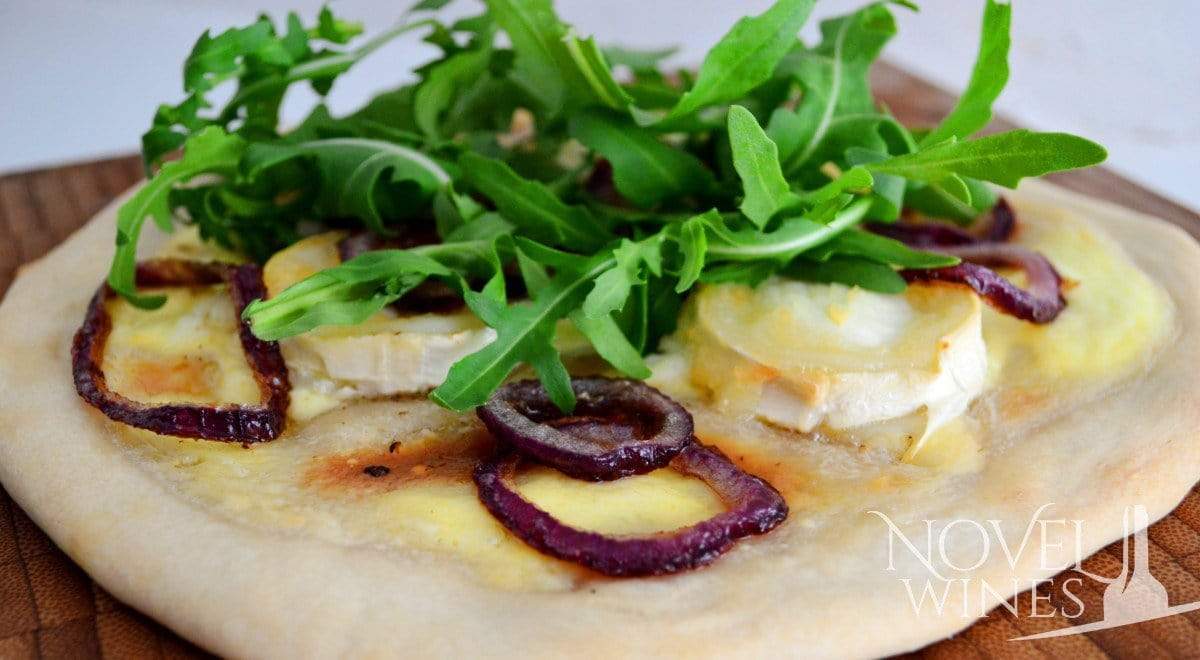 Goat's cheese white pizza
If you've never had one before, a white pizza is one without the usual tomato sauce. Instead, this one is topped with crème fraiche, slices of goat cheese and caramelised red onions, and finished off with a handful of fresh rocket. The creamy cheese and the sweetness of the onions go beautifully with the
Damjanic Malvasija Istarska
.
Ingredients
Makes 2 pizzas; Serves 2-4
For the pizza dough:
1/2 tsp dried fast-action yeast
300g strong white flour
1 tbsp olive oil
170ml water
1 tsp salt
For the topping:
100ml crème fraiche
Freshly ground black pepper
150g goat cheese
1 red onion
Butter
Fresh rocket, to serve
Method
Start by making the dough. Roughly mix together the flour and salt, then make a mound on a clean surface and make a well in the middle. Stir together the water, oil and yeast and pour into the well, and then start to draw the flour into the middle with a fork. When it all starts to come together, use your hands to work into a silky, elastic dough. Place in a bowl, cover with a damp tea towel and leave in a warm room to rise until it has doubled in size – this will take about an hour.
After an hour, take the dough out and knead again to knock the air out, before dividing in two. Lightly oil a baking sheet and on it, stretch out the two pieces of dough with the heel of your hand, into two roughly 25cm circles.
Preheat the oven to 220°C (200°C fan). Top each base with a couple of spoonfuls of crème fraiche, spreading out well but leaving a roughly 3cm crust around the outside. Cut the goat cheese into thick slices and lay on top, then sprinkle the whole thing with a little coarse black pepper. Bake for 15 to 20 minutes, or until the crème fraiche is starting to turn golden-brown in places.
While the pizza is cooking, prepare the caramelised onions – simply cut into thin rings and fry in a little melted butter until soft and sticky. When the pizza is done, top with the onions and a little fresh rocket.