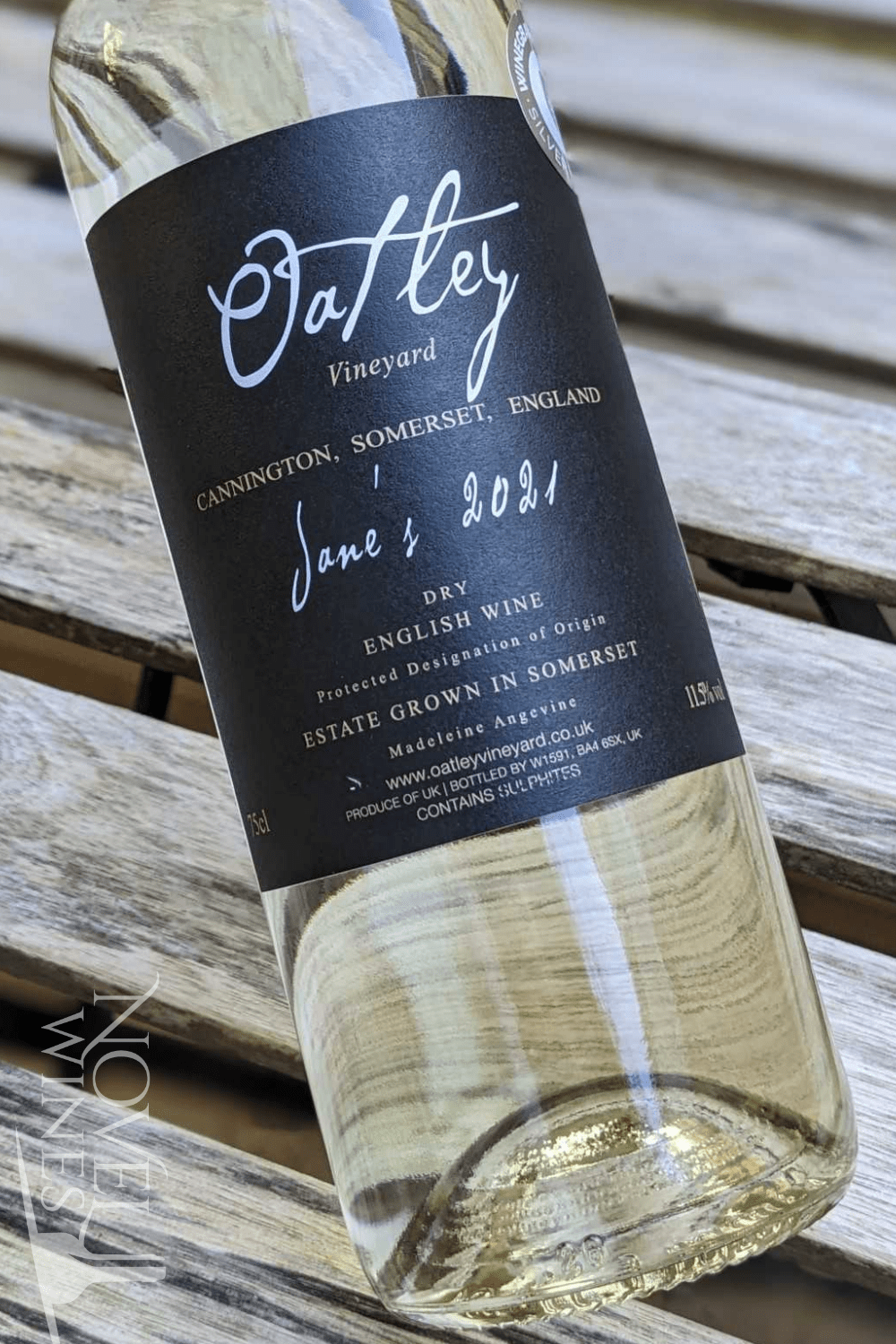 Oatley Vineyard Jane's 2021, England
FREE UK DELIVERY
When you spend £75 or more.
Buy your Novel Wines with confidence.
The team at Novel Wines have worked hard to select every product for its quality, whatever the price. If you're not happy with a purchase then let us know and we'll make good on it. It's part of our Taste Guarantee.
(Needs Heading)
Dry white wine, 75cl. 100% Madeleine Angevine from Somerset, England. 11.5% ABV. 
✓ Suitable for Vegans.
You'll like this if you like... (Needs Adding)
From a small but passionate family vineyard in Somerset. The Jane's is a crisp, quintessentially English white wine with refreshing citrus and notes of elderflower pressé. Great for the summer.

About Oatley Vineyard | Grapes Dictionary
Food pairing
Pairs beautifully with: Zingy light dishes like Sal's beautiful Chicken Salad with Lemon and Pepper Dressing.
Cheese pairing: Rachel's goat's cheese.
Choose options