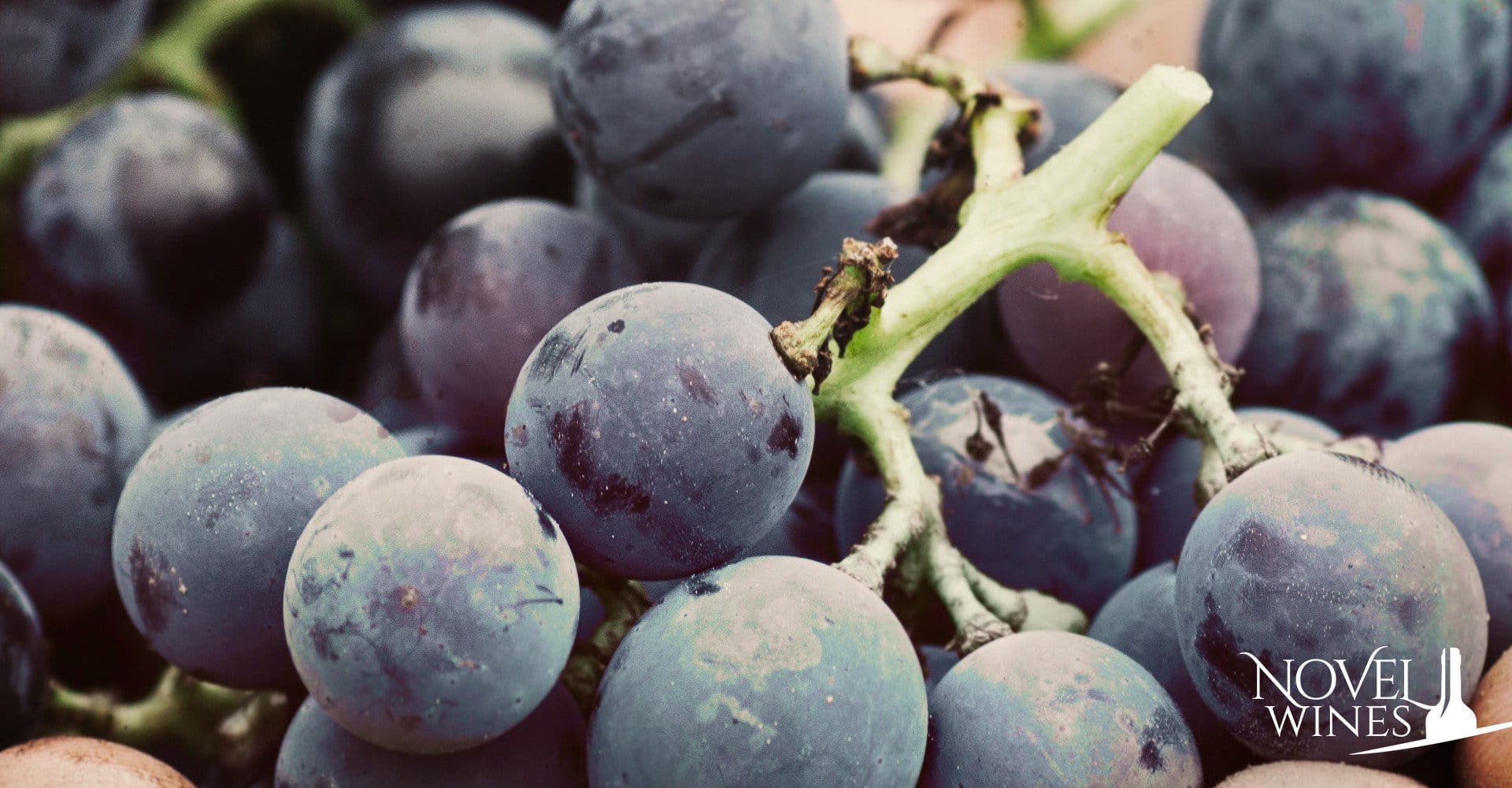 Time for bigger red wines as the weather turns cooler
What a paint-splatteringly good week it's been, aye? We have started the week by cracking on double-time with painting in our brand new shop. Yup, you heard right, we're opening our first bricks and mortar wine shop in Bath!
It's exciting and we've tried our best to keep it under wraps but you all keep taking photos and we're just getting too happy about it all, so there you have it: shop coming soon! The aim is the end of the month, so no pressure (is it me or is the month going by faster than ever?)
Of course, while all the fancy DIY decoration is going on, there's still a wine merchant to run and make sure you're getting some delicious wines on your doorstep.
What have customers LOVED this week?
Red wine seems to be the talk of the week, probably because things are getting a little colder this October. Thankfully the rain stopped the other day but the settling cool air means customers are going for rich and ripe reds. Among the top sellers are the Fontanario de Pegoes Palmela Tinto (£9.79, Portugal), which is a mix of creamy cocoa, black plum and raspberry ripple ice-cream, and the Tenuta il Palagio Organic 'When We Dance' Chianti (£15.99, Italy), the only Chianti on our list and a real Christmassy number (oops, too soon?) with bright cherry fruit, tickles of warm spice and hints of blood orange peel. And yes, the Chianti is named after Sting's song 'When We Dance'. In fact Tenuta il Palagio is owned by singer Sting and his wife Trudie; the estate is home to beautiful lakes, a forest, garden, bee hives and 11 hectares of glorious vines, which were planted in 2000. 
Of course, it's not all big reds. Other favourites making the top 5 include our best-selling white wine, Kardos Tokaj Dry Furmint (£10.99, Hungary), a voluptuous and rewarding bright white wine full of fresh pears and red apple; our home-grown delight Sixteen Ridges Early Pinot (£19.99, England), which, despite being grown by cider farmers in Worcestershire, is very similar to the pucker, youthful Red Burgundies of recent times – think ripe cherry, herbs and tangy raspberries. Rounding up the 5 is our all-new Balla Geza Feketeleanyka (£12.99, Romania), which is selling like wild fire at the moment! This red, from Minis in Romania, is made by Hungarian winemaker Dr Geza Balla and it's silky-smooth, a little spicy and brimming with crushed dark berries. Moreish and easily one of our customer favourites already…
Case Deals now live!
We've started giving you special rates if you're in the mood for stocking up. When you buy 6 of the same wine, you'll get a tasty 5% off (at least earning you back your delivery fee if nothing else!), and for 12 bottle buys of the same line you'll get 10% off, earning back a bottle and a bit on your purchase. That means if you've discovered a truly novel wine you love just in time for Christmas, you can buy it for even less this year.
The weekend's coming!
Tomorrow, Gyorgy and I will be looking at the next steps for kitting out the lovely new shop. I'm going to be off my rocker Saturday night laughing along to Ed Gamble, the comedian, who is visiting Bath for an evening. But other than all that, what will we be drinking?
Well, for me there's a couple of wines I can't wait to get stuck into. Now it's a little colder, I'm going to be sipping on the nutty, full-bodied and mouth-watering deep white wine Peter Kabar Tokaj (£19.99, Hungary). Seriously, if you've not tasted this wine you ought to… it's an absolute gem and we've only got a limited supply so if you want one of the last few cases we have before Chrimbo, get stuck in! It's going to be a corker if you're planning a toasty nut-roast, juicy turkey or duck for the Christmas dinner.
Although we don't drink Kabar every day, so on the quieter Sunday with a root veg stew I'll likely tuck into the Del Pedregal Cabernet Sauvignon (£9.99, Uruguay). Made by one of Uruguay's oldest family wineries Antigua Bodega Stagnari in Canelones, a region a little off the southern coast, the Del Ped vineyards are stretched out across a plateau and drenched in plenty of sunshine. The slow ripening vintage gives the Cab Sauv wine a richness without sacrificing on the elegance and structure you might have come to know if you drink much Bordeaux. It's exceptionally drinkable, given it now has 6 years' bottle age (vintage is currently 2013), and all too good for under a tenner.
So that's my week in wine but if you're still wondering what to try next, give our team a call or email and we will be on hand to recommend something that's bound to make memories happen. That's what wine's all about, right?