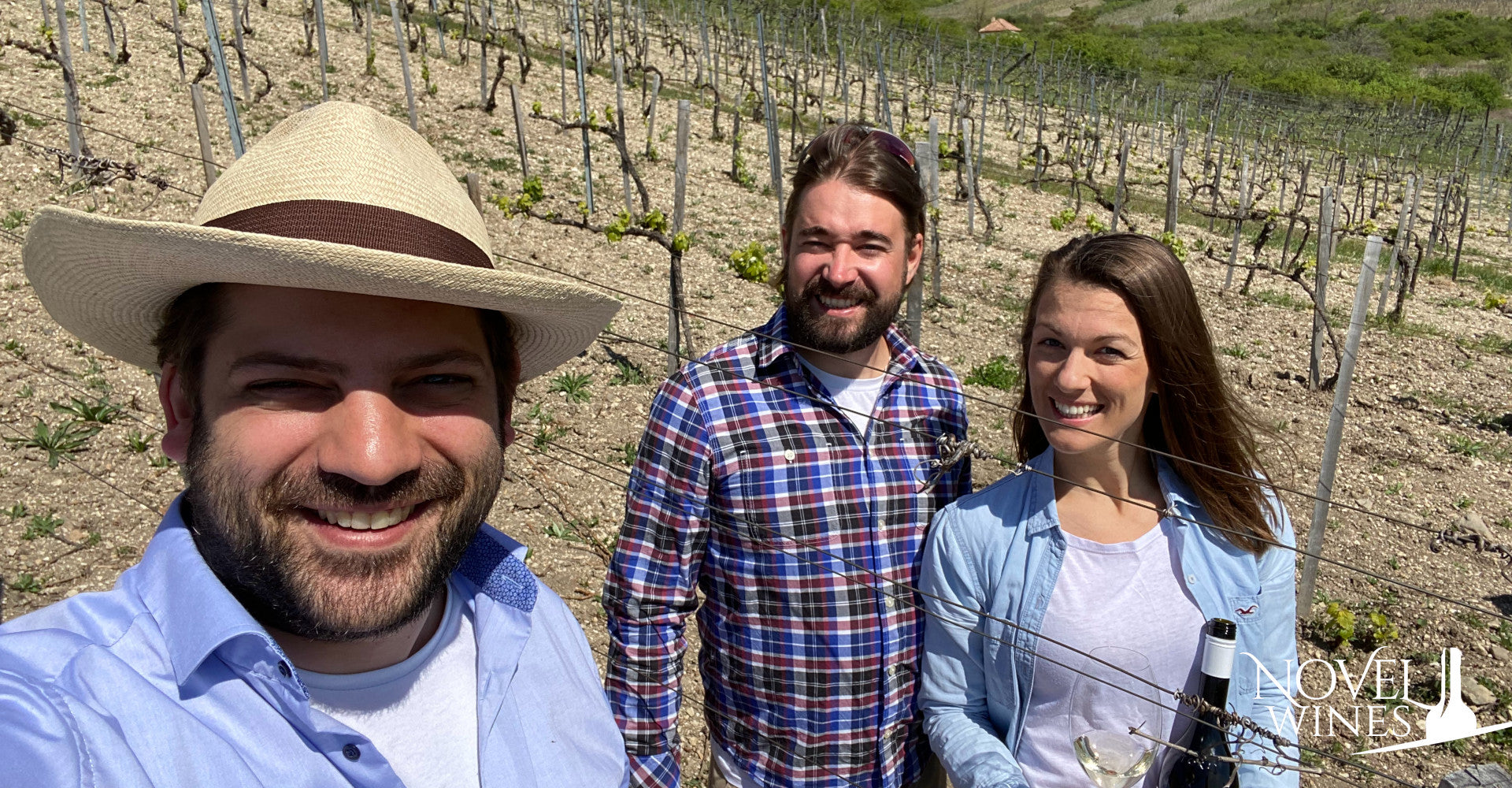 "We are complementing each other" – Meet the Four Tallya Radicals Shaking Up Tokaj Wines, Furmint February 2021
Tállya Radicals, aka TR Wines, are a group of young wine enthusiasts focused on rejuvenating the winemaking scene in Tállya, one of the sub regions of Tokaj.
The group own a 3.5 hectare estate at Palota vineyard and achieved their organic accreditation in 2020, which is a great achievement in the Tokaj wine region. In this interview with our buyer, Anikó explains how the radicals met and why they started their wine dream in Tokaj.
'We are a group of friends who share a passion for wine and viticulture,' Anikó explains. 'Eight years ago we had a dream to take our enthusiasm to the next level and found the perfect land for viticulture in Tokaj. Our first vintage was 2013, a very good vintage for Tokaj wines, and the rest is history!
'The four of us have different roles, but we are complementing each other. I am responsible for spreading the word about our activity, organising the vineyard tours and tastings, and exporting and marketing the wines.
'Pali is the man with the ideas, a strategic thinker who defines the way we go, what to do – it's like he has a magic ball (he probably does have one somewhere).
'The grapevines need pampering and care, so Dénes deals with that. He is one of the favourite guests of the local wine authorities, which he frequently visits to get all the necessary permissions we need. He is also very good with people, gathering and managing them even if its 6am on a summer morning.
'And, thank god, there's Janos, our finance guy. We are very glad to have a master in our team for that!'
One of the highlights for the team has been achieving their organic certification last year, which they have aimed and worked towards for years. The certification has been made possible by the team's dedicated work to get to know their vineyard. Anikó  says: 'We work on establishing and maintaining the natural ecosystem that contributes to the best quality grapes.'
One of Anikó's highlights is in showing visitors all this hard work. 'I most enjoy the vineyard tours and the wine tastings in our garden,' she says. 'Here we can personally meet our customers and they can see the story of our wines from the vineyard through to the cellar and the bottle.'
The vineyard is at the heart of what TR do, and they have always been set on planting it in Tokaj.
'We always loved Tokaj, so there was no question. Tokaj not only has a long and famed winemaking history, but it continues to prove it in the quality today. The amazing volcanic terroir and geographical landscape, combined with a versatile grape like Furmint, elevates the region to a world-class hub for winemaking.'
While Tokaj has its numerous qualities, not all vintages are easy and 2020 was a challenging one. Described as 'extreme and hectic all year round' due to the rainfall and poor weather, the vines needed more care and attention. Thankfully a mild and long ripening period was favourable for dry wines and TR managed to harvest at the end of September with a high quality crop.
'So far we can already say that it's going to be a great vintage for our dry wines,' Anikó said. 'It was not as favourable for our late-harvest wines as October brought a lot of rain and the appearance of botrytis wasn't satisfying so we left them on the vine. Nevertheless, November arrived with nice autumn weather, so we started a unique experiment with botrytis wine that we are currently ageing in barrels. It has positive signs, but it's too early to call it right now.'
As TR Wines' reputation continues to grow, the team are looking to the future – but they're in no rush. 'Our strategy is to go slowly, step by step. Each year we know our vineyard better and we are learning how to improve the quality of our grapes through soil studies and organic viticulture.
'As one of the first to be certified organic in Tokaj we hope to spread the word with Furmint, this great indigenous grape, and share our wines more and more with consumers in the UK. Our wildest vision is that ordering a Furmint in a wine bar in the UK would be as normal and as frequent as ordering a Riesling. Who knows, maybe it's not too wild to picture!'
Have a taste of TR Muvek Furmint
We are pleased to share the delicious, mouth-watering TR Muvek Furmint from Tallya Radicals (buy it here). Made exclusively from TR's organic 3.5 hectare Palota vineyard, home to 15-40 year old vines, this flagship Furmint leads with aromas of citrus, blossom and quince and full of peach, green apple, juicy pear and almonds on the palate.
If you fancy tasting this, Anikó shared her favourite food pairings with us:
'Our dry Furmint is very versatile as it balances both acidity and a little residual sugar. Our favourite pairing is with roasted trout and almonds, although last year in Paris I tasted our Muvek Furmint with a wild boar stew and it was mind-blowing! Also the sugar level means the Furmint also pairs amazingly well with game.
'If you try our late harvest sweet wines, we recommend grilled cheese or  caramelised vegetables. Our Sweet Szamorodni dessert wine is best enjoyed with foie-gras, onion jam, and Blue Stilton.'
---
Written by our buyer, Ben Franks. Photos supplied by TR Wines.