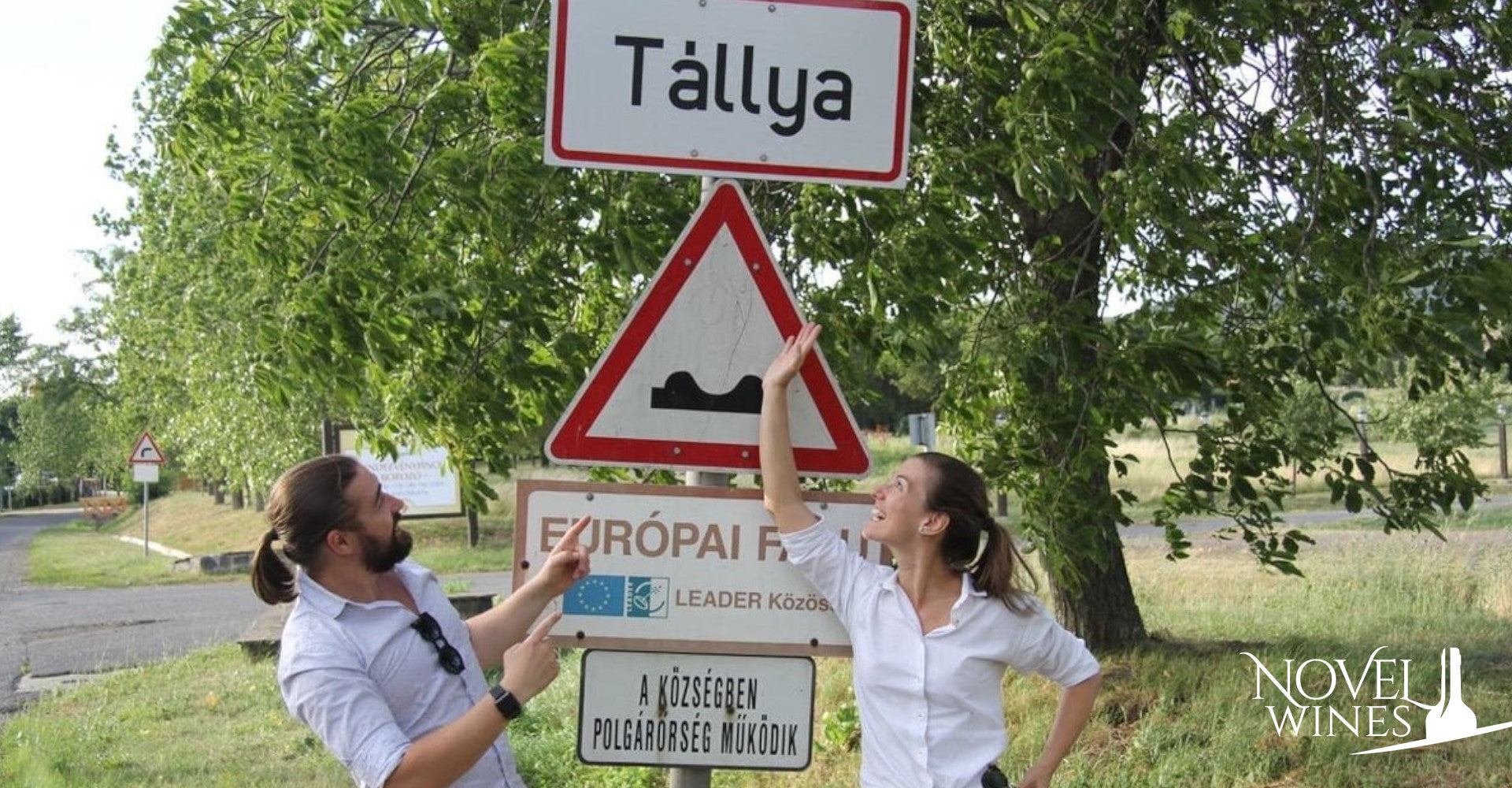 Stories from the vines of TR Tállya Tokaj
At Novel Wines we're especially proud of our selection of Tokaj wines and one of the newest additions to our selection was the TR Muvek Furmint.
TR, or the 'Tállya Radicals', are a group of young wine enthusiasts who are focused on rejuvenating the wine trade in Tállya village, Tokaj. The project is headed by Aniko Kada and Denes Uliczki.
The small, focused project centres around the group's 3.5 hectare estate at Palota vineyard. The volcanic soils and 15-40 year old vines contribute to the slow-ripening of Furmint grapes, which are picked when at their optimum balance of sugars and acidity.
The style of Furmint from Tállya is unique, often showcasing a rounder and bolder expression of youthful fruit. The TR Muvek, for example, is packed with fresh citrus, peach, quince, and hints of almonds.
We want to give you a little insight into what they do by sharing some stories from the vines.
Spotting happy predators in the vineyard
In late June last month, TR snapped a picture of a seven spot ladybird larva on one of their vineyard leaves. These ladybirds only appear in organic vineyards and they're a happy sight to see as the adults are voracious predators of aphids. You don't want aphids in your vineyard as these bugs suck sap from plants and can cause extensive damage!
Along with the seven spot ladybird, another predator – the great green bush-cricket – was also snapped on camera.
Getting techy!
One of the problems the guys at TR wines have been facing is the weather! While they were spending their days checking the weather constantly and fretting about whether it was going to rain, some of those problems were solved by the team in July.
A new tech toy arrived called a met station, complete with a soil sensor, which sits in the vineyard and feeds live data of what is happening in the vineyard. This lets the team see any weather changes and plan for the occasion.
TR's new Met weather system
Installing the soil sensor in the vineyard...
TR's new soil sensor complete!
Vineyard in bloom
Summer is here, although it doesn't always feel like it in the UK. However, in Tállya the Palota vineyard is in full bloom – both the vines and the cover crop.
Here's some beautiful shots of the vines in bloom:
As the Palota vineyard continues its transfer to becoming certified organic, other plants are also thriving and making walks in the vineyard even more beautiful.
Let's not forget about the wine
Meanwhile in the winery, TR's 2019 vintage is coming along very nicely. The team taste the wine, which is maturing in tanks, every 2-3 weeks.
Reports are good so far for an exceptional vintage and we're looking forward to showing it off to you all soon.
Stay tuned!