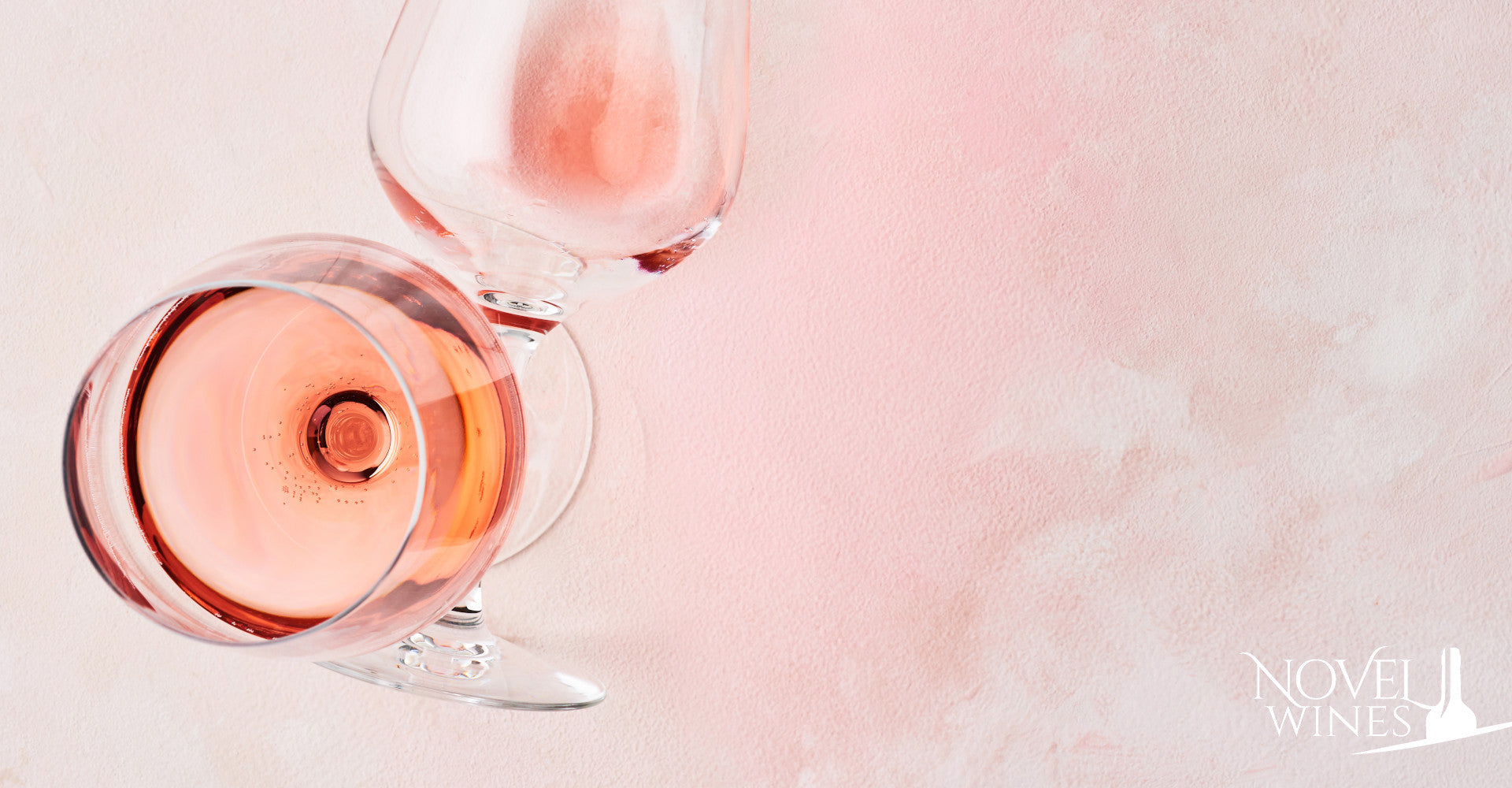 Rosé Beyond Provence: A Selection of Truly Unique Rosé Wines
Every year we select new rosé wines to add to our list of novel wines. Our range of delicious rosés are fabulous sippers in the sun, but with the quality every bit as good as white wine, you can enjoy a rosé beyond the garden patio and give it some limelight on your dinner table.
Here's our picks of where to start with our rosé wine:
Rosé bubbles
Recently our St. Donat Magma Rosé Brut from winemaker Tamas Kovacs has picked up some great press in Decanter with Elizabeth Gabay MW giving the wine 94pts. Kovacs picks the Kékfrankos for this rosé wine from the Aranyház and Ráta vineyards on the Tihany peninsula in Lake Balaton, Hungary. The volcanic soils give the grapes higher acidity and the final wine an abundance of freshness, bursting with apples, citrus and raspberries.
Bolney Estate Cuvée Rosé is a great way to drink English. This smooth, traditional method fizz from Sussex is one of our customers' favourite home grown sparkling wines. Made by winemaker Sam Linter, who is a true talent when it comes to her favourite grape, Pinot Noir. Juicy red berries over a creamy backbone, try with smoked salmon or even a dessert like rhubarb syllabub.
And, if you're after something truly extraordinary, we're down to our last few bottles of the delicious Brazilian wine, Geisse Brut Rosé Terroir 2010. Full bodied, mature and packed with layers of berries, this is stunning fizz. 
Really exciting rosé
Some of our favourite rosé wines are from the east Mediterranean. While everyone is familiar with the classic summer berries and lemon character of Provence, when you taste the rosé of the East Med, you are greeted with cherries and warm spices in Chateau Ksara's Sunset Rosé ripened high in the Beqaa Valley of Lebanon and a melody of watermelon and oranges in Kayra's rosé, made in Denizli in Anatolia, Turkey.
These wines are wonderful pairings with a platter of different meze or tapas dishes, often having the acidity and freshness of a white but the intensity of a light red, making them dynamic wines for the dinner table.
For value, the central Mediterranean Sicilian wine Colomba Bianca Lumari Nero d'Avola rosé is a great example of sub £10 wine that drinks beautifully, while for pure, quality rosé fans the very best example comes in the form of the Chamlija Rosé de Strandja from north-west Turkey, near the province of Kirklareli. This boutique winery makes their rosé from 100% Papaskarasi, thought to be a parent of Kadarka and similar in style to Pinot Noir, with a mix of jasmine, pink grapefruit, melon and plush berries.
New to our range is our Bulgarian rosé wines, and the most interesting is Georgiev/Milkov's Pink Side of Rubin. Made using Rubin grapes, a crossing between Nebbiolo and Syrah, from 40-year-old vines grown on flatlands under the Rhodopi Mountain in the Thracian Valley. It's truly unique with aromas of white cherries and blossom and a full, smooth palate. Only 3500 bottles were made, but it is an extra special rosé - and good things don't last forever!
Rose as good as Pink Side of Rubin can make a great alternative to red wine when pairing with meats like lamb or pork belly.
Don't forget what we're best at
Buyers Ben and Gyorgy are specialists in English and Hungarian wines, so we couldn't write this list without mentioning these great pinks!
The home-grown Aldwick Estate Mary's Rose from Somerset has never tasted better, with its latest vintage a little lighter on acidity and fuller on fruit but still bone dry and fresh.
From Hungary, Kovacs - the man behind the Magma Rosé Brut - also has a still rosé from the same peninsula vines in western Hungary. We also have, from deeper into the volcanic hills in Badacsony, Gabor Adam's Sabar Kekfrankos Rosé. Despite its deep colour, this wine is dry and fresh with lots of juicy cherry and strawberry flavours. It's a wonderful rosé with soft cheese like Brie.
Make sure you take advantage of our rosé promotion and drink pink!