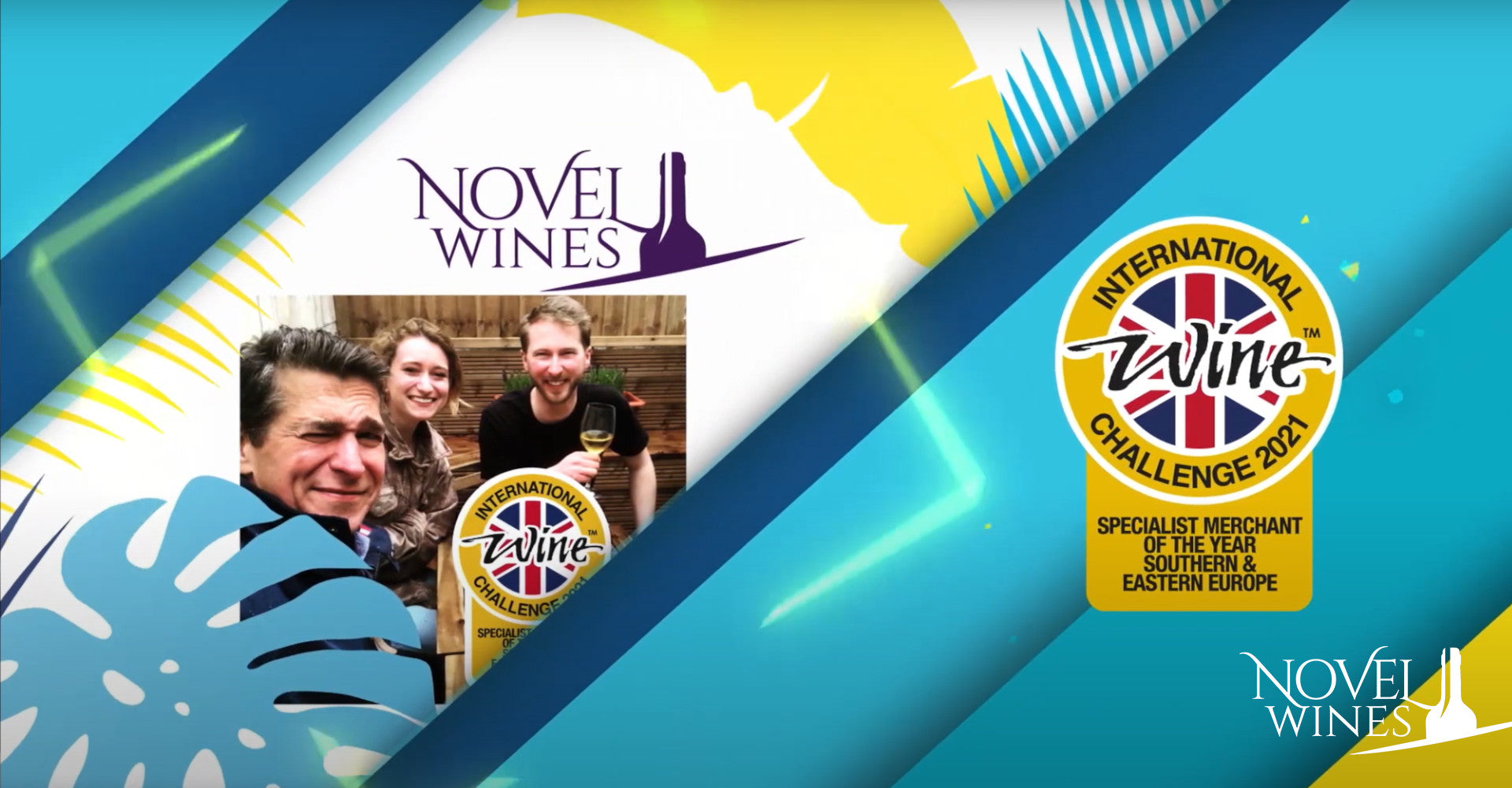 Novel Wines Crowned IWC Specialist Merchant of the Year for Southern & Eastern Europe
Wahoo! The team at Novel Wines are ecstatic to announce that we have been crowned the International Wine Challenge's 2021 winner for our Southern & Eastern Europe wine range.
The International Wine Challenge describes itself as "The ultimate international wine competition, bringing reassurance through integrity" and its merchant awards are judged each year by some of the trade's leading professionals, including Masters of Wine and Saturday Kitchen TV critic favourites like Helen McGinn.
This brilliant news adds to Novel Wines' accolades as a leading UK merchant for the wines of eastern Europe. 
The team had celebrated being named a Finalist in the awards back in May with a shot of us drinking wine in the lovely British rain!
We were announced winners in the category on 30 June 2021, with Hallgarten Druitt & Novum Wines commended in the same category. 
"I'm over the moon," said buyer and co-founder Ben Franks. "This award shows just how good the wines our partners across central and eastern Europe and throughout the Mediterranean are doing. Their wines and dedication is amazing and it's a real honour to be representing them in the UK market.
"Of course, we wouldn't be here without the Novel Wines team who have worked so hard, especially given the pandemic, and our superb customers who keep trusting us to deliver unique wines that taste top notch."
You can view our range of award-winning wines online here.