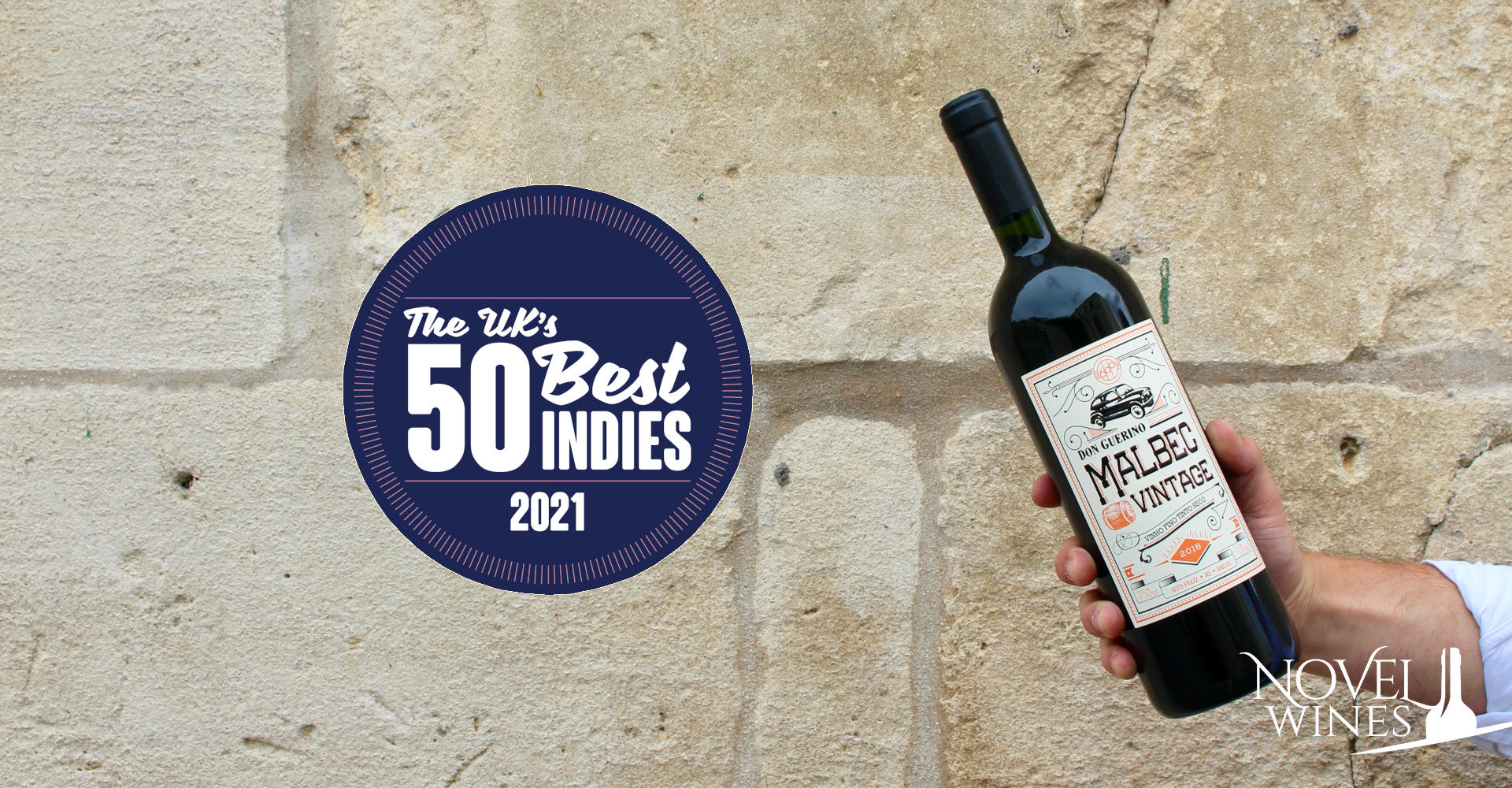 Novel Wines Named In UK's 50 Best Indies 2021 - Harper's Wine & Spirit
We're delighted to announce that Novel Wines has been shortlisted in Harper's Wine & Spirit UK's 50 Best Indies 2021 list. Results of where we've come in the top 50 will be announced in the run-up to Friday 10 September on the Harper's Youtube channel.
Selected by a judging panel in mid-July, the UK's 50 Best Indies list looks to celebrate the very best of the independent drinks merchants operating in the country. The accolade is based on attributes like company ethos, range and innovation, and the merchant's agility and adaptability in the face of market challenges, like the Covid-19 pandemic. 
Previous years' top names include Padstow's Bin Two, who topped the list two years' running, Luvians in St Andrews, The Oxford Wine Company, and Berry Bros & Rudd.
2021 was the first year Novel Wines was nominated for the long list and our team are ecstatic to make the top 50 shortlist. The UK is a real hotbed of quality wine merchants, so to be named amongst the best is a fantastic achievement.
"In a difficult year, we've managed to grow our business, employ more staff, win the IWC Merchant award for our Southern & Eastern Europe range, and now be named in Harper's top 50," Ben Franks commented. "It is truly extraordinary and down to the hard work of our team, our talented winemakers, and the whole wine trade that keep the cogs running. Of course, we wouldn't be here without such great customers who continue to support all the unique stuff we do at Novel Wines. A whole hearted thank you to them!"
We will keep you updated with where Novel Wines lands on the Harper's list in September. For now, we are celebrating with a very attractive offer on our 2013 Istenic Prestige Brut - a remarkable, mature fizz from Slovenia.