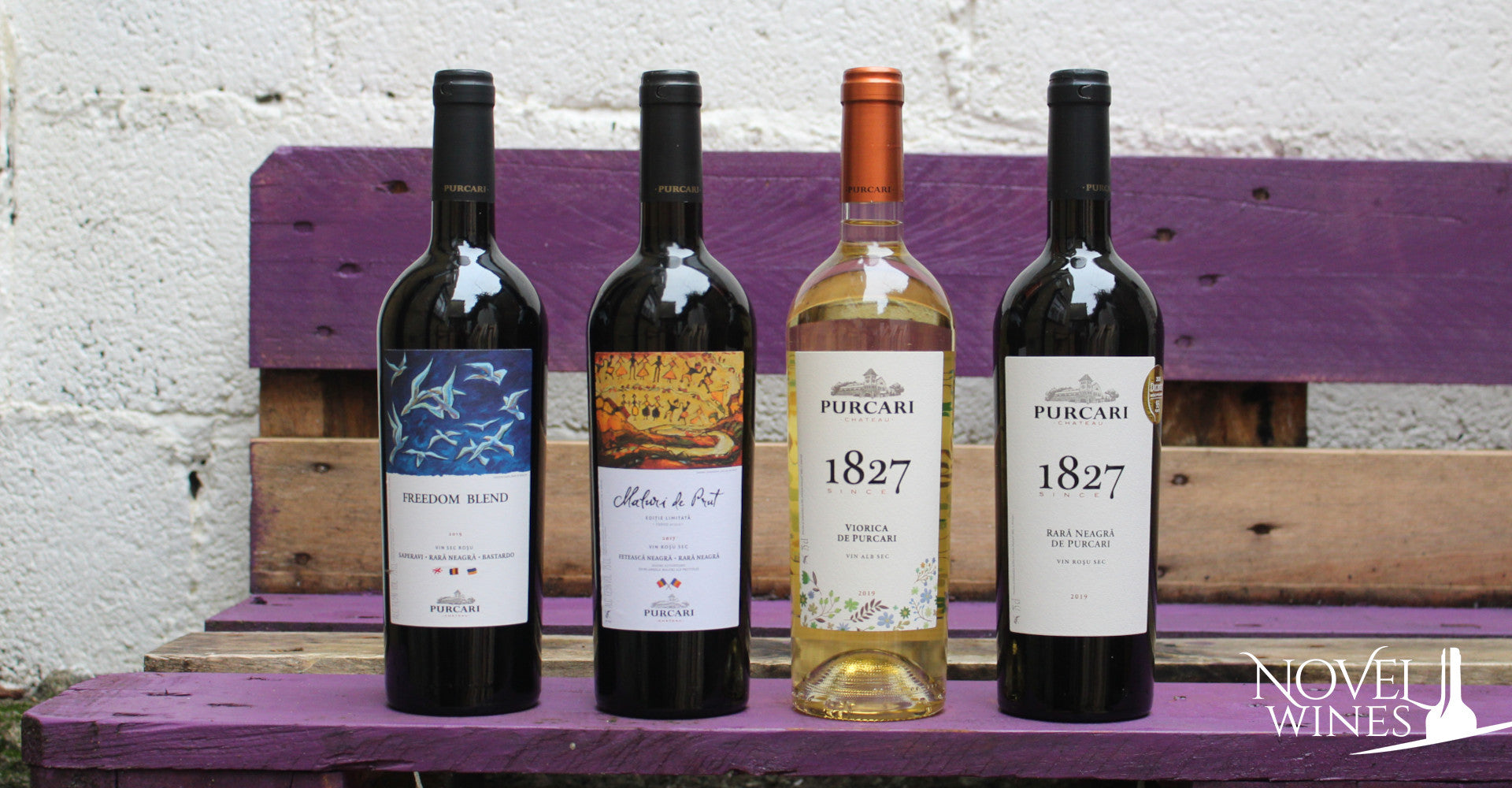 Our Moldovan Wine Range Just Got Bigger!
Chateau Purcari, known for its white castle (built in 2003), describes itself as 'an oasis on the frontier of Europe'. Sitting between the Dniester River and the Black Sea, Chateau Purcari is certainly Moldova's most renowned quality winery, having exported its award-winning collection of wines globally since its foundation in 1827.
We're pleased to announce we've now expanded our wine selection from Purcari, featuring some delicious new additions!
A quick history of Moldova's best winery: Chateau Purcari
Inheriting a vibrant winemaking culture that had cemented itself in Moldova by the twelfth century, the village of Purcari was known for its fertile soils and the Agon Zograf Monastery vineyards that lay at the heart of its terroir. By the eighteenth century, French settlers partnered with the Monastery to produce commercial vintages of Purcari wines. Just like Bordeaux, Purcari shares soil rich in rubidium, a nutrient that gives red grapes their intense colour.
Purcari became the first specialised winery Bessarabia by Emperor of Russia Nicholas I's special decree in 1827. By 1847, Purcari won its first Gold Medal, and was celebrated by the French at the Paris Wine Expo in 1878. In subsequent years, Purcari enjoyed international critical acclaim and was served to Emperor Nicholas II as well as King George V and Queen Victoria of Great Britain.
Moldovan winemakers continued a quest for quality even in the post-war eras, re-introducing historical winemaking methods headed by Pimen Cupcea. Following the collapse of the Soviet Union, Purcari sort investment and began to install state of the art winemaking equipment at its winery. At the turn of the millennium, Purcari had replanted 250 hectares of vines.
Today, Purcari remains Moldova's most prestigious export.
Our range of Purcari wines
In the '1827' range, we now have the rare grape Viorica as a single varietal white wine, and the indigenous Rara Neagra as a single varietal red wine.
Viorica de Purcari is similar to traminer wines. It's a pure style full of exotic fruits like lychee and mango. Despite being a new addition to Purcari's range, it has already bagged 97 points and a 'Best in Show' medal at the Decanter World Wine Awards. It would make an excellent partner to mezze dishes or grilled seafood like octopus. Buy it here.
Rara Neagra de Purcari is already a best-seller! Rich and chocolatey, it's easy to see why this wine has universal appeal. It's deeply flavoured and displays masterful use of oak and, thanks to Rara Neagra's naturally velvety tannins, it's silky-smooth to drink. Ideal with roast beef or lamb tagine.
Alongside these new entries, we have two limited edition wines that full bodied red wine fans will adore. The first marks the return of the popular 'Freedom Blend', while the other is one of our favourite red wines, the limited edition Maluri de Prut.
Chateau Purcari Limited Edition 'Freedom Blend' is a special bottling of indigenous grapes Bastardo, Saperavi and Rara Neagra. Its label celebrates the independence of Ukraine, Moldova and Georgia as the ancient home of wine-making. Matured in French oak for 12 months, it's a rich and flavourful red brimming with dried fruits, spice and cocoa. Check it out here.
Chateau Purcari Limited Edition 'Maluri de Prut' remains a customer favourite on our list. It combines hand-selected Feteasca Neagra and Rara Neagra berries from both sides of the Prut River and blends them into this oak-softened, complex red wine with vivid notes of mulberries, cherries, plums and vanilla spice. Try it and pair alongside steak.
Have you tried Moldovan wine before?
Let us know what you think of it in the comments! Are there Moldovan wines our team should definitely taste? We'd love to know about them.
Enjoy a taste of Purcari in the meanwhile. Cheers!