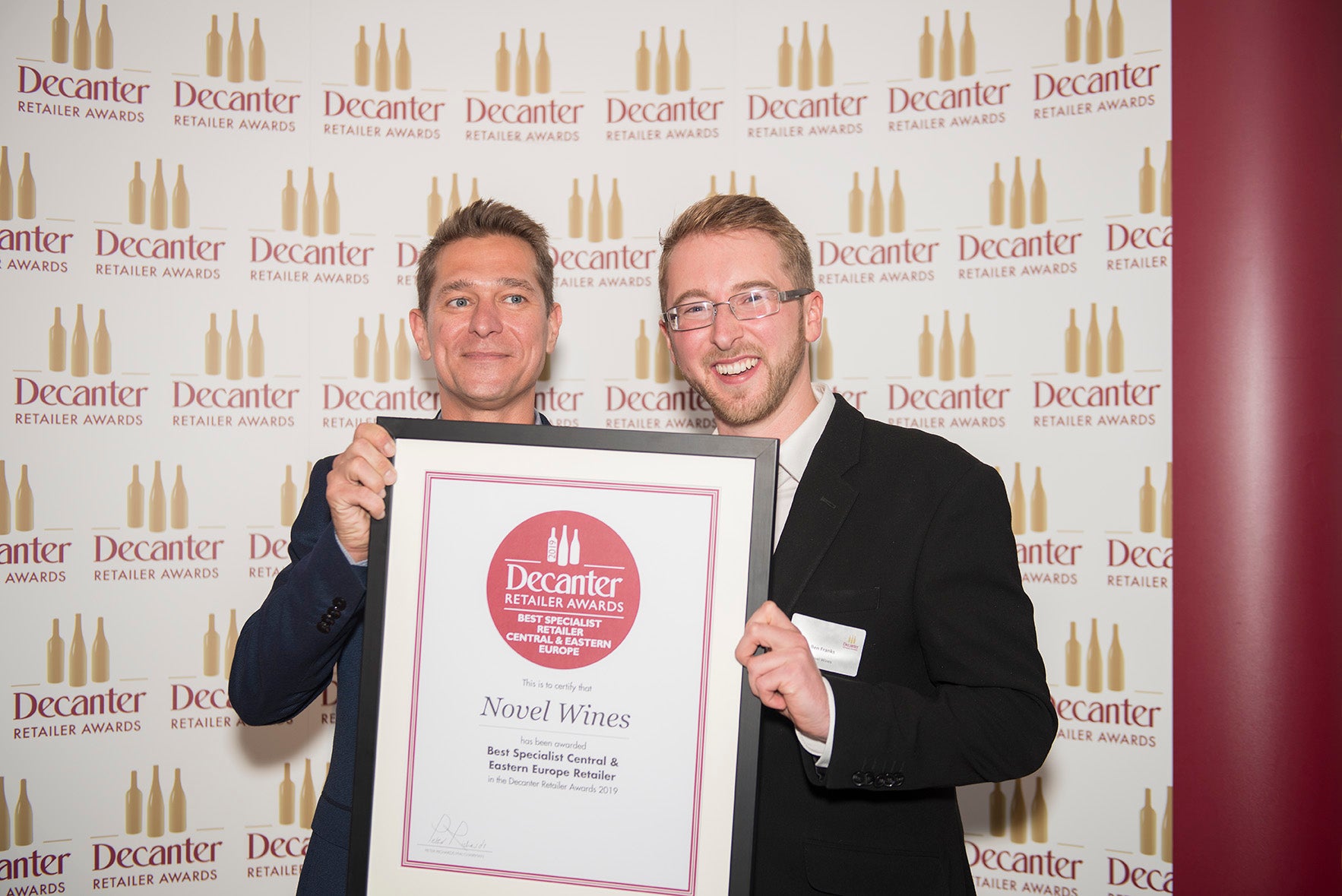 Novel Wines wins the Decanter Award for 'Best Central & Eastern European Retailer' second year running!
We're delighted to announce that Novel Wines has won the Decanter Award for 'Best Specialist Retailer - Central & Eastern Europe' for the second year running!
We're absolutely over the moon and we hope you will pop open something delicious to celebrate with us this evening. The team have worked so hard this year and, of course, a huge thank you must go to you, our customers, for all your support so far.
We were shortlisted alongside brilliant companies like The Wine Society, Best of Hungary and Taste of Georgia, so it's a real honour to win.
The judges were Peter Richards MW, Andy Howard MW, Laura Clay, Kate Hawkings and Peter Ranscombe.
Wine Buyer and Novel Wines CEO Ben celebrates with the award!
From Decanter:
"The Decanter Retailer Awards judging process is based on what Decanter readers think is most important to them when purchasing wines: Quality, Value, Range and Service. The impact of the pandemic on retailers was taken into consideration, and on this judge Laura Clay commented, 'I was very impressed with how quickly people changed their business model because of the situation. It was absolutely incredible.'"
Sales Manager Deniz poses with our Decanter Award!
Entry submission funds from the competition also raised an incredible £25,000 for charity The Drinks Trust, supporting people in hospitality and the drinks trade.
Elena celebrates with a glass of Georgian Rkatsiteli!
Full results here.