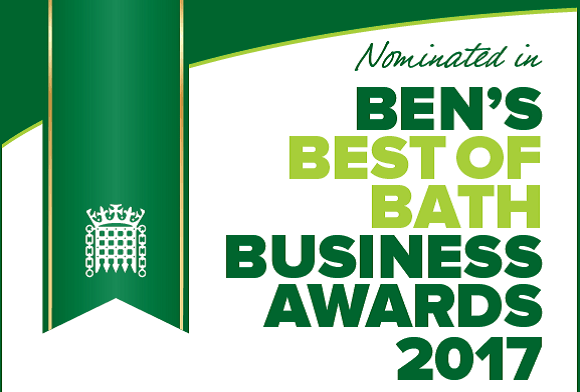 Novel Wines Nominated for Local Independent Awards!
We're excited to announce that Novel Wines has been nominated for two awards in Ben Howlett's Best of Bath Business Awards 2017. We are nominated for the 'Best Independent in the Drinks Sector' award and the 'Best Independent Newcomer' award after launching in September last year.
Ben's Best of Bath Business Awards are run in conjunction with the Federation of Small Businesses (FSB) and supported by headline sponsor Gradwell Communications. 
The awards, which started last year, aim to raise awareness for the diverse and expansive range of new, growing and established businesses in Bath. 
We're ecstatic to have been nominated! Co-founder and Director Ben Franks commented: "It's fantastic to be recognised for our work in the drinks sector locally just 5 months after launching our ambition wine merchant. We love working with businesses in Bath to contribute towards the local economy and encourage new enterprise, such as through our support of young entrepreneurs in the Young Enterprise Networking Association (YENA) and with Bath Spa University."
Ben Howlett MP said: "Independent businesses are vital to the unique nature of commerce in Bath.  The business awards last year attracted entries from a wide range of smaller companies across the city.  With new categories this year we hope to cover an even wider mix of businesses.  We recognise how busy small business owners are, and have therefore kept the application process as simple as possible so all small businesses can easily enter – or be nominated by their customers".
In order to win, we need your votes! You can vote in two ways: pick up a card from a member of our team at a wine tasting event, or follow the instructions below:
"You can nominate a business by emailing in to ben.howlett.mp@parliament.uk with the name of the business and 100 words on why it should get an award."