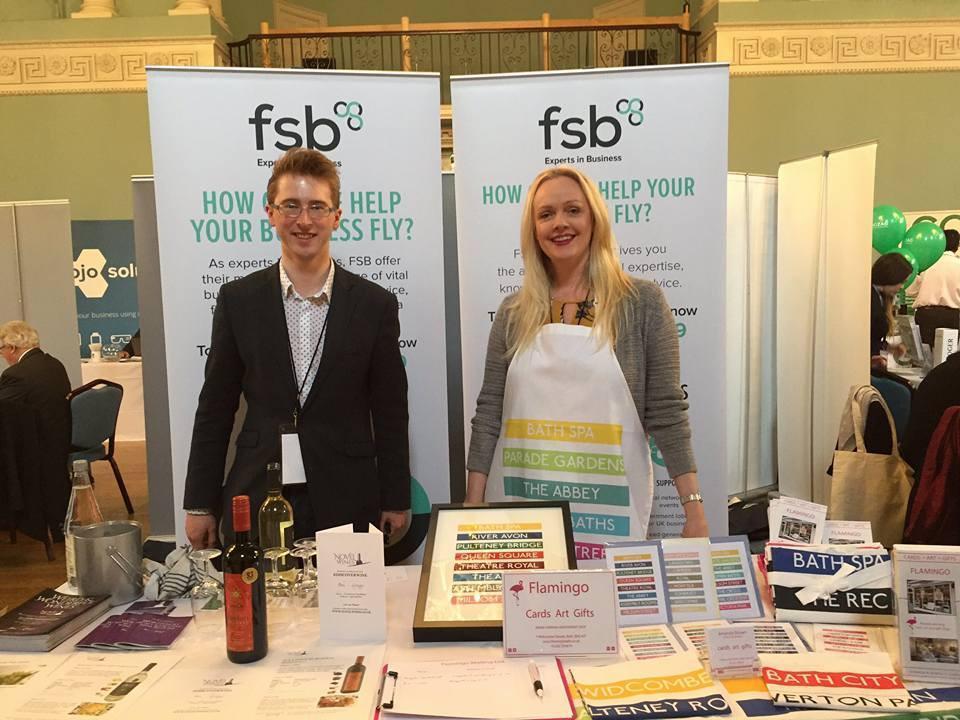 Novel Wines at the Bath Expo 2017
Today was the Bath Expo 2017 at the Assembly Rooms in central Bath. This historic venue attracts independent businesses, mainly services, from across the city and surrounding area and is one of the highlights of the Business-to-Business (B2B) year.
Novel Wines' co-founder and director Ben Franks was invited to join the stand for the Federation of Small Businesses Bath branch as a full member of the organisation. Ben is also on the local Bath committee for the FSB and currently holds the Secretary role. It's part of our company's continued push to give something back to the local economy.
During the 2 hours on the FSB stand Ben was joined by local business owner Amanda Brown, who runs the unique gift shop Flamingo in central Bath. Amanda promoted her bespoke designs alongside us while we served wine tasting samples to guests of the Expo.
Ben was showing the local English wine Oatley Vineyard Jane's 2014 from Somerset. This gorgeous white is always a crowd-pleaser showing delightful notes of red apple, citrus and elderflower pressé. It's bone dry and delicious, while the story behind the name is always a good introduction to the owners and the history of this vineyard.
Alongside the Oatley white wine Ben also showed off the gorgeous Sula Vineyards Dindori Shiraz 2015 which is starting to taste even better with an extra year in bottle. It's smoky, jammy, full of oak and spice and a hit with people who are trying Indian wines for the first time. While it can split punters one way or the other when tried alone, pair the Sula Shiraz with any tomato-based curry and you'll have a match made in heaven.
If you saw us at the Bath Expo today thank you for stopping by! We enjoyed promoting our wines and corporate gift offerings and hope to share more wines with you soon.