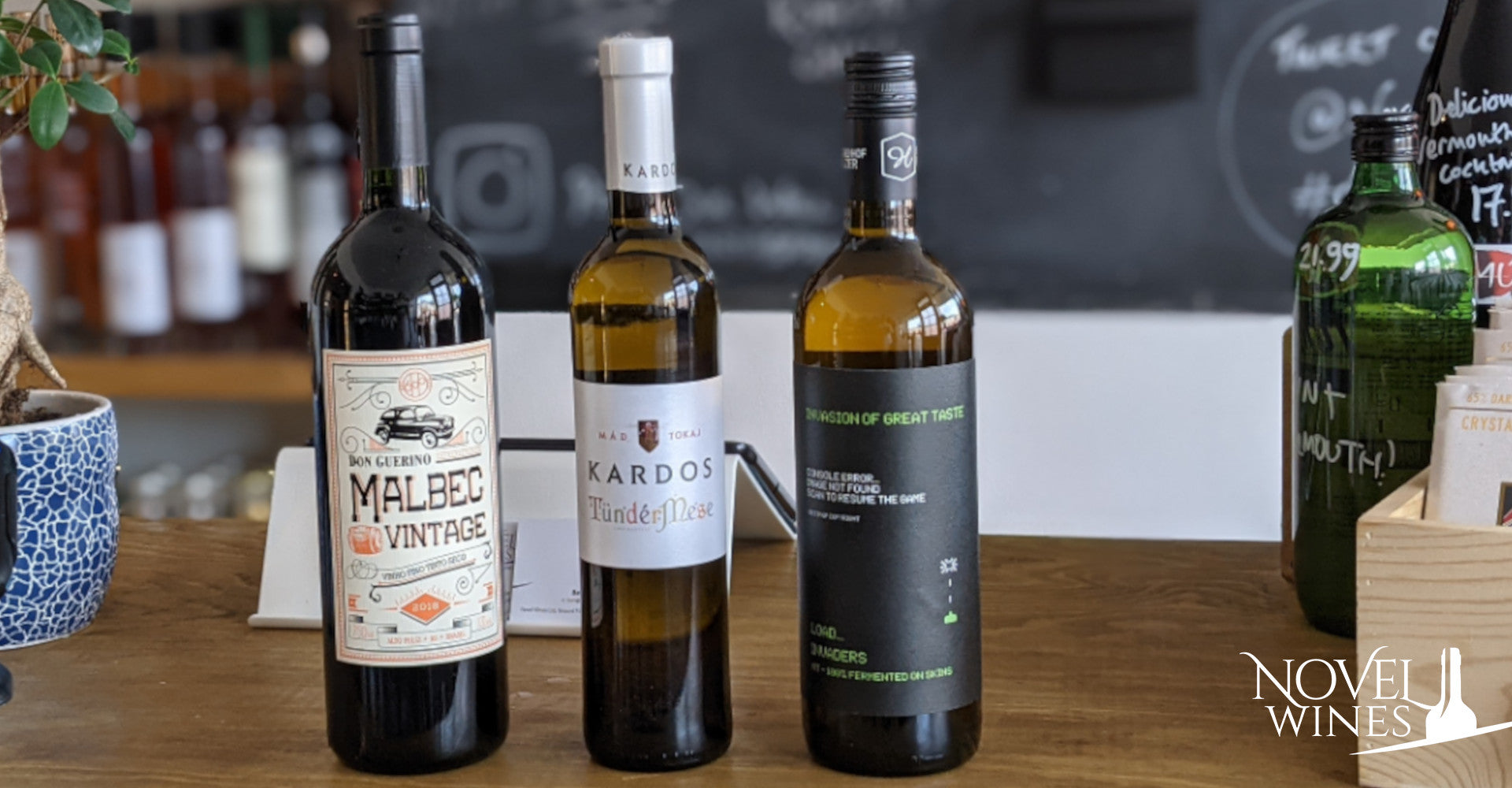 Tom Bleathman: My June Wine Picks 2021
Hi, my name's Tom and I am the newest member of the Novel Wines team. I started out in the wine industry 3 years ago after working on bars for 6 years and being fed up of pouring people drinks and not knowing anything about them.
For the past 3 years, I have worked for the Great Wine Company which has given me the opportunity to constantly learn (and taste) some of the finest classical wines. When the job at Novel Wines came up and I jumped at the opportunity as the wines are the polar opposite, starring smaller and up and coming wine regions.
Plus, it's pretty amazing trying obscure grape varieties and fall in love with something new. Here's my favourite wines to try in June.
Don Guerino 'Vintage' Malbec 2018, Brazil
Everyone has had Malbec from Argentina, but what about Brazil? It has all the credentials to be brilliant, with a similar climate and a winemaker who has learnt his trade in the homeland of Malbec, Mendoza in Argentina. Buy Malbec for £17.99.
Kardos Tundermese 'Fairytale' Tokaji 2018, Hungary
I have been fortunate enough to stumble across the wonderful Kardos winery during my time in Budapest two years ago. I walked into a wine shop and asked the merchant what he drinks and he gave me the Kardos Dry Furmint which has stuck in my memory ever since.
The Fairytale is one of their sweet wine and if is anywhere near as good as their dry vino, I'll be in for a treat. Plus, it's the first wine Novel brought in, so it must be pretty darn good! Buy the Fairytale for £14.99.
Eschenhof Holzer 'Invader' Orange 2019, Austria
Orange wine isn't something I have come across on a regular basis and another opportunity to try this unique style of wine is something I won't be turning down.
Made exclusively from Muller-Thurgau, this is bound to be something different. Grab a bottle of Invader for £17.99.