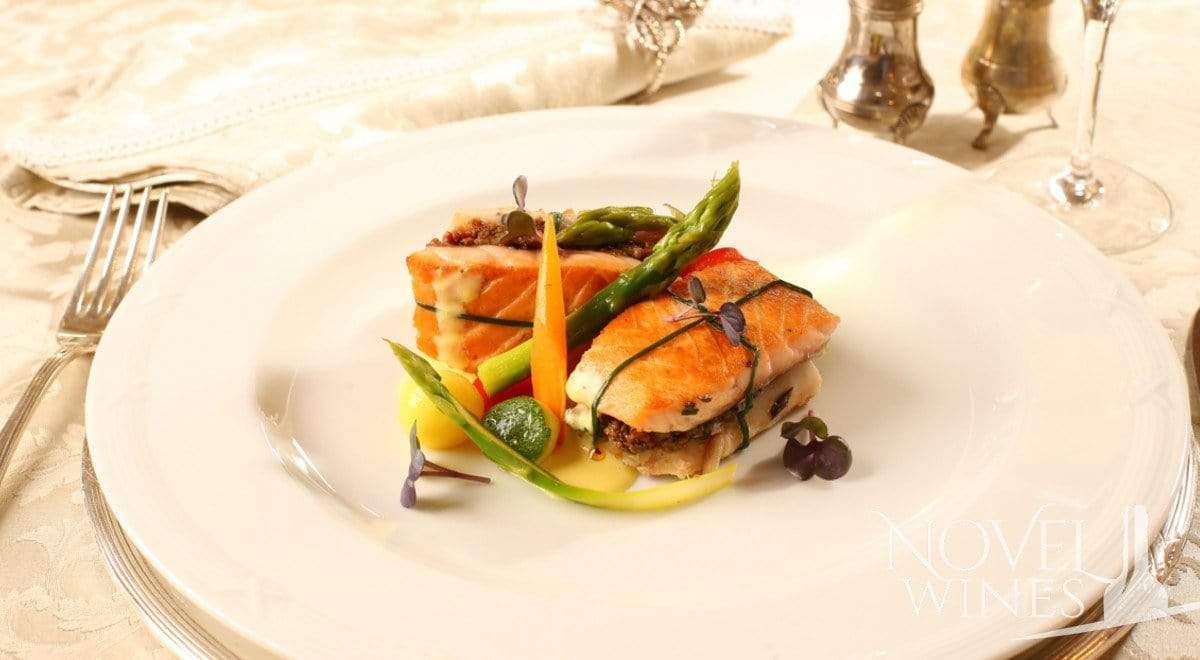 Must-visit Michelin star restaurants in Croatia
Oh beautiful, dreamy Croatia, the land of dramatic coastlines, balmy sunshine and in case you hadn't already heard - historic scenes straight out of Game of Thrones.
Croatia is a diverse country with phenomenal dining including some of the freshest fish and delightfully flavoursome Mediterranean dishes.
From the Old Town of Dubrovnik to the mystical Plitvice Lakes, Croatia is a diverse country brimming with beauty. However, one thing that is sure to pose a pleasant surprise during your trip is the wealth of fine wining and dining in Croatia.
Today, Croatia's dining scene is booming, and the country now boasts three Michelin-starred restaurants, alongside a host of other highly-commended bars, restaurants and bistros. This year, the Michelin Guide has awarded two new restaurants in Croatia with stars.
So, if you're heading to Croatia this year, now is the perfect time to unleash your taste buds on the fine wines and delicious dishes in Croatia's Michelin-starred restaurants!
Here is a guide to Michelin starred restaurants in Croatia.
Monte
Monte Restaurant is Croatia's first-ever Michelin starred restaurant, and maintains this prestigious title today. Located in Rovinj, Istria, Monte creates contemporary dishes using the best products from the town market. They say local produce is their "daily inspiration, like colours for painters".

Photo of Monte owners by Dean Dubokovic
The Michelin guide comments, "Creative and occasionally theatrical, the cooking is somewhat of a surprise using modern techniques to create beautifully presented, flavour-filled dishes."
Here, you can enjoy unique dishes such as bell pepper stuffed with rice, with a side of smoked pepper soup and crumble with oriental spices; or monkfish with octoburger, fried sushi, black tapioca and sauce of crustaceans.
Matching this gastronomical flair is an impressive wine list, featuring local varieties such as Domaine Koquelicot's Kontempo Blanc de Blancs, a dry sparkling white Croatian sparkling wine with an intense grapefruit aroma and hints of butter. Alternatively, sip on an Ilocki Podrumi Traminac dry white with floral lychee notes. Crisp and clean, both are perfect with Istrian seafood dishes.
360°
Sitting among the historic Old Town walls of Dubrovnik is Restaurant 360°. This striking restaurant recently gained a desirable Michelin star this year, with the judges praising its "sexy cocktail far" and "classic dishes presented in a modern style".
Hidden on the battlement terrace of the town walls, 360° enjoys a stunning panoramic view of the port, perfect for Al fresco dining by sunset. Try mouth-watering starters including pan-seared scallops with truffle sauce, leek confit, peas and garlic croquette and mains such as the ram steak with Mediterranean herbs, broccoli puree, lamb jus, yoghurt and cucumbers.
Alternatively, inside there are intimate booths where you can hide away with your other half and sample delectable local wines such as the Istrian Kabola Organic Amfora Malvasija, a naturally-fermented orange wine with dried fruit aromas or Jako Vino Stina Cuvee, a dry white from the island of Brač off the Dalmatian coast, which features notes of white flowers, melon, mango and citrus.
Pelegrini
Pelegrini is a Michelin-starred restaurant located just a stone's throw from the gorgeous cathedral of St James in Šibenik. The restaurant provides patrons with a memorable dining experience, from the locale in an ancient building to the playful, polished dishes.
As the Michelin judges comment, "'Rudi' Stefan, the self-taught owner-chef, puts plenty of energy into expressing the best of himself and the region, creating modern meat and fish dishes from top-quality ingredients." Here, you can craft a bespoke dining experience, choosing the exact number of courses you desire and which individual dishes to dive into.
Sample everything from hake served with Jerusalem artichoke and prosciutto, to marinated mussels, to pasta with tingul - a traditional meat stew and even tongue cubes breaded with sag with a mushroom duxelle.
Pelegrini sets itself apart when it comes to wines. The restaurant recently created a selection of five wines as a homage to the city of Šibenik. Each wine label is named after a city quarter:
Nera – Crnica – Cabernet Sauvignon 2013
Borgo di Terra – Varoš – Chardonnay 2015
Alta – Gorica – žutina od autohtonih sorti Debit i Maraština
Baldacchino – Baldekin – Grenache rosé
Borgo di Mare – Dolac – Plavina 2015
Visit Pelegrini for a truly one-off experience that puts the 'wine' into 'wine and dine'.
Alternatively, if you're not lucky enough to be heading off to Croatia, simply indulge in our range of specialist Croatian wines to experience the flavours of the region from your home.