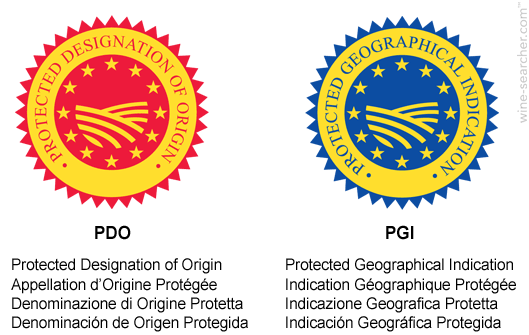 Brexit and EU quality logos: what does the future hold?
The European Union has been using two main quality logos to attest the traditional and local qualities of food, agricultural products and wine. Protected Denomination of Origin (PDO) and Protected Geographical Indication (PGI) products are tightly bound to the geographical region they come from and are also known as 'Geographical Indications' (GIs). The aim of the EU was to help consumers in easily recognising the authenticity of products in terms of geographical origins and traditional production.
What the EU had not taken into the account is that the language and names used to call a traditional product is not always rationally linked to the region they come from but rather to the dialect and tradition of the locality in question. This was the case for the Hungarian Tokaji and the Friulian Tocai (a third Tocai, produced in Alsace, was spared from the diatribe as its full name is Tocai-Pinot Gris). Two sharply different wines, the Hungarian Tokaji being a sweet white, while the Italian a dry, fruity white. In 1995 the EU determined that only Hungary could produce Tokaji wine, as this was so named after the homonymous region where it is produced. Tokaji was registered with a PDO to Hungary. The Italian Tocai has since been renamed 'Friulano', and this has also been protected with a registered PDO.
GIs prevent sparkling wine producers (no matter how delicious and high-end, such as the English wineries  Raimes and Cottonworth) outside of the famous French region from calling their wine 'Champagne'. The wine community has been wondering what the effect of Brexit will be on GIs, and two main opinions have  emerged. Some, such as Shawna Morris, head of the US Dairy Export Council believe that common terms such as champagne, cognac, Parma ham and parmesan should be free to use by all, and that the EU had abused its power by doing the equivalent of trademarking terms like 'sausage' or 'oyster'. Others remember (or have studied) the long history of fraudulent passing of one product for another, so that when buying a bottle of champagne one never knew where the content of the bottle would come from or what it would actually be.
The ultimate question is, as consumers do we trust all producers to manufacture and sell their product to us with utmost honesty and integrity? Or do we rather still see the need for legislation protecting us from our winemakers and food manufacturers?