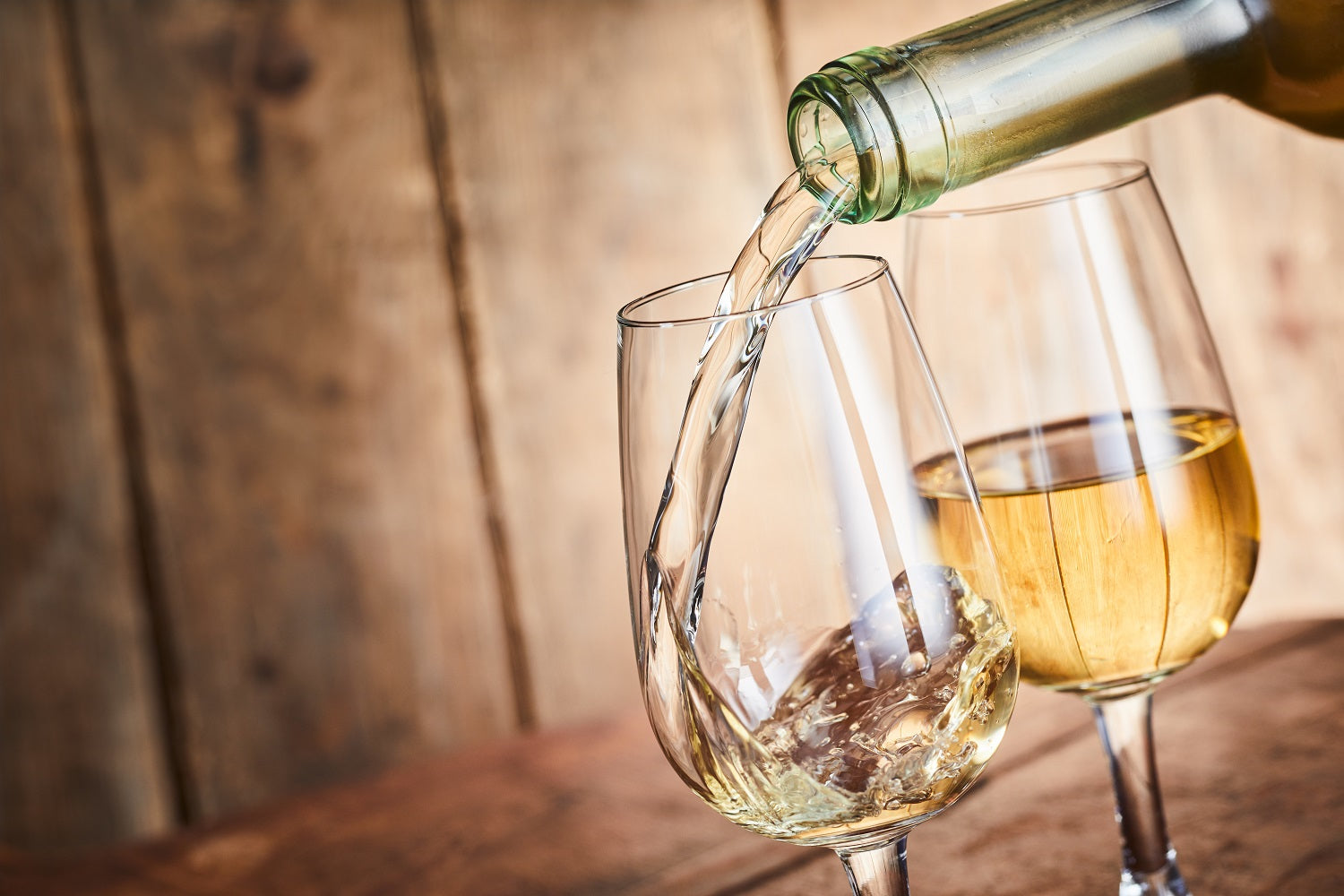 January's 10 Best-Selling Wines in 2020
It's the end of the first month of 2020! Our team has decided to round up the  month's best-selling products so you know what's hot. Take a browse through the list below!
10. Aldwick Bacchus 2018, Somerset, England
Not a far cry from great Sauvignon Blanc, Bacchus is England's answer to the New Zealand powerhouse style. Few people make Bacchus as good as Aldwick Estate and thanks to the warmer vintage in 2018, the crop has never been better. This is a silky-smooth white wine with notes of melon, gooseberry and white blossom. A gorgeous wine whatever the weather! Buy now.
9. DiBonis DiCabernet Sauvignon 2013 (New!), Subotica, Serbia
The new vintage of Cabernet Sauvignon from Laszlo Boni is off to a flying start! We've got a whopping 29% off this wine to celebrate the new vintage so it's no surprised to see it make the top 10. We only have limited quantities and the offer must end soon, so if you want to give it a try head over to the product to buy here.
8. Tikves Barovo Single Vineyard 2016, Tikves, North Macedonia
Love your red wines? This is one of the best Ben and Gyorgy have tried in a long while. It's velvet-smooth (like really, really smooth) and full of plush black fruits and ripe plum. There's a hint of chocolate, too. If you're after a winter warmer then this hits the spot. Buy online.
7. Eschenhof Holzer Invader Orange 2017, Wagram, Austria
Young and innovative winemaker Arnold Holzer has taken the Muller-Thurgau grape variety and injected unbelievable character into it. This skin-contact white wine is full and grippy with notes of candy peel and spiced orange, along with citrus, dried fruits and apple notes. Plus, how can you not love the space invaders label? This is a swell wine. Buy now.
6. Kardos Tundermese Fairytale 2017, Tokaj, Hungary
Our all-time favourite late harvest dessert wine, the Fairytale is almost always in our best-sellers. It's sweet without being too sweet (100g/l sugar in this vintage) and therefore it's a great wine whether or not you have a sweet tooth. In a league of its own with blue cheese, you can also enjoy it chilled by the glass for a little treat. Buy the Fairytale for just £13.50 during our Furmint February promotion.
5. Sanzon Tokaj Classic Furmint 2016, Tokaj, Hungary
One of our newest wines and already on our best-seller countdown, Sanzon's Furmint is a delicious wine. It leads with honey and ginger cake notes before finishing with a fresh, mouth-watering backbone of lime and acidity. It's moreish and one of the nicest Furmints we've ever tried. Also, at £12.60 during our Furmint February promo, you'll struggle to find a better white wine. Try it for yourself by ordering here!
4. Guliev Tremelov Cabernet Reserve 2014, Odessa, Ukraine
One of our novel takes on a traditional variety, Guliev Tremelov have taken Cabernet Sauvignon and created a characterful, savoury style that seems to be hitting all the right spots with our customers. It's an ideal food partner thanks to its grippy tannin and plush fruit note, but you can also enjoy it on its own as a winter warmer red! Buy online.
3. Babylonstoren Viognier 2018, Simonsberg, South Africa
No surprise seeing Babylonstoren on this list as it's consistently our best-selling winery. They make such delicious South African wines at a very attractive price. As we're in the colder season, their Viognier is a superb option. Creamy and richly fruity, the award-winning Viognier is a must-try. Buy a bottle here.
2. Kayra Kalecik Karasi 2017, Anatolia, Turkey
One of wine buyer Ben's all-time favourite red wines, the grape Kalecik Karasi is similar to Pinot Noir in style. Kayra's version is very drinkable with notes of soft red plum and ginger flower. It's a good wine to try if you're beginning to get worried about Burgundy's price point. Amazing to see it reach these heights on our best-sellers list! Try this unusual grape variety.
1. Babylonstoren Shiraz 2017, Simonsberg, South Africa
And finally, another wine from Babylonstoren! Charl Coetzee's Shiraz is a very full-bodied red wine layered with dark fruits, spice, chocolate and vanilla. It's winter in a glass. Given how much we love our full and bold reds in the UK, everyone should give the Babylonstoren Shiraz a go. You won't regret doing so! Buy our best-selling wine of January 2020.