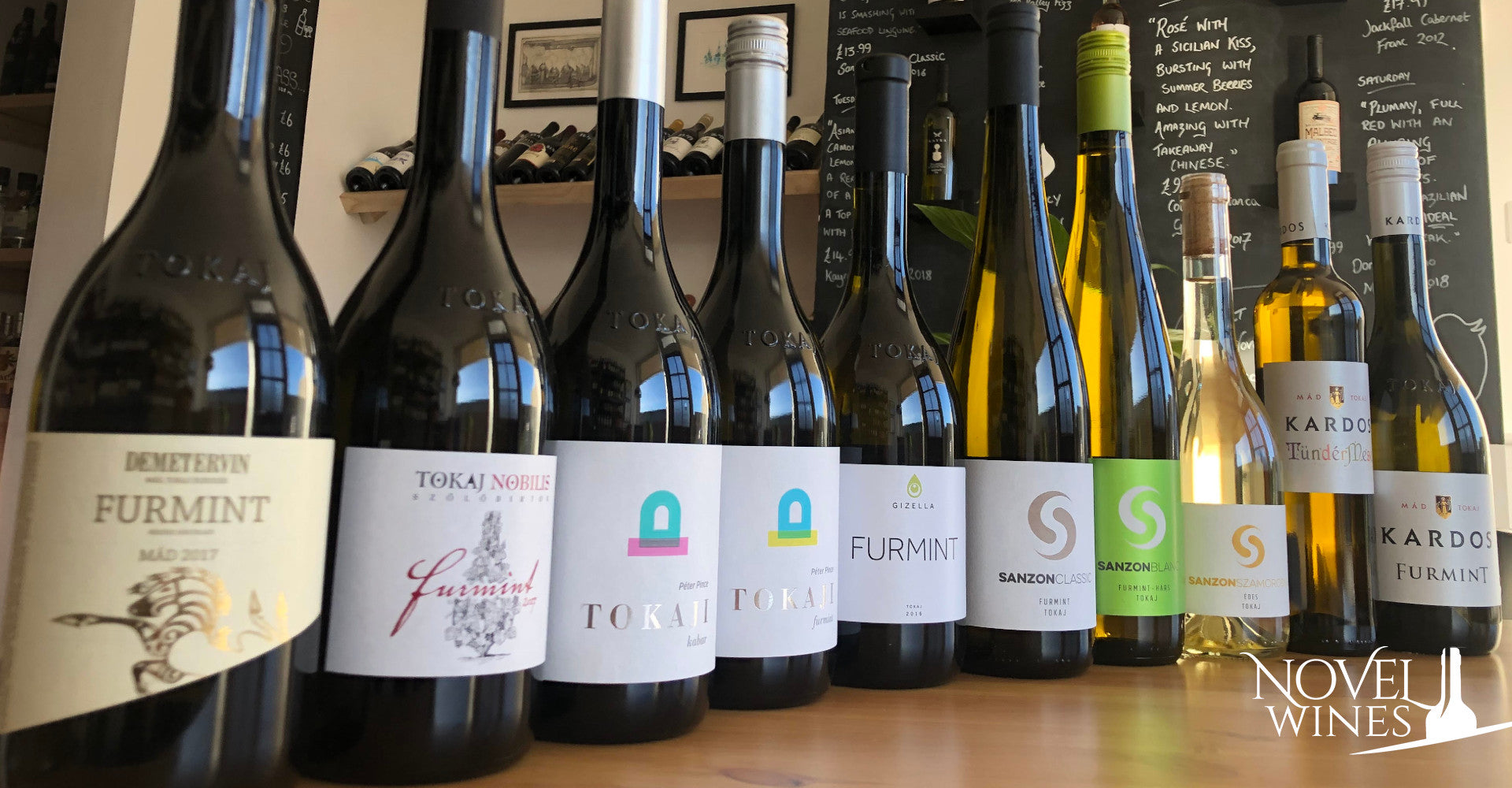 Introducing Furmint, Hungary's most noble grape variety
Furmint is an indigenous grape to Hungary that shares characteristics with Riesling and Chardonnay. The former thanks to its zingy acidity and potential for making beautiful sweet wines, the latter in its diversity to range from crisp and refreshing to full and deep with character.
At home in Tokaj, the wine-growing region of north-east Hungary, Furmint can be found on an array of different volcanic soils. More diverse even than Burgundy, the styles here range dramatically from the differing terroir. It is at its best on these weathered volcanic rocks and loess soils, but it also thrives on compact, mineral-rich soil, too. 
Before World War II, Furmint was responsible for some of the world's most expensive and sought-after dessert wines. These stunning wines continue today, but in the last twenty years it's the dry style of Furmint that has become world-renowned. 
Some fabulous Furmint wines to try
The father of this movement is Istvan Szepsy, a brilliant winemaker whose Estate Furmint is consistently among the best white wines in the world; Szepsy is described as a "genius" by Jancis Robinson MW. It combines spice, fresh apple, and an intense minerality that dry Furmints have become well-known for. By "mineral" I mean a long, mouth-watering finish and an elegance in the texture that makes it rich in character but not over-bearing or cloying in the mouthfeel.
Furmint also has a wonderful affinity to oak. Akos Peter (pictured above at Furmint February 2.0), with his parcels of Furmint in the "honey pot" vineyards between the villages of Tokaji and Tarcal, uses oak to create an oilier style of Furmint with notes of butterscotch, blood orange and peaches over that familiar red apple notes. His single vineyard Thurzo Furmint is particularly good at £14.99.
Two of the first wines we ever added to Novel Wines come from Furmint-producer, Gabor Kardos. His great value, crunchy apple white dry Furmint is a super alternative to Chablis or Sauvignon Blanc, while his delectable sweet Tundermese "Fairytale" Late Harvest, with a dollop of Yellow Muscat, is a real crowd-pleasing dessert wine.
Always adding new, interesting Furmint wines
Meanwhile, we're adding new Furmint all the time and we're delighted to now be representing Erika Racz' Sanzon Tokaj wines, which add another style to our diverse range. Her 2016 Classic Furmint is particularly good with notes of gingerbread and zingy lime.