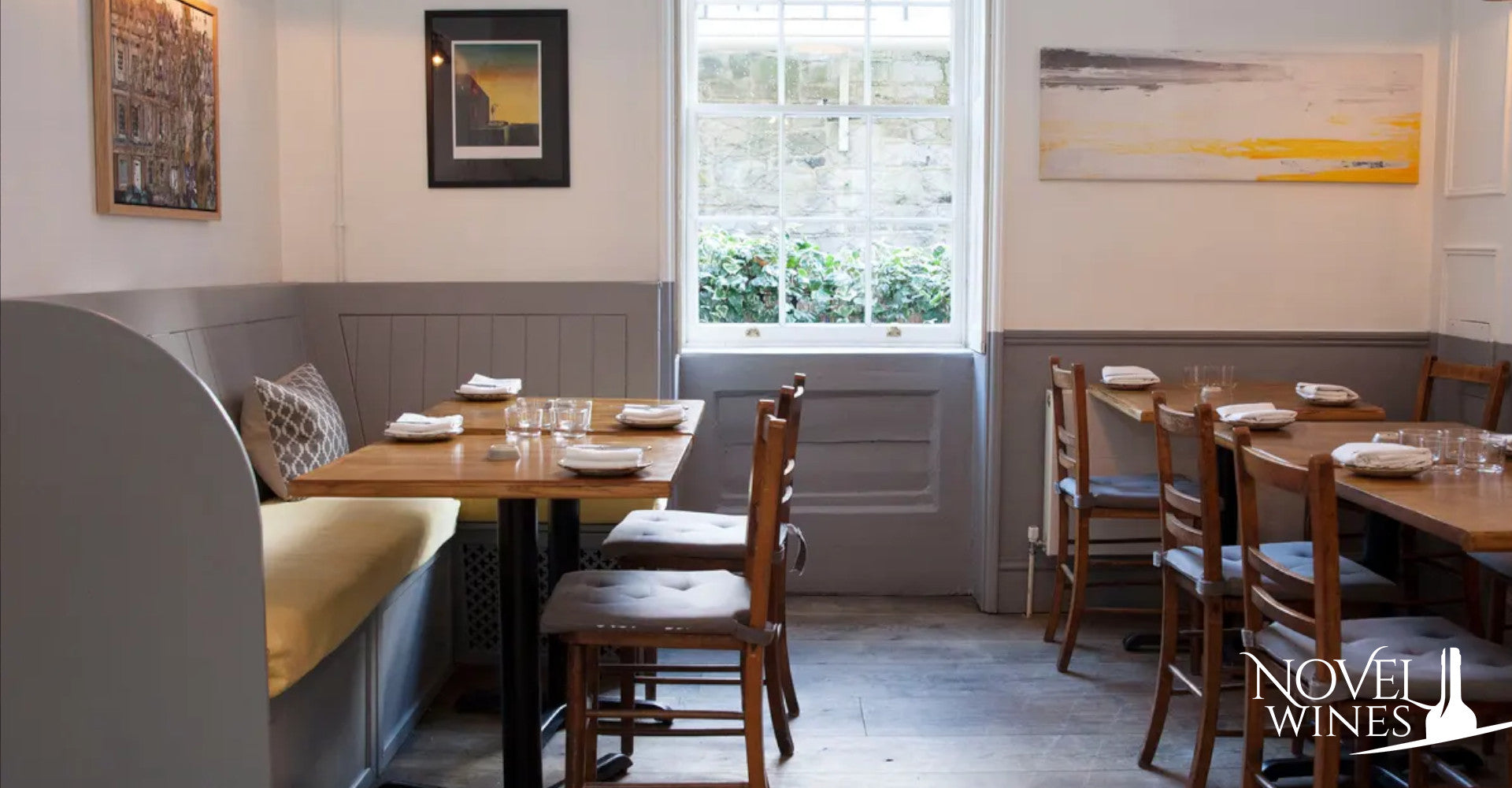 Henry's Restaurant, Bath - Spotlight On Friends
Chef-owned restaurant Henry's is the dream-come-true of Henry Scott, who has trained under some of the generation's best chefs. Described as "A complete winner" by food critic Jay Rayner in The Guardian, Henry's has received critical acclaim and rave reviews from diners.
Set in Saville Row at the top end of the city of Bath, Henry's has a humble interior design and a personal touch.
Do they serve food at Henry's?
Yes! You can enjoy Henry's seasonal four course tasting menu experience, which offers both his classic and plant-based vegan menu. His menus focus on quality produce with great taste and experience. Alongside the tasting menus, you can also order food on the a la carte menu. We visit regularly and it's the perfect mix of honest fine dining without being pretentious.
You can dine in or enjoy their cosy garden space.
Can I find Novel Wines there?
You certainly can! Henry's as a diverse list of wines chosen to pair with his seasonal menus. There are some regular favourites supplied by us, as well as some top end, more novel offerings. The front of house staff are all clued up so you can get a good recommendation that complements your meal nicely.
How do I book Henry's Restaurant?
You can book lunch or dinner reservations Tuesday to Saturday by callin g them on 01225 780055 or you can go online to http://www.henrysrestaurantbath.com/
Find Henry's restaurant with our Google map:
Address for your GPS: Henry's, 4 Saville Row, Bath, BA1 2QP