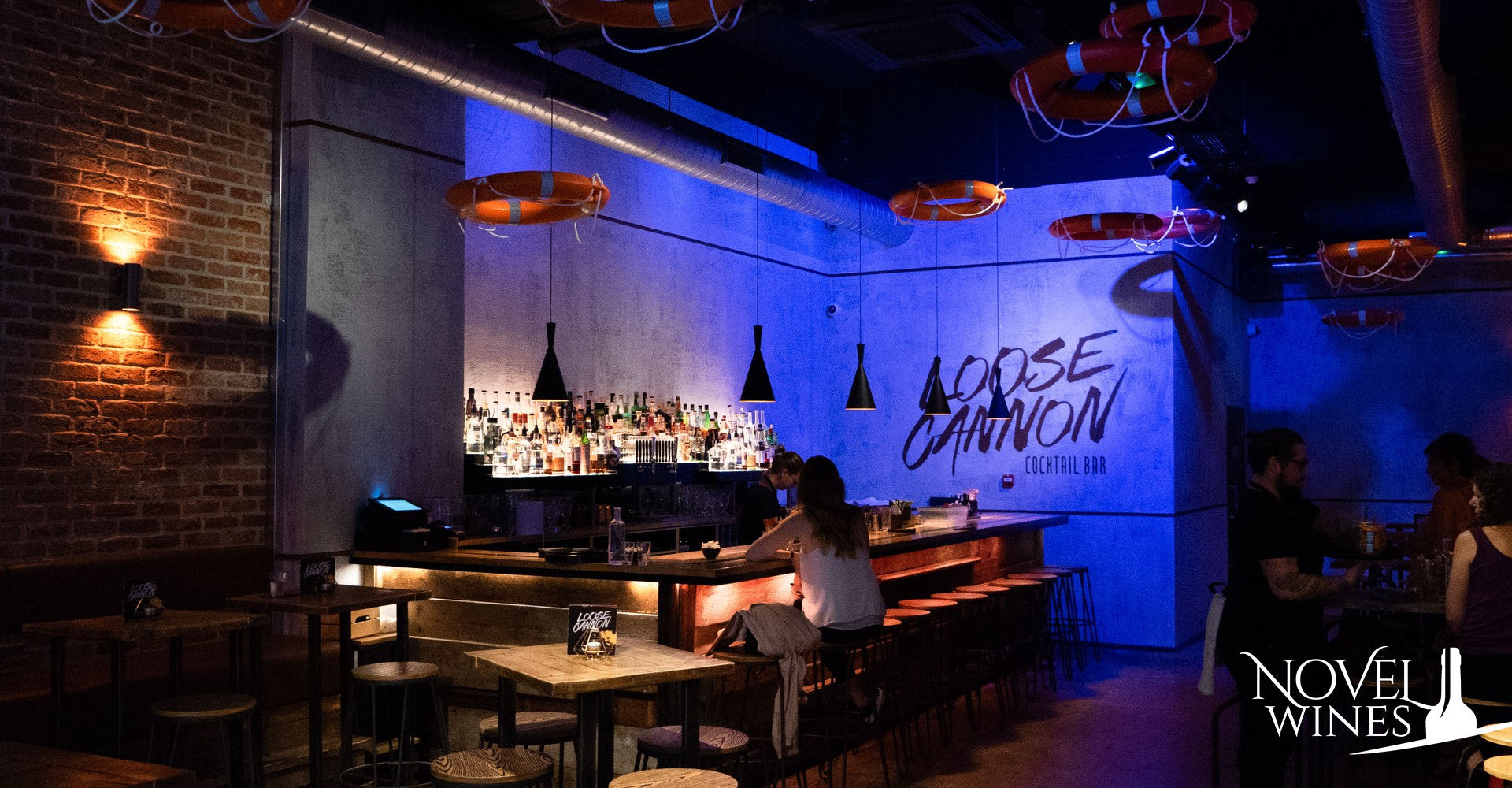 The Loose Cannon Cocktail Bar, Bristol - Spotlight On Friends
Introducing Bristol's brand-spanking new cocktail bar just off Millennium Square in the heart of Harbourside. This stylish venue is run by our friend Akos Rabi and his team, serving a range of high quality cocktails and other drinks.
Enjoy an evening at the long bar and see the magic happen before your eyes, then sip away at elaborate and delicious cocktails.
The venue is also available for masterclasses and private hire with covers for over 50 guests.
Do they serve food at The Loose Cannon?
It's all cocktails here! However, you do get a serving of popcorn with your drinks, which is a smart idea. You can also order olives as a bar snack. Luckily there are plenty of restaurants neighbouring the Cannon, so it's easy to pop out for some grub before coming back to the Loose Cannon for after dinner drinks.
Some cocktail names from The Loose Cannonages
Can I find Novel Wines there?
There's not a lot of wine at The Loose Cannon, but we do work with them to bring you the popular and delicious Kardos Dry Furmint. Owner Akos Rabi is Hungarian so this wine, which is coming from Tokaj, Hungary, offers a little piece of home to his customers.
How do I book The Loose Cannon?
You don't need to book if you're looking to visit in small numbers. The bar opens late afternoon every day except Monday and open late. You can see their up to date opening hours online via the web link below.
If you have an enquiry or want to book for a large party, give them a call on 0117 927 9930 or visit their website here: http://theloosecannoncocktailbar.com
Find The Loose Cannon cocktail bar with our Google map:
Address for your GPS: Loose Cannon, 8 Millennium Promenade, Harbourside, Bristol, BS1 5SZ