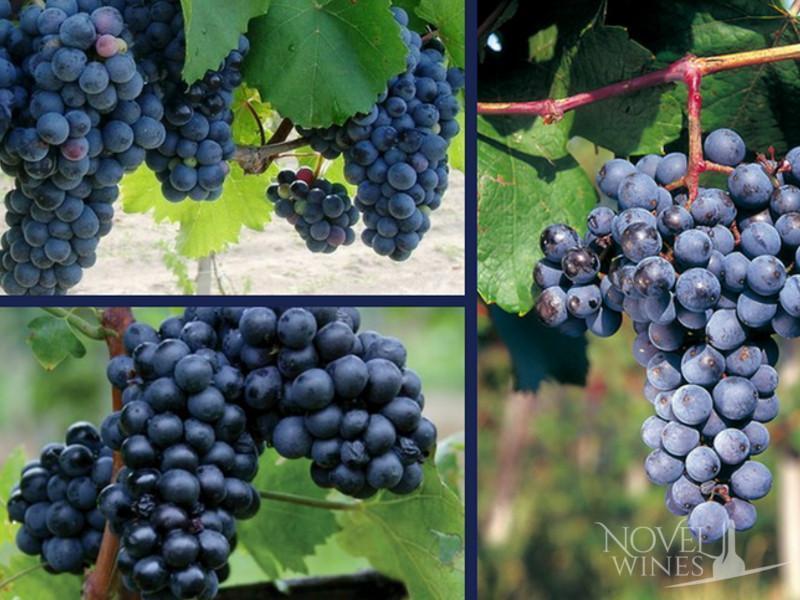 Gyorgy: A day exploring the wines of Eger, Hungary
Every time I visit Eger I feel encouraged. There is so much in this region by way of new grape varieties that I am confident I can introduce you to some truly novel wines.

When I visited Eger last week I had the chance to taste some of their single variety wines that I haven't tried too often before. Usually the grapes here are blended into Bikaver (probably best known as "Bull's Blood"), which can make the varietals lose their individual character. Bikavers can be great wines – some of the finest in Eger – but there is something even more memorable about the single varieties I tried.
Turan:
I had a sip of Turan. The name 'Turan' means "early painter" and refers to the grape's dark skinned colour. Turan is an early ripening variety, ready for harvest in September, and is a crossing of many of Bikaver's famous grapes: Bikaver8 (crossing of Teinturier and Kadarka) and Gardonyi Geza (crossing of Medoc Noir AKA Menoir and Csabagyongye). Weird but wonderful names, aren't they?
Turan's deep colour leads onto a wine with perfumed violet aromas, smooth and silky mouthfeel and sweet dark berry fruit. One to try!
Kadarka:
Another exceptional grape variety is Kadarka. This grape originated from the Balkans (where it's called Gamza) but is today widespread in Hungary as it is one of the main elements of the Bikaver blend.
While Kadarka used to be a cheap table wine in the Dark Ages, thankfully wine makers have elevated the variety into excellent and complex examples thanks to strict yield regulations in the vineyard and the right barrel ageing.
Kadarka as a single variety wine is really popular in Eastern Europe. It's medium to deeply coloured, often fragrant, and has spicy red berry fruits, sour cherry and herbal notes.
Kadarka also has an incredible number of other names it is known as.*
Blauburger
The third example we tried is called Blauburger, which is a marriage of Kekfrankos and Portugeiser originally from Austria in around 1923.
It's pretty rare to find a single variety wine labelled as Blauburger but it is often used as a great component in blends giving them enticing aromas and a deep colour.
The one we tried was spontaneously fermented in open vats and aged for 18 months in used oak barrel before being bottled unfiltered. It resulted in a deep purple wine with good acid, tannin and structure, aromatic with plums and cigar, intensive spices and a classic feeling of Eger's terroir wrapped up in a single glass.
Eger then is not only a world class wine producing region for its exceptional blends of Bikaver reds but is also home to the appellation Nagy Eged Hill, which promises to take the world by storm in years to come. Will write about this region soon…
More: What are the synonyms for Kadarka?
Not kidding but there's quite a few...
Backator-Szőlő, Black Kadarka, Blaue Kadarka, Blaue Ungarische, Bleu de Hongrie, Blue Kadarka, Branicevka, Budai Fekete, Cadarca, Cadarca de Minis, Cadarca Neagra, Cadarka, Cedireska, Cerna Ghija, Cerna Giza, Cerna Meco, Cerna Skadarka, Cetereska, Cherna Gizha, Chernina, Chetereshka, Csoka Szőlő, Domanli, Edle Ungartraube, Edler Schwarzblauer Tokayer, Feket Budai, Fekete Czigány, Fekete Zinka, Fűszeres Kadarka, Gamza, Gemza, Gimza, Gmza, Gymza, Jenei Feket, Jenei Fekete, Kadar, Kadarka, Kadarka Blaue, Kadarka Ble, Kadarka Bleu, Kadarka Chernaya, Kadarka Crna, Kadarka Fekete, Kadarka Fűszeres, Kadarka Keck, Kadarka Modra, Kadarka Nemes, Kadarka Nera, Kadarka Noir, Kadarka Rubinrot, Kadarka Schwarz, Kadarka Sinyaya, Kadarkas, Kadarska, Kallmet, Kara Shiralak, Kék Budai, Kékkardarka, Kereszetes Levelű, Keresztes Levelű, Ksoka Szőlő, Ksoko Szőlő, Lúdtalpú, Lugojana, Meco Cerna, Mekis, Mekish, Modra Kadarka, Mor Kadarka, Mórkadarka, Mosler Schwarz, Nazlin Gomza, Nazlun Gamza, Nemes Kadarka, Noble Bleu, Noir de Scutari, Noir de la Moselle, Raisin Noir de Scutari, Raisin Turc, Schwarzer Cadarca. Schwarzer Mosler, Schwarzer Skutariner, Scutariner, Sirena, Siva Gamza, Skadarka, Skadarska, Skakar, Tanka Gamza, Török Szőlő, Törökbúza Szőlő, Törökszőlő, Tokaynero di Scutari, Ungarische Edeltraube, Vodishka Loza, Vodnishka, Vrachansko Cherno, Zelena Gamza, Zherni Shipon...
Gosh, the wine trade - eh?