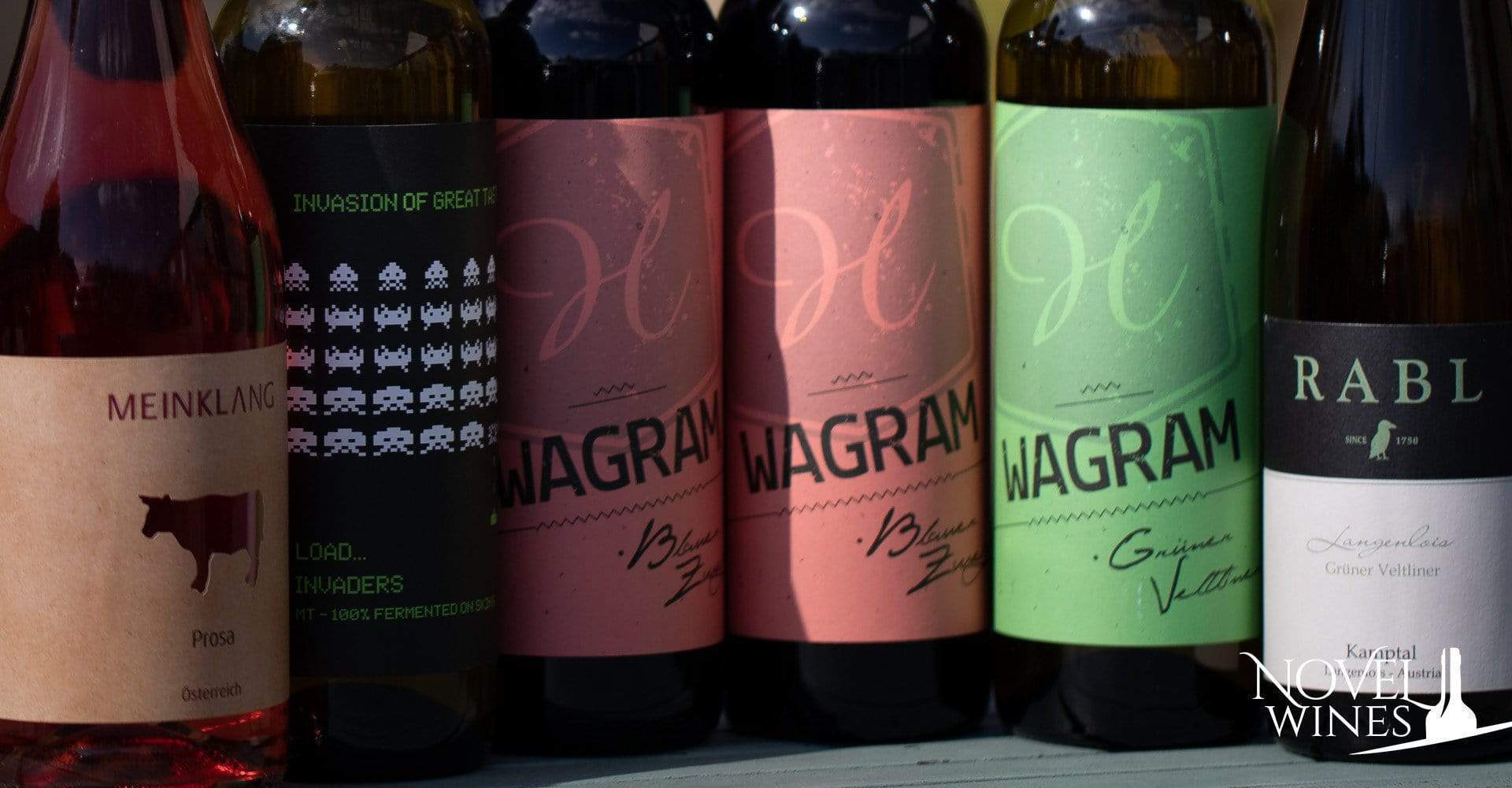 Stop missing out on great Austrian wines
Austrian wine seems to either have a bad rep with UK wine drinkers. It's a crying shame because the diversity on offer is really exciting, especially if you like dry white wines and lighter styles of red.
Austria make glorious summer red wines from Zweigelt and Pinot Noir, which you could even enjoy lightly-chilled, to spicy Gruner Veltliner, the country's star indigenous white grape variety.
In this piece, which I had originally shared on my LinkedIn platform, I want to introduce you to the wineries that make some of our favourite Austrian wines.
Doing it in style
Anton Bauer
We stock a wide-range of Anton Bauer wines because, for the value, he is one of the finest of Austria's winemakers. Bauer is the 4th generation to manage his family's 29 hectare estate and winery. He graduated from the School of Wine and Fruit Growing in Krems, Austria, before training in Burgundy for four years as an oenologist. Bauer has been at the helm of the winery since 1992, when he took over from his parents.
Since 1992, he has grown it from 3.2 hectares to nearly ten times the size. The success came from Bauer's uncompromising pursuit for quality, focusing on Wagram's regional features and exposing the terroir in his wines. 
Our favourite wine by Bauer is the Blaufrankisch Reserve, which is a bit pricey but worth it if you like real characterful reds that aren't too steep in alcohol. He's also got a delicious Pinot Noir and Zweigelt, as well as a trademark juicy Gruner Veltliner white wine.
Going Organic
Eschenhof Holzer
This Wagram-based winery is probably the most innovative and accessible Austrian winery in our range. Headed by young winemaker Arnold Holzer, the wines are fruity first and foremost. Their Gruner Veltliner (pictured above and in the vid below) is full of peach, white pepper spice and citrus. It captivates everything one could love about Gruner: that savoury, spicy, moreish palate that's so versatile with food.
They also produce a Zweigelt, which is a red grape indigenous to Austria not-so different from Pinot Noir. Unlike Bauer's rustic Zweigelt, Holzer makes a cherry-red fruit style that's delicious lightly-chilled. It's a great pairing with semi-hard cow's cheese or pizza.
Interestingly, Holzer also makes the 'Invader', which is an orange-style wine that's been aged on its grape skins. Made from Muller-Thurgau it's spicy, savoury and laced with blood orange notes. Something a bit different for sure!
All of Holzer's wines, as of the 2017 vintage, are certified organic.
Meinklang
Organic is a big deal in Austria. However, few wineries are doing it on the scale of Meinklang who own an expanse of pastures, vines and farmland in Burgenland. This land and practices are registered biodynamic. This is essentially taking the organic method to a more spiritual level. It involves minimal intervention in agriculture and winemaking and philosophical practices such as moon-cycle harvests and fruit/root days for drinking.
Our favourite Meinklang wine is the unique Prosa Frizzante, a lightly sparkling style made from Pinot Noir, St. Laurent and Blaufrankisch grape varieties. Winemaker Angela Mitchlits originally made the wine for her own wedding day but it was such a success that it's become a permanent fixture on their wine list!
Family-made
Just like in Germany, there are a lot of vineyards that have long family histories. Austria has a few famous names that have kept up the high quality through the generations.
Weingut Rabl
The Rabl family are one of those names. Found in the sought-after region of Kamptal-Donau in Austria, the Rabl family have been producing wine there since the 1750s. Some of their success is down to the Kamp valley's unique microclimate and mineral-rich soils - great for making mouth-watering Gruner Veltliner and Riesling.
We stock their yummy single-vineyard Langenlois wine, made from 100% Gruner Veltliner. Soft with orchard fruits, pepper heat and hints of nectarine, it's a delicious wine to sip in the sunshine.