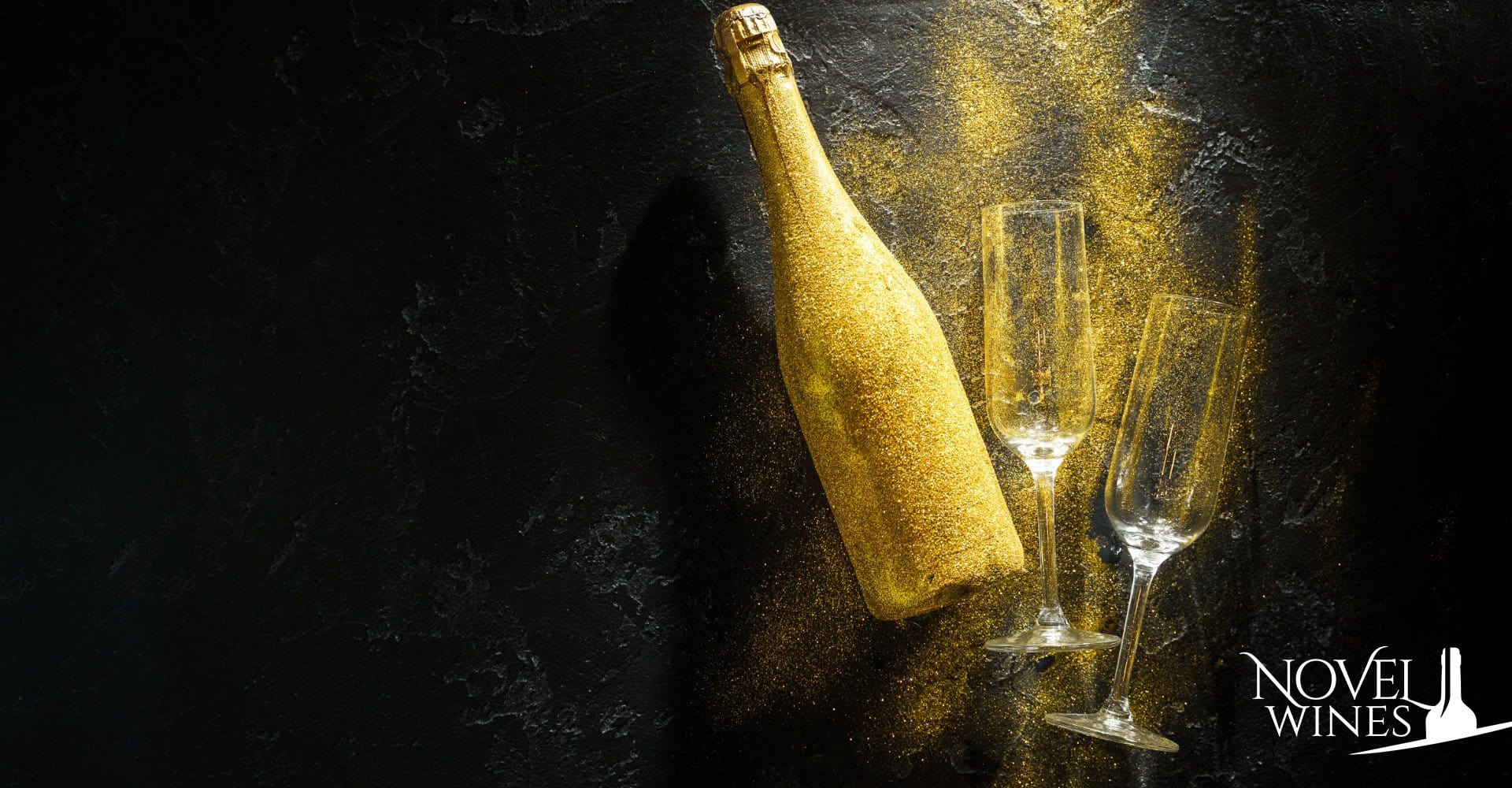 Your Essential Guide to Drinking Over Christmas
The festive season is almost upon us, which means it's about time you figured out your selection of drinks to sip alongside. 
Whether you're planning a jovial office shindig, or having a cosy night in - we firmly believe the right bottle of wine can be a game changer for your seasonal schedule. And with so many delicious flavour combinations to play around with, the possibilities are endless.
That's why we've put together a Christmas drinking guide to optimise every element of the Yuletide calendar: from your morning bubbly on the 25th, to the wintry Boxing Day Walk. You're bound to find the perfect tipple for every occasion between Christmas and New Year. 
No. 1: Don't run out of wine!
If you are this year's designated Christmas party host, make sure you know exactly how much you're buying. A good rule of thumb to follow is 12 bottles of wine per 20 people - so if there are eight of you, seven bottles should be plenty. As for beer, 24 small bottles of 330ml bottle beers should suffice for 20 people. 
Or how about a mixed case of wine bottles to sort you out throughout the Christmas period? You can find selections of three, six and twelve bottles to sip and savour. They're all curated by our two buyers, Ben and Gyorgy, and include some fab discounts.
Countdown to the big day
We know the struggle. You adore a festive red wine, but don't appreciate dealing with the consequences the day after. The solution: Choose something light or medium-bodied for your meal on Christmas Eve. We love the Bodega Biniagual Memories Negra from Mallorca which is a smooth and velvet-textured vegan wine, similar to a medium-bodied Rioja. 
The Balearic island's soil is unlikely anything else, and is also home to tennis champion, Rafael Nadal. His surname conveniently translates to 'Christmas' in Mallorcan, and we reckon this is certainly a red wine he'd enjoy to avoid a heavy hangover. So a toast to Rafa - and Bon Nadal! 
Welcome your guests in the right way 
There's nothing better than a little glass of fizz on Christmas morning. More han that, a good fizz has good acidity and that cuts through salt beautifully. If you're having an indulgent breakie of a full English fry-up, then a glass of fizz is a match made in heaven.
The Bolney Estate Bubbly NV is a veritable intro to British bubbly, and therefore a great talking point among guests. As a 'brut' sparkling wine, it essentially means that it's dry and little sugar has been added. Best served cold at around 7 to 8 degrees Celsius, it'll cleanse your palate perfectly before your Christmas dinner. 
The best Christmas dinner tipple
If you're going down the traditional route of turkey for Christmas dinner, there are some fantastic reds and whites to wash it down. Pair it with a Pinot Noir or a Blaufrankisch - basically something lighter bodied to go with white meat. Alternatively, we've compiled an extensive wine guide for veggies at Christmas to give you some food for thought. 
If you're looking for a vin blanc, we recommend an easy-drinking white German Riesling such as the Anton Finkenauer Kreuznacher Riesling QbA Trocken 2017, that is lighter in alcohol content. This one is fresh, aromatic and has notes of peach and melon that will balance your Christmas meal beautifully. 
Christmas pudding alternatives
Christmas pudding is already drenched in brandy or Cognac, so if you're looking for other sweet options to serve, a dessert wine is an excellent alternative to the decadent, fruit-filled pud. 
Serving rich port on Christmas Day is a very English tradition, and something like the Alves de Sousa Quinta da Gaivosa LBV 2013 is a delectable post-dinner tipple. It also pairs particularly well with Roquefort cheese, so keep it in mind for when you're sussing out your after-dinner options. 
Chances are that the cheeseboard will make an appearance more than once over the Christmas period. Take a look at our wine and cheese pairing guide for some inspiration, or you can even stock up with the perfect cheese board case of whites or reds. 
The Boxing Day Walk
Baby, it's cold outside, so choose a rich, warming red to keep your extremities nice and toasty. You'll love our five star Babylonstoren Farm Babel from South Africa - it's a stunning bottle with spicy notes of berries and chocolate. This is a warming bottle of red with all the trimmings. 
The after-dinner digestif 
While many may reach for an obvious Irish cream liqueur, there's an abundance of great coffee liqueurs out there such as this brand new Quick Brown Fox Coffee Liqueur, that has been crafted from three single origin coffees in New Zealand. It's got a classy and bold flavour, works exquisitely as an after dinner drink, and could also be weaved into a festive espresso martini. 
Crimbo Limbo: That strange period between Christmas and New Year
Christmas has been and gone - some of us have gone back to work and others are sat feeling a bit lost and without direction. We don't have a word for this 'seasonal no man's land' in the UK, but in Norway they called it 'Romjul' - and it effectively endorses the art of doing very little between Christmas and New Year.  
The whole point of 'Romjul' is to be mentally prepared for the coming year, and to hibernate with your loved ones. A prerequisite for this period is often eating leftovers from the Christmas meal, so we recommend keeping things light and refreshing before New Year with an exciting new flavour of gin. 
The Cruxland Truffle Gin has certainly caught the eye of many-a gin lover, with its vegan-friendly credentials and unique seven-botanical blend. Macerated with the rare Kalahari truffle, it strikes a perfect balance between luxury and light enjoyment. It's also gorgeous on the rocks and with a mixer or cocktail. 
Merry Christmas
So there you have it - a detailed guide to making the most of every Christmas toast. Let us know your favourites - we'd love to hear from you.