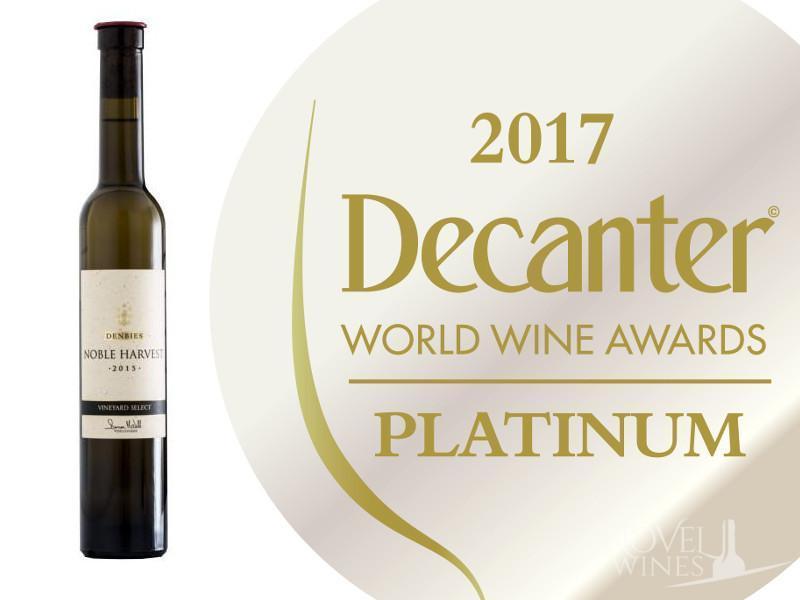 Denbies Noble Harvest picks up Platinum Award at Decanter
More brilliant news from the Decanter World Wine Awards for our wines as the indulgent Denbies Noble Harvest 2015 is crowned the UK's best sweet wine. The Noble picked up the coveted Platinum award at this year's Decanter.
Judges at Decanter commented:
"Very powerful, nose and long full-flavoured palate.Lovely ripe musky apricot, melon and steamed artichoke heart with impressive honey sweetness. Long and clean finish."
This sweet wine is truly delicious and is only available as a limited edition with Novel Wines. You can buy it here while stocks last.
When we were first intrigued by this wine last year it was the fact that such finesse and elegance had been achieved with the Ortega grape variety. Ortega can be a little bland but here in the Noble it's bursting with dried apricots, honey and juicy red apples. I love that it's never cloying but maintains a delicious acidity to be enjoyed on its own or with blue cheese.
Everyone should try this wine if they can!