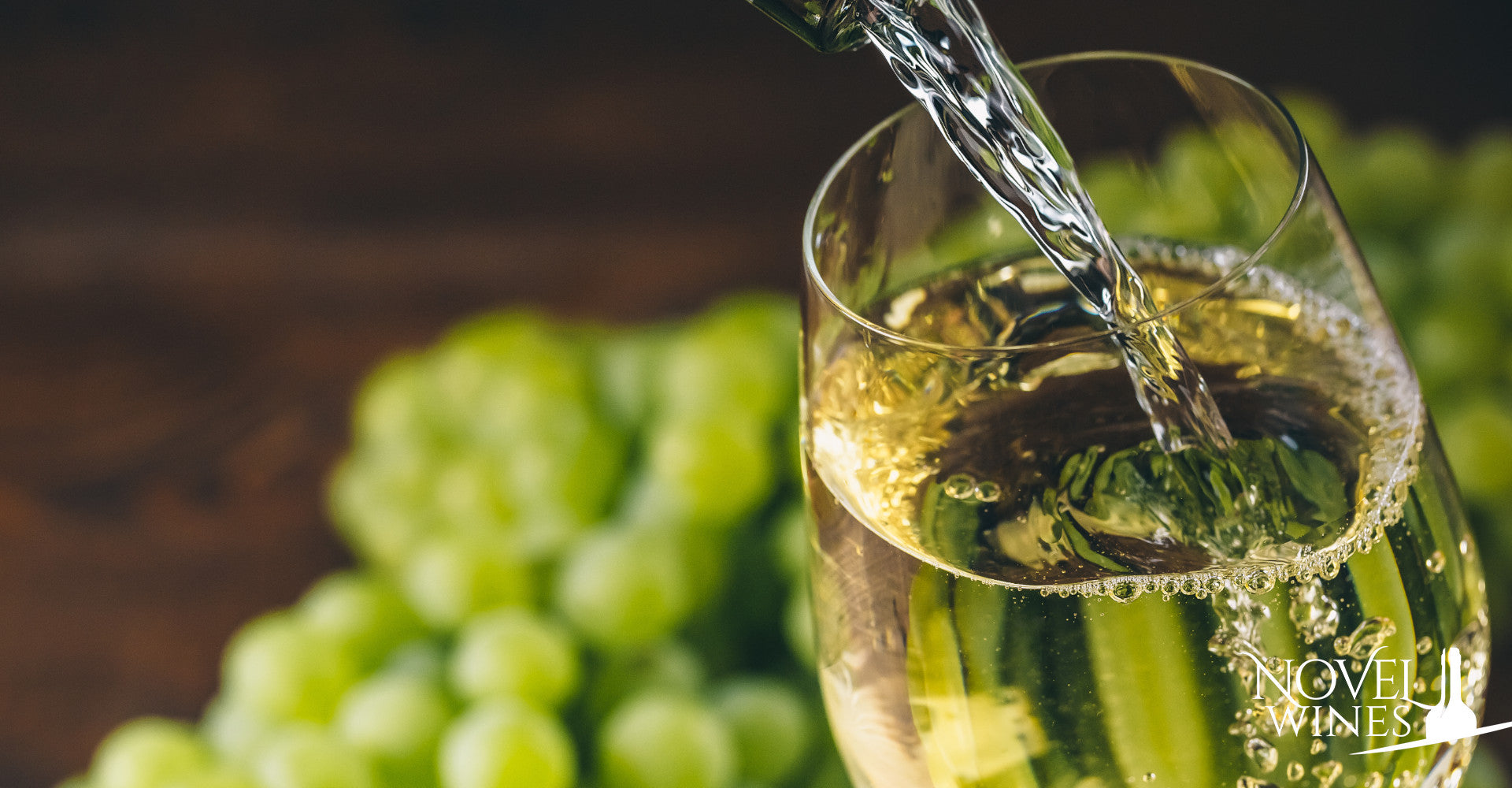 Bacchus: What is it and why you should be drinking it
For millennia British people have been wine drinkers. In fact, in 2018, we ranked 6th in the world for total consumption of wine and the UK is still one of the most sought after export markets for wineries across the globe.
However, today you can count the Brits not only as drinkers but makers of quality wine, too. We've talked a lot about this country's world-class sparkling wines, made in the traditional method like Champagne, but this time we want to celebrate another fantastic style: Bacchus white wines.
Bacchus is a white German crossing of Silvaner x Riesling and Müller-Thurgau, created by Peter Morio and Professor Husfeld in 1933. The grape is named after everyone's favourite Roman god: the god of wine. While Bacchus wasn't allowed in commercial wines in Germany until the 1970s, today it makes some of England's best still white wines; wines often compared with the likes of Marlborough and Loire Sauvignon Blanc. 
The Success of English Bacchus
The Bacchus grape has worked so well in England because it's colder here, which means the grapes are picked while the acidity levels are still preserved. In Germany, Bacchus is often used in blends because the acidity is low. As low acid wines don't blend with high acid must very well, Bacchus in Germany was often mixed with Muller-Thurgau and, typically, produced something ordinary and unexciting.
However, on the rolling chalk hills of Sussex and Hampshire and in the rich clay, granite and limestone soils of the West Country, English Bacchus has thrived and creates truly characterful still white styles. Furleigh Estate, on Dorset's Jurassic Coast, has even created a Fume barrel-fermented and -matured style that's ripe with tropical notes like passion fruit with a creamy, soft finish. 
"This is about the closest England can come to the herbal pungency of Sauvignon Blanc," wrote Oz Clarke and Margaret Rand in 2015. In 2017, Winbirri in Norfolk wowed judges at the 2017 Decanter World Wine Awards giving a Platinum Best in Show medal to their Bacchus, beating off competition from European white wines.
Typically, Bacchus can range from very green notes of lime, basil, greengages and gooseberries to warmer notes of meadow herbs, elderflower, blossom, melon and freshly cut-grass.
Where to start with Bacchus
The most approachable Bacchus for people new to the grape variety is Aldwick Estate Bacchus. Here's a wine that's juicy and soft with a lower acidity and lots of ripe fruit character. It's easy to enjoy by the glass and perfect for sipping in the sun. It's also one of the best value Bacchus wines at the moment, which are generally pricier due to small production.
If you like your Loire styles (I'm thinking in particular the green, mineral notes of Sancerre)  then the vineyards of the west are where to go. Try the very green, refreshing Sixteen Ridges Bacchus for an English take on Sancerre, or opt for the pristine Woodchester Valley Vineyard that showcases the terroir of the Cotswolds in a juicy, green and unique style.
Those who like more tropical, softer and fuller styles go for the Fume-style Furleigh Estate Bacchus I mentioned earlier, or try the Lychgate Bacchus from Bolney Wine Estate in Sussex, which has pops of lychee, orange and pineapple.