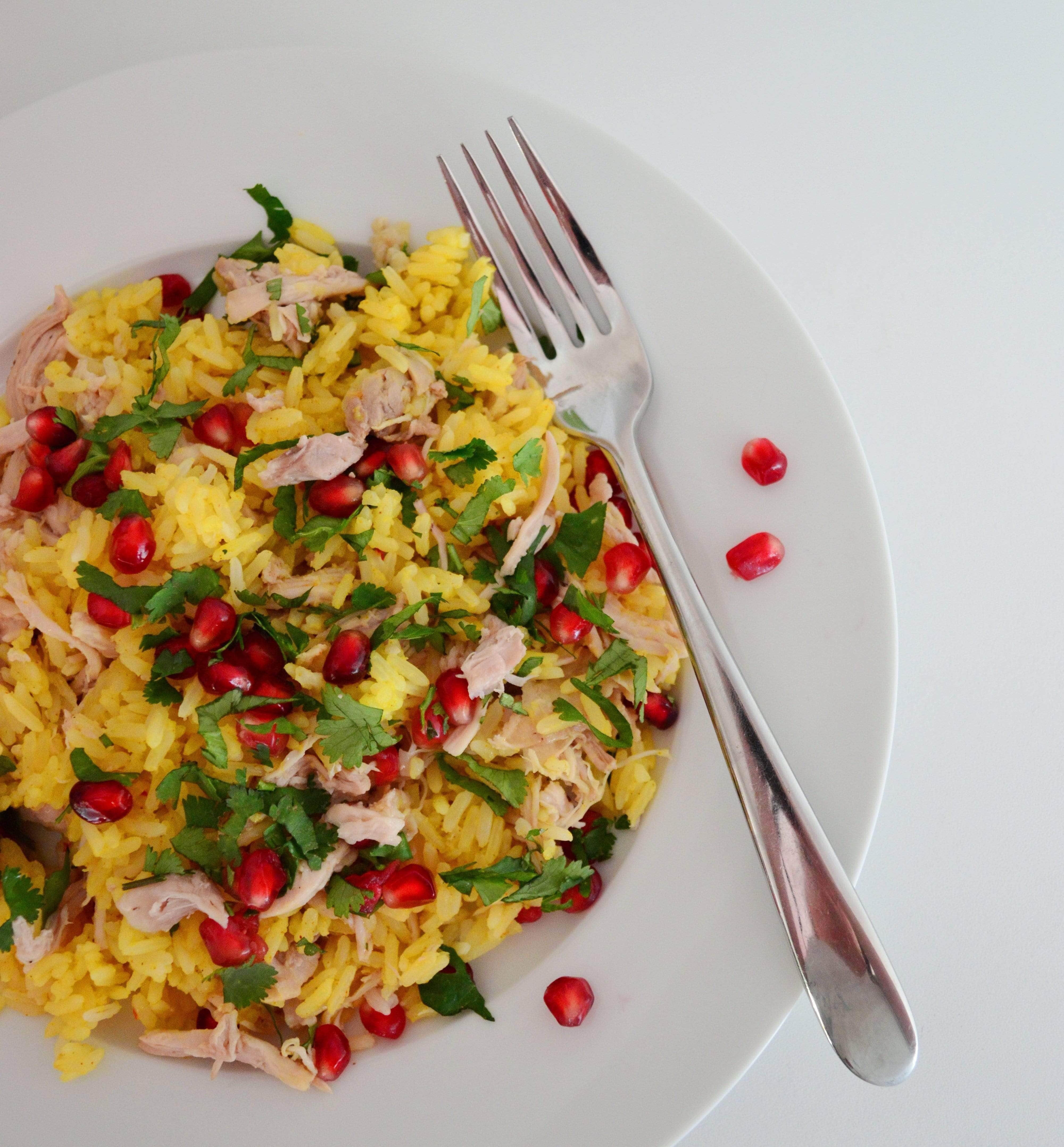 We'll be honest, this isn't strictly a proper pilaf, but it is a simple and delicious way to use leftover roast turkey (or any other roast bird) for a bit of a change, mixing the meat with aromatic turmeric rice, fresh coriander and pomegranate seeds. The fresh, red apple flavours of the Sabar Keknyelu Kőmagas are echoed by the pomegranate and make a lovely combination with roast poultry.
Ingredients
Serves 4
Leftover roast poultry such as turkey
250g rice
Butter
1tsp Turmeric
A generous dollop of sweet chilli sauce
Salt
To serve:
A handful of fresh coriander
A handful of pomegranate seeds
Method
First, take the turkey out of the fridge so it's not too cold when you serve (you're not going to reheat it, but it will be warmed a little by the rice). Then, cook the rice according to the instructions on the packet.
Once the rice is done, drain the water, and then mix the rice with a generous scoop of butter, a good sprinkle of turmeric, a pinch of salt and the sweet chilli sauce.
Use a pair of forks to shred the turkey meat, and then mix through the rice. Finish off with plenty of chopped fresh coriander and pomegranate seeds.