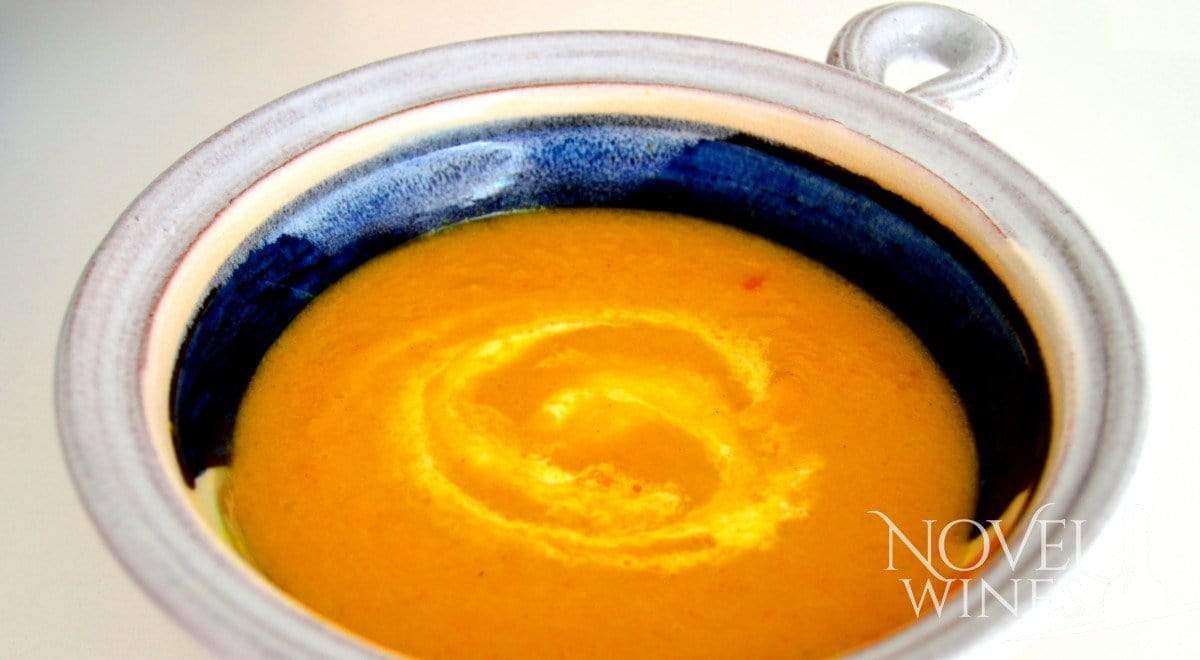 Sweet 'n' fiery carrot & ginger soup
This is a lovely fresh soup which is lighter than the usual winter warmers – perfect for autumn. The sweetness of carrot is balanced by a hint of fire from the ginger, chilli and turmeric, and goes nicely with the crisp yet fruity Babylonstoren Chenin Blanc.
Ingredients
Serves 4
500g carrots 2 onions
2 tbsp chopped fresh ginger
1 tsp fresh chilli
Olive oil
1 tbsp turmeric
2 pints vegetable stock
A dash of lemon juice
Method
Peel and chop the carrots and onions into small pieces, and fry gently along with the chopped ginger and fresh chilli in a good splash of olive oil.
Once the onion has become nicely soft, stir through the turmeric and fry briefly before pouring in about two-thirds of the vegetable stock. Bring to the boil, cover and simmer for about fifteen minutes.
Use an immersion blender to puree the vegetables until you have a nice smooth mixture. Depending on how thick you like it, you can add the rest of the vegetable stock at this point. Season with a small pinch of salt and a dash of lemon juice, and serve with a swirl of crème fraiche.