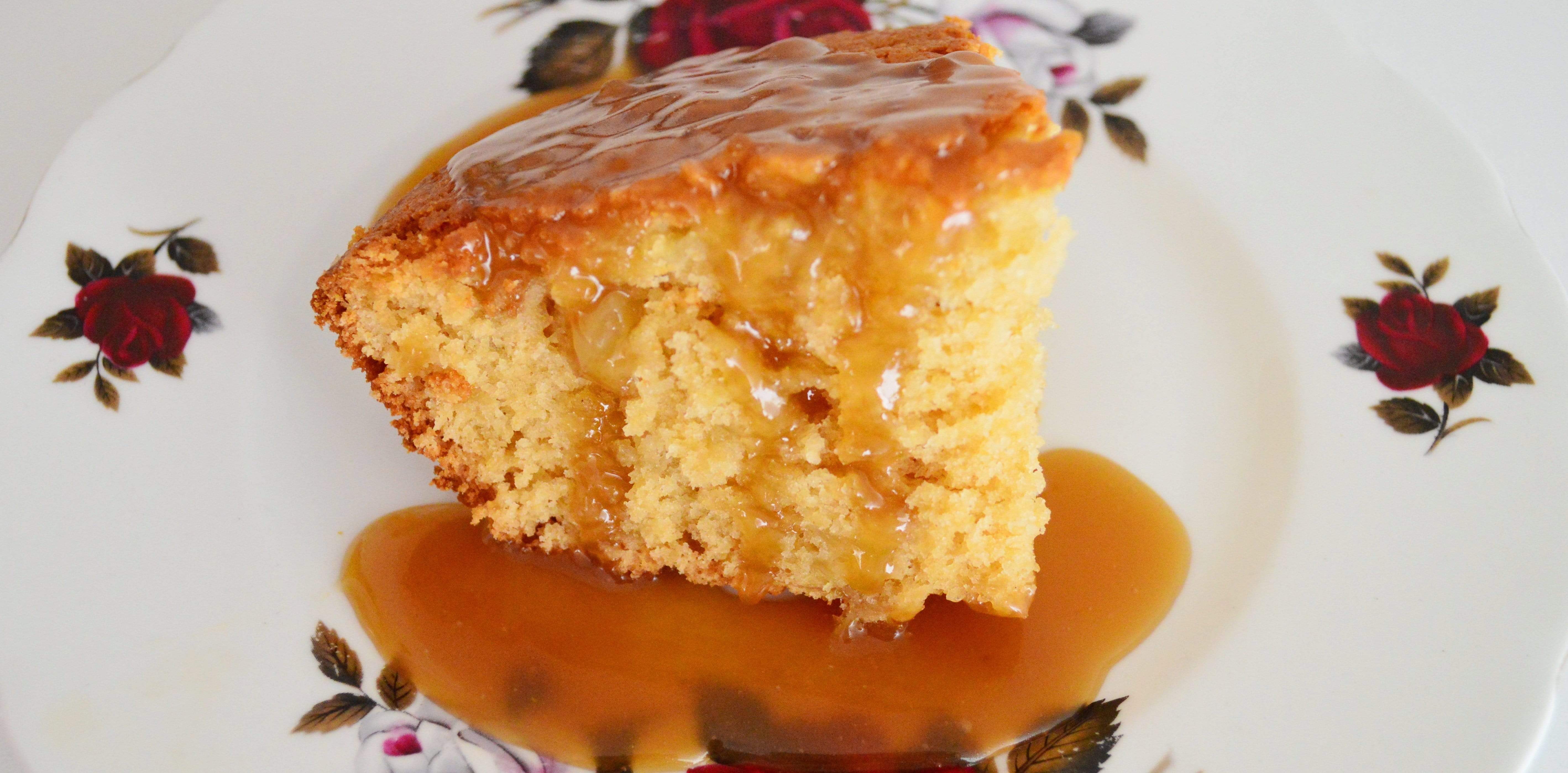 Sticky toffee apple pudding
Though I say so myself, this recipe is a humdinger. A soft, light sponge is flavoured with stewed Bramley apples and served with a rich caramel sauce – just the thing to accompany the Monsoon Valley Late Harvest Chenin Blanc, which brings to mind red apples, honey and quince.
Ingredients
Serves 6-8
3 Bramley apples
80g butter
300ml water
120g caster sugar
90g soft brown sugar
225g self-raising flour
1 tsp baking powder
1 egg
For the caramel sauce:
60g butter
85g soft brown sugar
50ml double cream
Method
Peel and core the Bramley apples, and chop roughly. In a small pan, melt 20g of butter, and then add the chopped apples, 40g caster sugar and enough water to nearly cover the apples. Stir well and then simmer on the hob, with the lid on, until the apples are nicely soft and starting to disintegrate when stirred. Add more water as necessary to keep the liquid at the same rough level.
In the meantime, preheat the oven to 190°C (180°C fan). Cream together the remaining butter and caster sugar, the soft brown sugar and the egg, until pale and fluffy, and then stir through the flour and baking powder.
Next, add the stewed apple to the cake mixture and stir together – the result should be pretty runny, so don't worry about this. Pour into a baking dish (I used a 9 inch circular baker), leaving about 1 cm clear to the rim to allow for rising during baking. Place in the oven and bake for 50 minutes, until well-risen and deep golden brown.
To make the sauce, melt the butter and brown sugar in a small saucepan on the hob, and once you have a silky mixture with no grains remaining, add the double cream and stir to make a smooth sauce. Serve the pudding warm with plenty of sauce poured over the top.