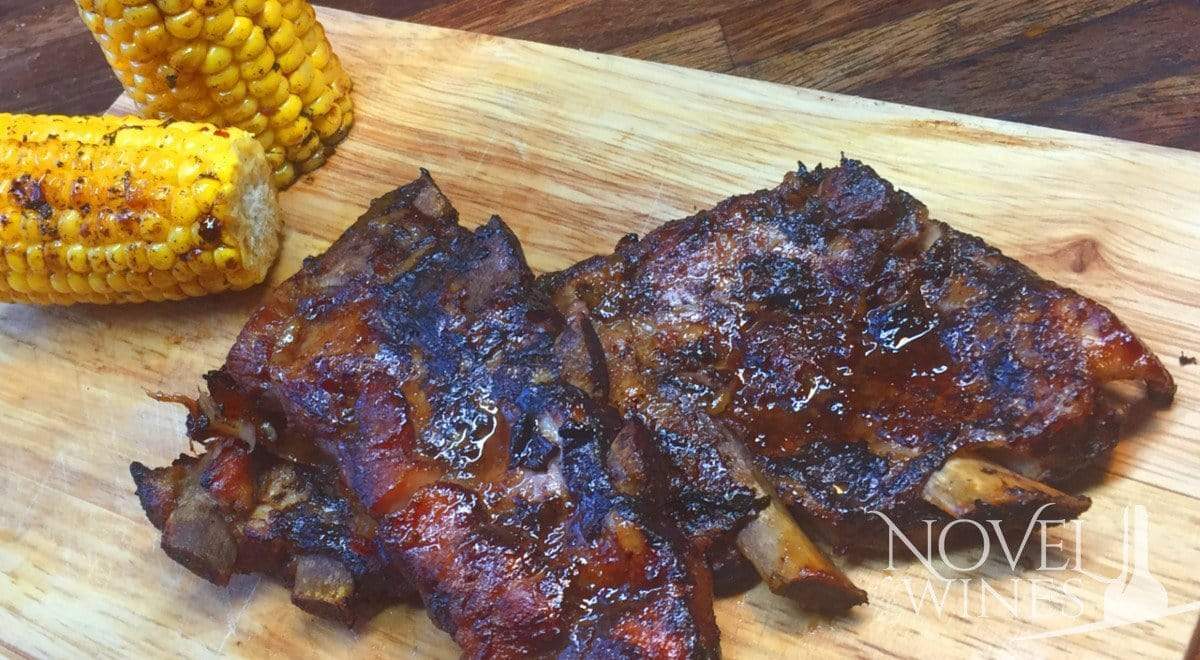 What better dish to go with the juicy rich Del Pedregel Tannat from Uruguay than sticky, slow cooked pork ribs and soy-buttery sweetcorn? This indulgent match will please any meat lover and you'll be surprised by how simple it is to make!
Ingredients
Serves 2
750g pork ribs
600ml Dr Pepper
2 tbsp clear honey
1/2 tsp Chinese five spice
4 tbsp hoi sin sauce
2 tbsp soy sauce, plus a further 2 tsp
1 tbsp sesame oil
1/4 tsp garlic granules
2 sweetcorn cobs (or 4 cobbettes)
3 tbsp butter
Method
Place the ribs in a slow cooker, cover with the Dr Pepper and cook on low for 8 hours.
Remove the ribs from the slow cooker, lay them gently in the rack of a roasting tray and pat dry. Be careful not to break them apart at this stage, as the meat will be extremely tender!
In a small bowl, make your glaze by mixing together the honey, five spice, hoi sin, sesame oil, garlic granules and 2 tbsp soy sauce, along with 80ml of the Dr Pepper from the slow cooker.
Heat your oven to 220C (200C if you're using a fan oven), brush the ribs generously with the glaze, and cook for around 20 minutes, until the edges have started to caramelise. Turn and baste the ribs with more glaze halfway through the cooking time.
While the ribs finish roasting, melt the butter and stir through the remaining 2 tsp soy sauce. Heat around half the butter in a hot griddle pan and fry the sweetcorn cobs until they turn golden, turning regularly and spooning over the rest of the butter.