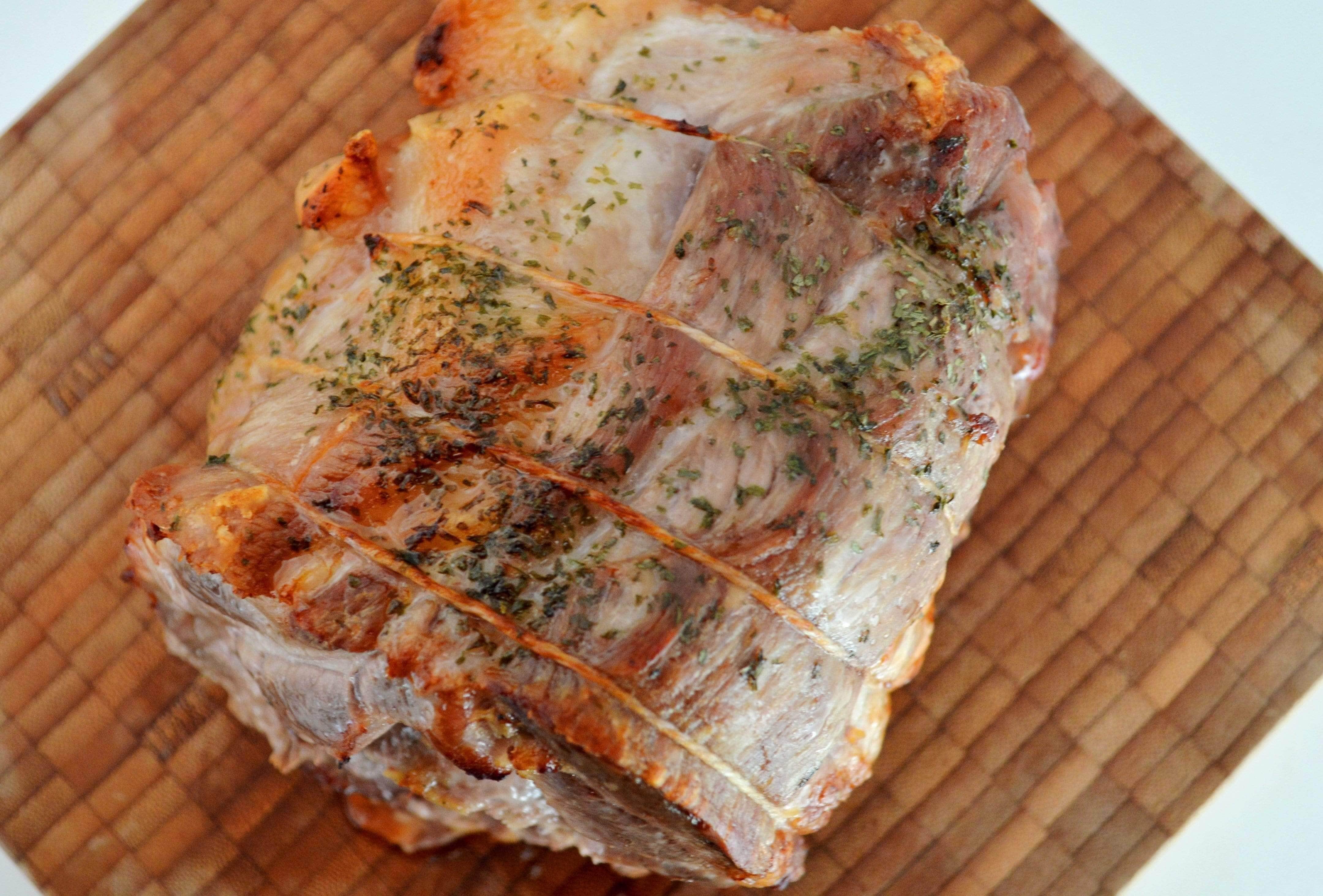 Roast pork with parsnip stuffing
If you're looking for something a little different for Christmas lunch, this roast pork shoulder recipe is absolutely delicious and much lower-maintenance than a turkey. It's served with a fabulous homemade parsnip stuffing, and the sweetness of the parsnips and richness of the pork make a delicious combination with the hints of tropical fruit in the Painted Wolf Pictus V.

Ingredients
Serves 4-6
A 1 kg rolled pork shoulder joint
A fat garlic clove
Freshly-ground black pepper
Dried parsley

For the stuffing:

1 large parsnip
2 slices of white bread
2 pork sausages
Dried sage
Salt and pepper
Butter
Method

Start by making the stuffing. Peel the parsnip, chop into chunks and boil in salted water until soft. Drain the water, then add a generous scoop of butter and mash the parsnips. Set aside until cool.
Dip the slices of bread into a bowl of cold water, then squeeze out as much of the liquid as possible. Add the bread to the pan with the mashed parsnips, along with the sausage meat (remove the skins, of course), a sprinkle of dried sage and a pinch of salt and freshly ground black pepper. Mix really well.
Next, preheat the oven to 190°C (170°C fan). Unroll the pork and spoon the stuffing in a line down the middle, then roll it up again and tie firmly with kitchen string. Cut a garlic clove in half and rub all over the pork, then sprinkle with dried parsley and black pepper. Pop it into a roasting tin and cover with tinfoil, then roast for 90 minutes.
When the time's up, remove the tinfoil and give the pork another 10 minutes in the oven, so it takes on some colour. Then remove from the oven and allow it to rest (cover it with the tinfoil again and a clean tea towel on top, to keep it warm) for 10 minutes before serving.