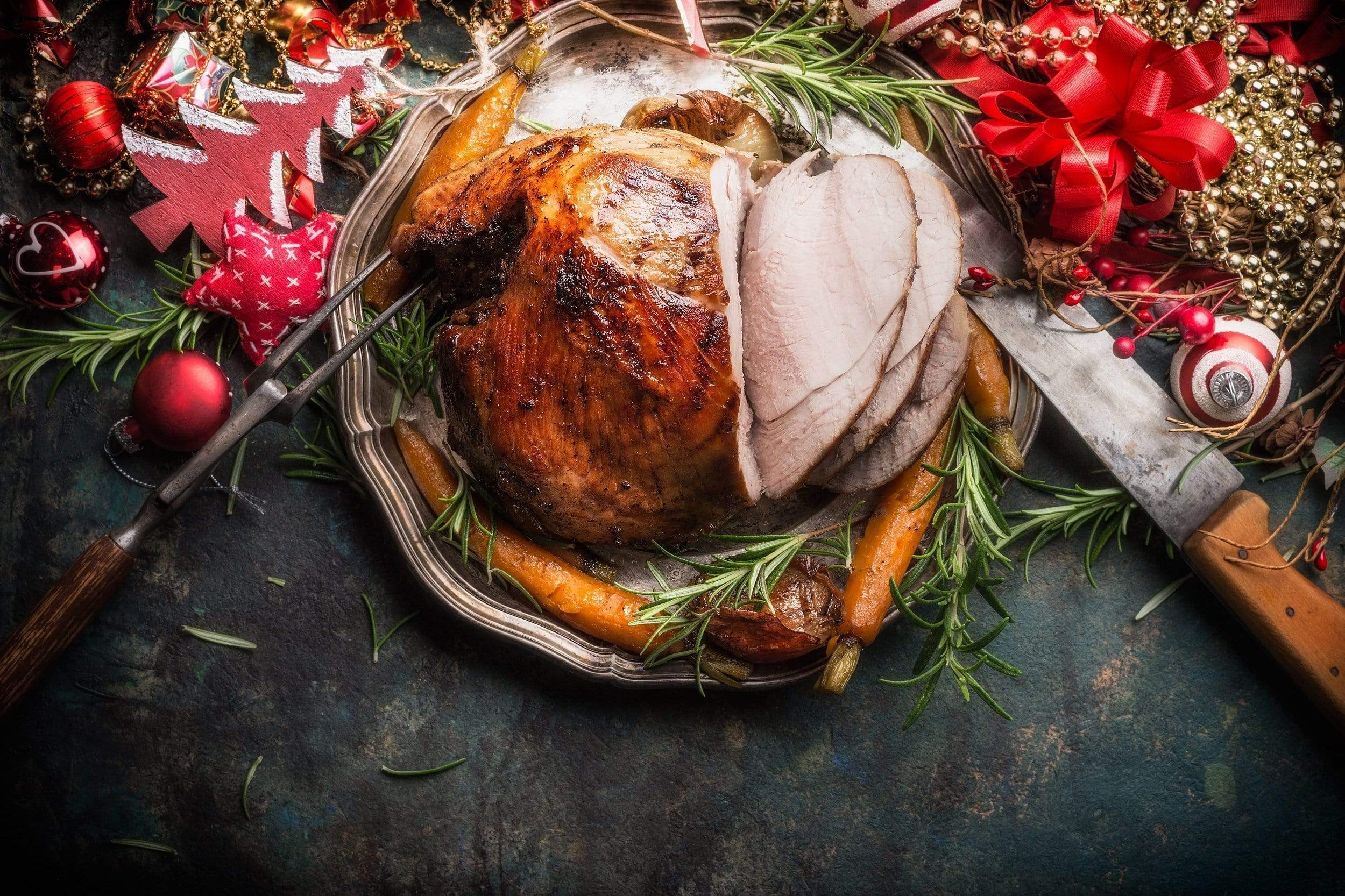 Shhh. Can you hear that? The crunch of crisp, colourful leaves underfoot. The faint patter of reindeer hooves on your roof. The soothing tones of joyful carollers.
Yes, Christmas is right around the corner, and nestled in amongst all that cheer comes an array of wonderful gourmet treats and trimmings for you to dip an indulgent fork into.
From scrumptious mince pies and brandy whipped cream to succulent roast turkey and perfectly roasted spuds. When Christmas day rolls around and the sparkling cork has been popped, most choose to sit down at the dinner table and tuck into their main festive feast anytime between the chime of midday and the early afternoon hours.
Not forgetting the carefully placed Christmas cracker or thoughtful little gifts laid on every guest's hopeful plate. The Christmas table is a thing of beauty. So how is it all laid out?
Start off on the right festive foot
Before the Christmas meal, many will opt for a mid-morning glass or two of sparkling fizz, in the form of prosecco, champagne or a unique sparkling wine. To avoid stuffing yourself before the big feast, you only need small nibbles alongside such delectable bubbles. We suggest sugared and spiced mixed nuts, smoked salmon blinis and a plate of juicy pigs-in-blankets.
PAIR IT WITH: Bolney Estate Cuvée Rosé 2016 (£29.99) is a beautiful bottle of pink fizz. Give the Champagne a miss and seek out the wild strawberry aromas of this dry sparkling rosé wine. It's the ideal aperitif.
The Main Event
Whether prefer a suitably festive piece of fish, vegan nut roast, or classic turkey joint, every Christmas table plays host to a delicious gourmet centrepiece. Other firm Christmas dinner favourites include fluffy roast potatoes, sage and onion stuffing, seasonal veg such as carrots and parsnips, and the controversial brussel sprout. All with a generous serving of homemade gravy.
Amongst the lovingly crafted feast, some choose to light mulled wine scented candles or sprinkle Christmas cheer courtesy of gold and silver confetti, whilst others use ravishing red poinsettias as a charming Christmas table centrepiece.
PAIR IT WITH: Before the Christmas crackers have been pulled, top up a glass with the fruity characters of Kardos Dry Furmint 2017 (£11.99). The electric acidity and mouth-watering finish make it the perfect pairing for a classic Christmas roast.
Dessert 
Once everyone has treated themselves to second, or third, Christmas dinner helpings, it's time to indulge yourself even more – with pudding!
Traditional offerings include delicately-spiced Christmas puddings, booze-soaked trifles, melt-in-the-mouth mince pies or moist chocolate yule logs. A Christmas cheese board is also a popular choice for guests and family members to revisit when the afternoon slump kicks in. 
PAIR IT WITH: The inviting dark fruit flavours of Quady's Starboard 2006 Vintage (£32.99), guarantee merry drinking in bold, vintage style. It also marries perfectly with crumbly blue stilton.
Cheeseboard
Opting for a festive cheeseboard? Try these wines or gift them to a fellow cheese-lover this Christmas with our Christmas Cheeseboard Pinewood Gift Box Special Offer (£59.00)