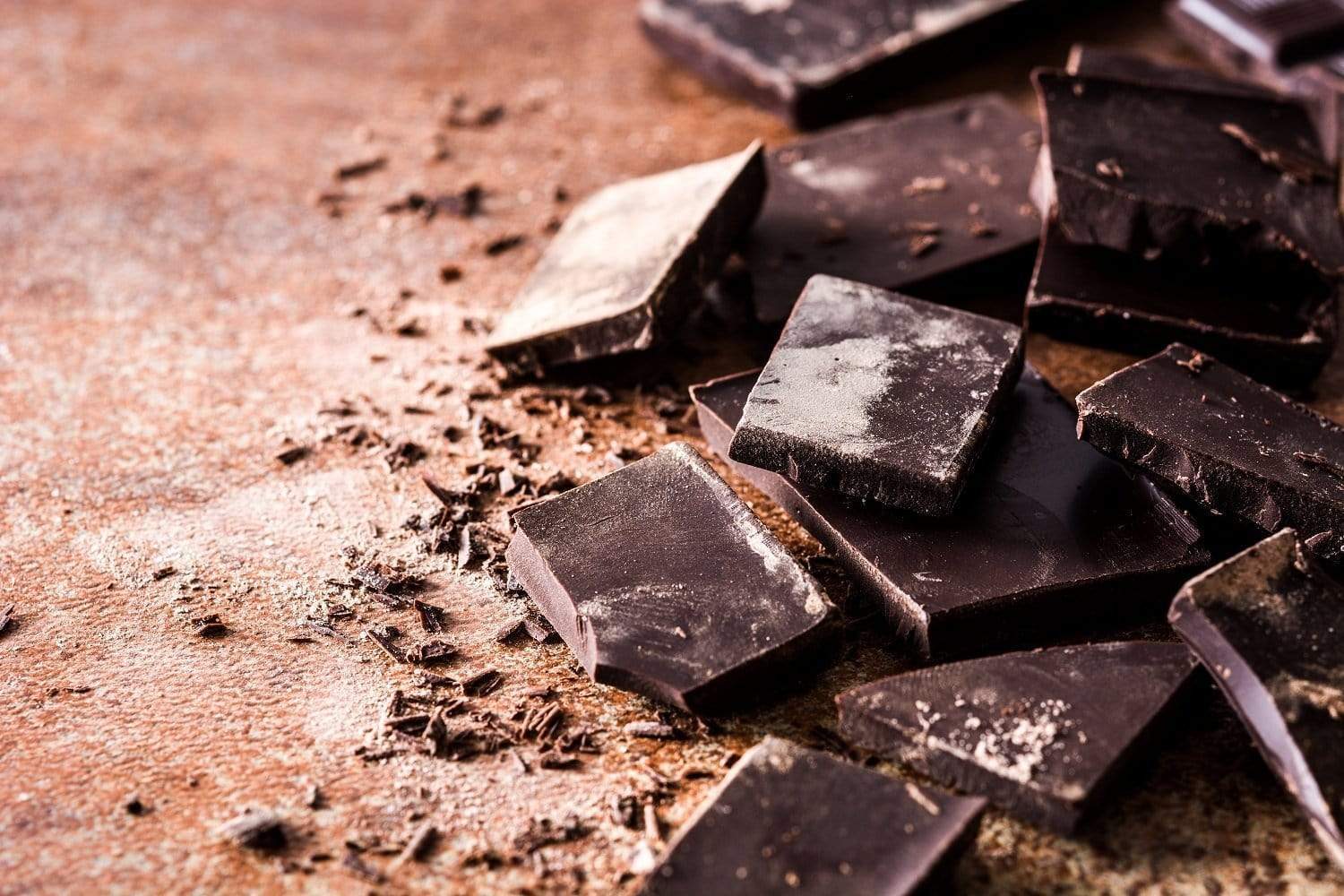 Monday masterclass: six pairings of wine and chocolate
Tracy Chapman, founder of new Bath business Chocolate Voyage, has selected six delicious proper chocolates for us to pair wine with. Chocolate Voyage is a new experience inspiring people to savour a new generation of single origin craft chocolate.
Here's our mini Monday Masterclass for you to indulge in...
1. Pump Street Bakery 80%, Honduras, with Sula Vineyards Dindori Estate Shiraz, India
According to Tracy, it is best to begin the tasting with the darkest, or highest level of cacao, first. So we begin our tasting with the Pump Street Bakery 80% Honduras, Finca Tres Matias Estate. This intense chocolate is buttery and dark, full of raisins and aromas of burnt toast. Something of this intensity needs a big wine pairing but too much sugar will kill the pairing.
I went for the Sula Vineyards Dindori Estate Shiraz 2017, from India. It's a big, smoky and spicy red wine bursting with blackberries, chocolate and vanilla. The jammy notes with the smoky backbone make it the perfect pairing with Honduras dark choc.
2. Duffy 72%, Ecuador, with Bibo Runge Rheingau Riesling, Germany
Next, we went to Ecuador for the Duffy 72%, Camino Verde, a much creamier textured chocolate with strong flavours of cacao, hints of hazelnuts, orange blossom and allspice. Such a surprisingly aromatic chocolate was crying out for a Riesling.
Bibo Runge Rheingau Riesling 2015 from the south-west Pfalz region is one of my favourite wines. Made from gently basket-pressed fruit, it has ripe aromas of apple, peach and apricot with electric acidity. It's the acidity that's key to this match, complementing the silkiness of the texture while the acid lifts out flavours of spice and orange from the chocolate.
3. Solkiki Dark Milk 60% Maranon River, Peru, with Del Pedregal Tannat, Uruguay
Our third chocolate was certainly a crowd pleaser. Solkiki Dark Milk 60% Maranon River, Peru, with Coconut Milk and Pink Salt is more approachable for serial Dairy Milk fans. Delicately sweet with a sprinkle of coconut, flavours of salted caramel and a slight hint of liquorice made it a quick fan-favourite.
As there's a bit more sweetness here and some more kick-ass flavour (caramel, salt and coconut) I chose the rich, earthy Antigua Bodega Del Pedregal Tannat 2013, from Uruguay. Harvested along the shorelines of Canelones, Del Pedregal has aromas of blackcurrants and cassis but then an earthy body with hints of blueberry, bramble and dark chocolate. A charming pair!

Chocolate and wine pairing masterclass in Bath.
4. Pacari Raw 70%, Ecuador, with Sabar Keknyelu, Hungary
Pacari Raw 70% chocolate is very unique. No chocolate is truly raw (it passes 40o during fermentation) but this is unroasted, meaning the flavours are full of strong cacao mixed with citrus and floral notes over a bold earth and green backbone. It's made from Arriba Nacional beans from Ecuador. As it's a savoury-style chocolate, our Sabar Keknyelu 2016 is flinty, floral and aromatic – not a far cry from Sauvignon – and an inevitable partner for the Raw.
5. Pacari 72% Los Rios, Ecuador, with Casa Valduga Identidade Pinot Noir, Brazil
Casa Valduga Identidade Pinot Noir 2016 from Brazil is just one of many quality Pinot Noirs that seem to go with every food-type. Pungeant ripe fruits, supple fine-grained tannin and excellent acidity. It's always great, balanced acidity that proves wine as a good foodie-match.
In this case, it's paired with Tracy's Pacari 72% from Ecuador, which is full of light berry fruits, spice and hints of roasted coffee. The two flavour styles of the wine and chocolate are so similar, it's a pure marriage.
6. Pump Street Bakery 75%, Bachelor's Estate, Jamaica, with Weegmuller Scheurebe Trocken, Germany
Finishing off the tasting was one of the most popular artisan chocolates, Pump Street Bakery 75%. The citrus notes are very high in this chocolate with some tropical fruit and a rich honeyed note on the finish.
Something like this needs a playful character to sit next to it, so it had to be Weegmuller Scheurebe Trocken as it's brimming with rounded apricot fruit along with aromatic orange blossom, lemongrass and spice. Together both the chocolate and wine come out as sexier, spicier imitations of themselves.