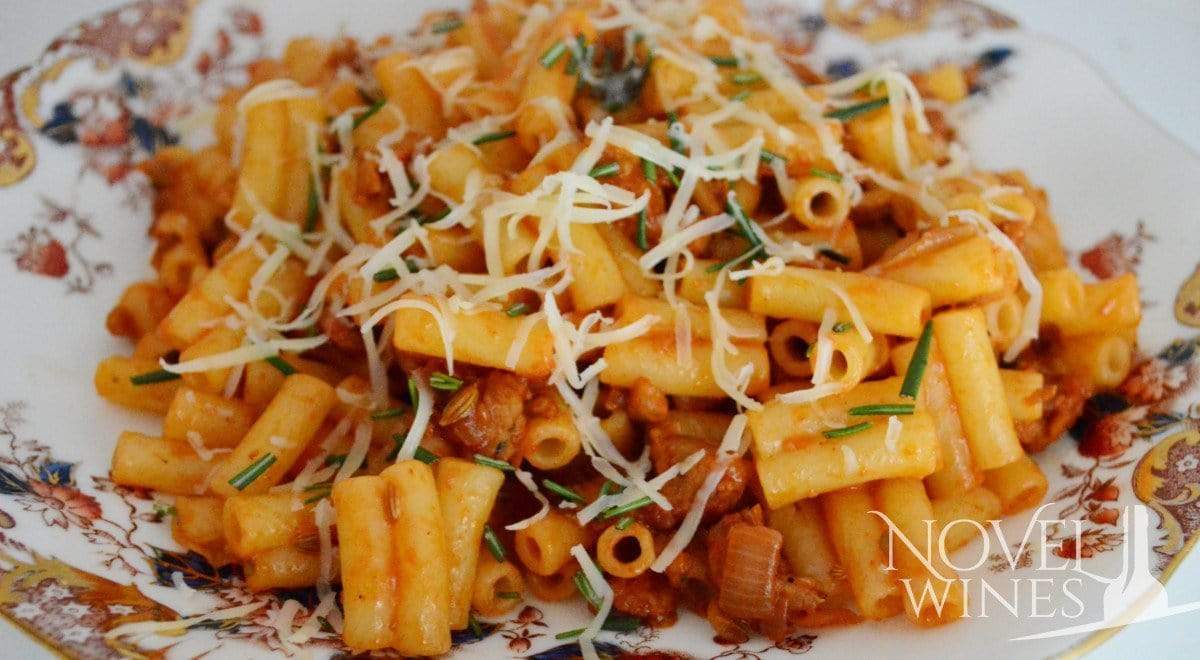 Italian sausage pasta with fennel & porcini mushrooms
This quick & tasty pasta dish makes a change from the usual stand-by recipes, with a sauce made with good-quality Italian sausages, fennel seeds and porcini mushrooms. The Chateua Purcari Maluri de Prut is just the thing to wash it down – full-bodied black cherry notes and velvety tannins stand up to the richness of the dish.
Ingredients
Serves 4
Olive oil
1 onion
3 Italian pork & fennel sausages
1 tbsp fennel seeds
Fresh or dried rosemary
10g finely chopped dried porcini mushrooms
2 tbsp tomato puree
A pinch of sugar, salt and black pepper
300g dried macaroni, to serve
Parmesan, to serve
Method
Peel the onion and chop it as finely as you can, and then get it frying gently in a splash of olive oil. In the meantime, pour 200ml boiling water over the porcini mushrooms and set aside to soak.
Remove the skin from the sausages, and add the meat to the pan. Break it up well with a wooden spoon, and continue to do so while it cooks, until it's in fine pieces. Once the sausage meat is no longer pink, add the fennel seeds and a sprinkling of dried or fresh rosemary
Drain the porcini mushrooms, saving the water in which they were soaked. Add them to the pan along with the tomato puree, about 100ml of the reserved water from soaking the porcini, and a pinch each of sugar, salt and black pepper. Stir well and leave to simmer on a low heat, adding more of the water if it becomes too dry.
Prepare the pasta according to the instructions on the packet. Once cooked, drain it and add it to the pan with sauce, stirring to combine. Serve with a little fresh rosemary and grated Parmesan.