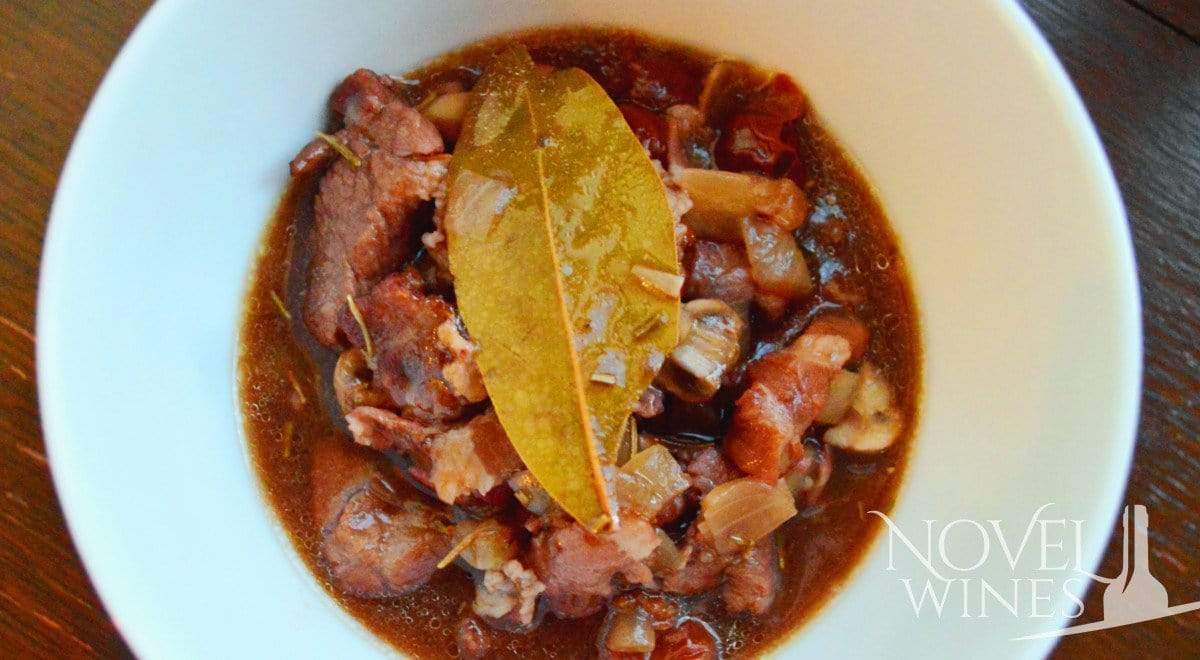 Lamb casserole with dried cherries
This is a lovely cosy dish for dark winter nights – the casserole needs to cook low and slow, but there's minimal effort involved, so you can sit back and enjoy the incredible aromas as it simmers. Tender lamb is combined with the tart sweetness of dried cherries to make a rich, deep stew that pairs perfectly with the warming, fruity Guliev Tremolov Cabernet Reserve.
Ingredients
Serves 4
1 large onion
Olive oil
250g lamb neck fillet
2 tbsp plain flour
Salt and black pepper
5 rashers of smoked streaky bacon
1 tbsp gravy powder
A glass of red wine
A double handful of button mushrooms
A small handful of dried cherries
1 tbsp black cherry jam
Dried rosemary
A bay leaf
Method
In a large heavy-bottomed casserole dish, peel and dice the onion and fry gently in a splash of olive oil. Meanwhile, cut the lamb neck into bite-sized pieces. Mix the plain flour with a little salt and pepper, and then toss the lamb pieces in the flour to lightly coat them.
Once the onions have softened, add the floured lamb pieces and the chopped streaky bacon, and fry until just browned – don't overdo it. Next, turn up the heat a little and pour in the red wine.
Make up a pint of gravy with the tablespoonful of gravy powder, and once most of the wine has disappeared, pour the gravy into the pan. Roughly chop the button mushrooms and add along with the dried cherries, cherry jam, bay leaf and a good sprinkling of dried rosemary. Bring to a gentle simmer, cover and leave for an hour and a half.
Finally, take the lid off the casserole and simmer for another half an hour. Serve up with buttery mash.