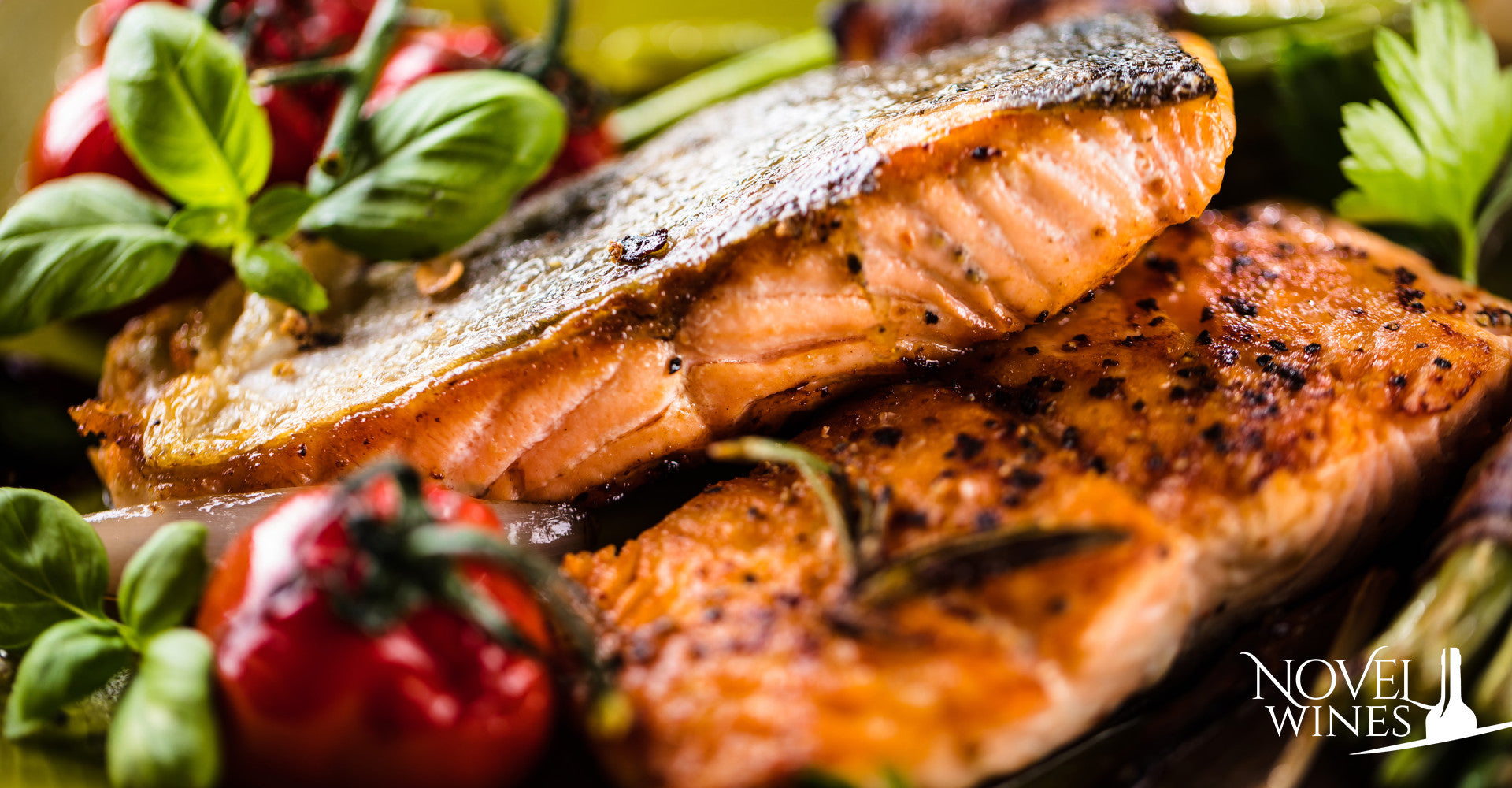 How to pair wine with salmon this Christmas
Salmon is a delicious fish for the Christmas season. Baked with plum tomatoes, drizzled with chilli and lemon, and served with buttery potatoes, it's a great alternative to the roast dinner.
But what wine should you pair with salmon this Christmas? Our buyers have selected a few favourites to try.
Nothing says Christmas like bubbles
Fish and sparkling wine work together thanks to salt, but what makes salmon extra special is its oily texture. While the salt cuts through the acidity and makes your fizz fruitier, the contrast of the bubbles and the oily texture of the salmon is an electrifying match.
We've picked the Aldwick Estate Jubilate Seyval Salute sparkling wine as our number one salmon partner this Christmas. This lightly creamy sparkling wine is packed full of fresh orchard fruits and citrus. Try it with salmon for the ultimate festive pairing.
Great white wines that work well with salmon
If you've already popped the fizz earlier on to celebrate Christmas, then why not pair a white wine with your salmon instead? Again, the important things to remember are salt and texture, which will need a lean and zippy white wine with a good intensity of flavour.
Keknyelu - a rare, single sex grape variety from Hungary - is the perfect pairing for salmon. You've probably never tasted it before, but you should! Sabar Keknyelu Komagas, made in Badacsony by Balaton, combines rich sherbet lemon notes with flinty tones and a touch of smoke to make for an incredibly fresh style of white wine. It is an absolute stunner with oily fish.
Another wine you may not have thought about is Gruner Veltliner, Austria's star grape variety. It's a great wine for people who like Sauvignon Blanc, but it's a much better food partner with oily fish. 
Johann Donabaum Federspiel Gruner Veltliner is a mouth-watering, classic style of Gruner. It has plenty of spice, something that makes Gruner unique, mixed in with bright orchard fruits and citrus. These flavours work really well fish like salmon. 
Can you pair red wine with fish?
Of course! The cheat is to avoid tannin, because the main reason why red wine has rarely been paraded as a good match for fish is because tannin doesn't match a fish's lean fat content.
Something like Pinot Noir would work best. Pinot Noir is naturally soft in tannin and full of fruity red berries, but it also has fantastic acidity. 
Bussay 'Charmes' Pinot Noir is a new addition to us and one of the lightest in tannin that we stock. It's made by Dr Dori Bussay in the region of Zala, south west Hungary, and it's an absolutely fab pairing with oily fish. 
Hopefully this article gives you some inspiration on what wines you can pair and enjoy with salmon this Christmas.
Have a lovely festive season and we wish you the happiest of New Years.