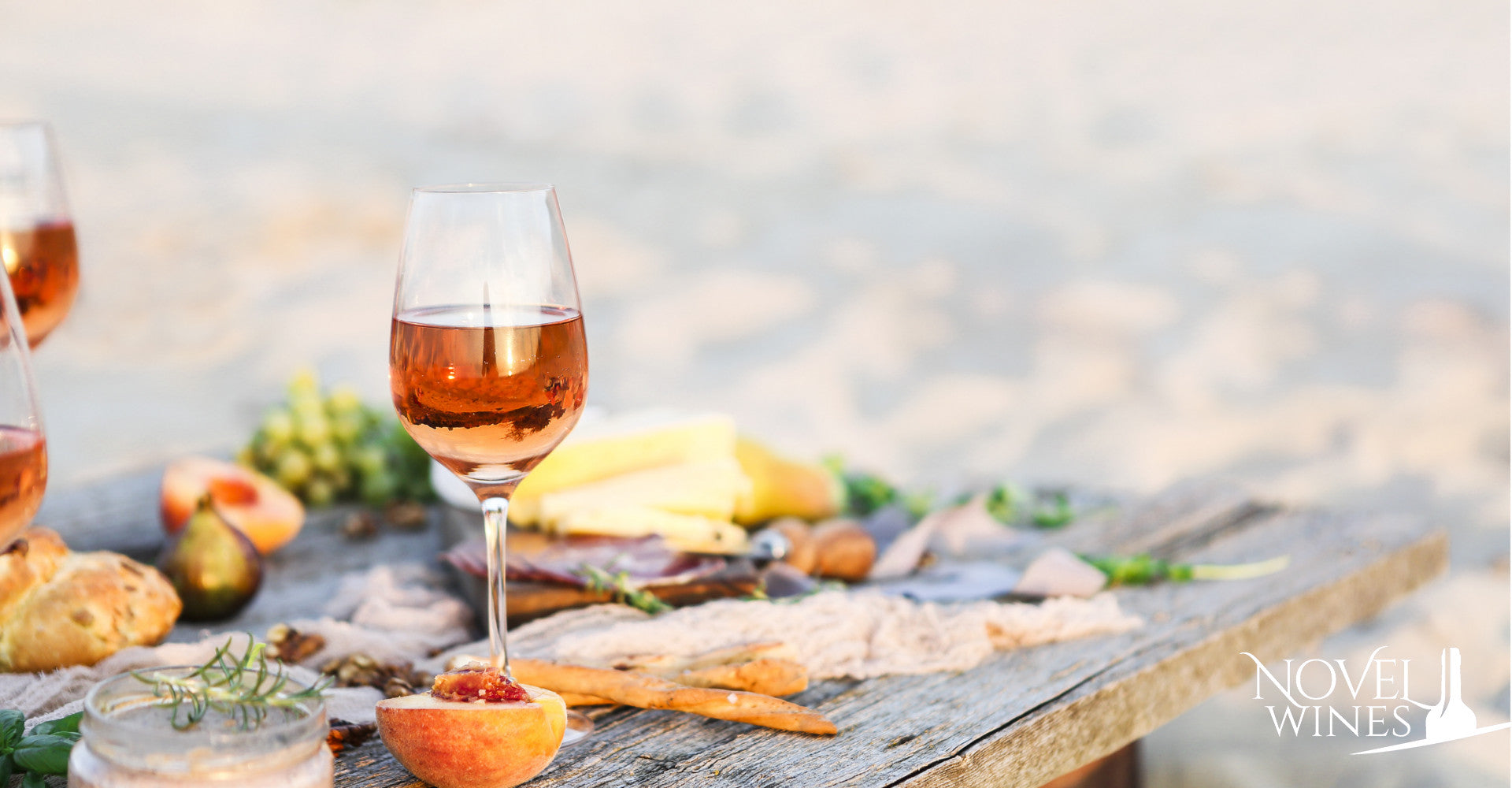 Dishes to enjoy before summer ends
Summer is back! While this year is unlike any other summer, with the lockdown easing back in May we've had the time to enjoy the weather outdoors with our favourite tipples.
However, before summer slips through our fingers, it's time to cherish and enjoy the glorious seasonal produce summer has to offer.
The UK is extremely rich in produce, especially throughout the summer, so it would be a loss not to cook with these beautiful ingredients.
In this article, we encourage you to get into the kitchen with your favourite glass of wine and give these incredibly simple but delicious recipes a go. You'll miss them when the winter shadows start falling!
Cretan mashed broad bean fava "Skordalia" recipe
Broad beans (also known as fava beans) are perhaps the most underrated of the bean family. They are huge, green, easy to cook and can be extremely nutritious. It's a quintessential veg in the Eastern Mediterranean. Fava is the most simple but tasty form of eating broad beans. Full of garlic and dill, it's guaranteed to take you to the Mediterranean. Cooking it fresh while in season is the best option, but you can also try this recipe with dried broad beans during winter.
Naturally the finest wine to go with fava is one from the middle of the Mediterranean. Idaia 'Ocean' Thrapsathiri from Crete is an effortless pairing. Bursting with lemons and honeydew melon, it blends brilliantly with the fava.
Crab tacos recipe
You have to mention tacos if you're talking about summer! Seafood tacos may be not widespread but they are actually very popular in its native Mexico, especially in coastal regions. Crab is a beautiful summer crustacean to eat. With its sweet, meaty flesh it makes amazing tacos. If you love the taste so much, it can always be replaced with imitation crab during winter, but it will not taste nearly as good as the real thing.
Mexican wine is the obvious choice for tacos. Few better than the Marques del Valle Sauvignon Blanc from the coast of Baja California where seafood is abundant. A fresh, fruity Sauvignon Blanc, it accompanies the crab delicately on the palate.
Turkish charred aubergine and yoghurt kebab "Ali Nazik"
Whether you are a fan or not, aubergine is the ultimate summer veg that can taste so good during summer compared to other seasons. It is the king of vegetables in Turkey during summer, as there are many different recipes based on it. But perhaps one of the most loved recipes is named "Ali Nazik", a heavenly mix of flame-grilled aubergines mixed with yogurt and combined with ground lamb cooking in tomatoes. A must try for any kebab and kofta lover!
The dish pairs so well with the Turkish counterpoint to Pinot Noir, which is a grape named 'Kalecik Karasi'. Kayra Kalecik Karasi from west Turkey is juicy with dark forest fruits and plums, and a light, delicate tannin. We can't think of any wine that can pair better with this dish; a match made in heaven!
Happy cooking!