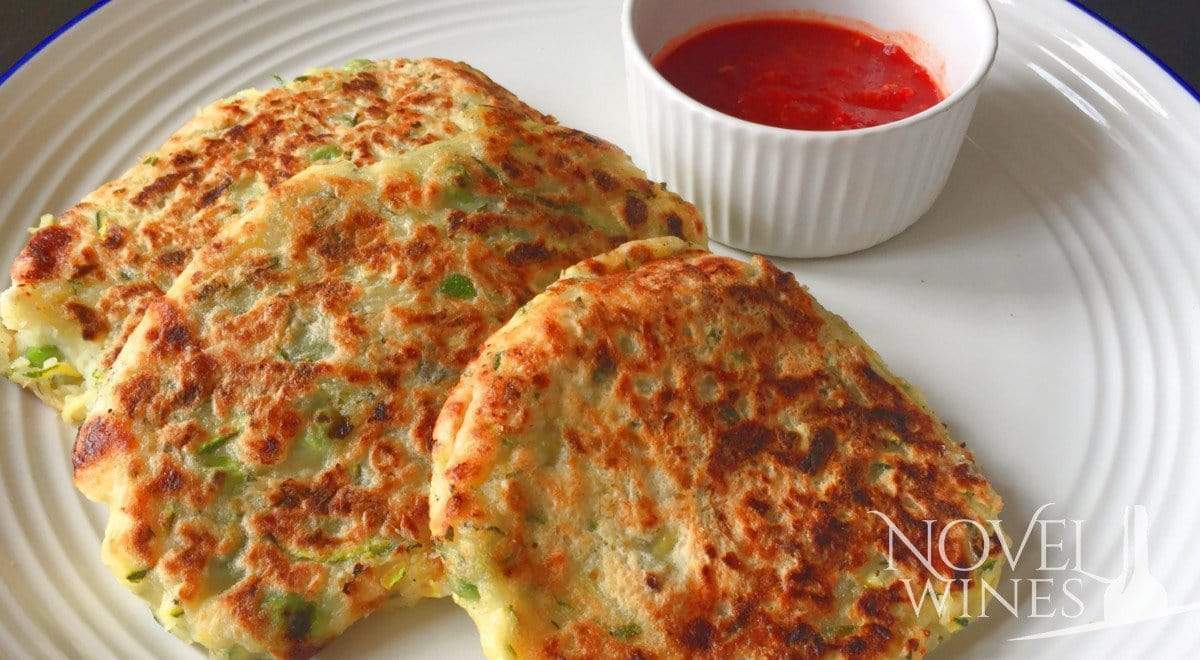 Courgette, pea, feta & mint fritters
These herby and fresh bites are not only great for you but they're delicious too. Sweet pea, soft courgette, cool mint and crumbly feta combine for a taste sensation. All of these flavours stand up to our full bodied, creamy South African white Babylonstoren Viognier. It's a pairing everyone should try.
Ingredients
Serves 2
3 small courgettes
100g garden peas (defrosted)
200g feta, crumbled
15g mint (leaves only), finely chopped
250g plain flour
1 large egg
250ml sparkling water
A splash of olive oil
To serve:
Method
Grate the courgettes into a sieve and salt them generously. Leave to stand over a sink for five minutes, then squeeze out as much water as possible.
In a large bowl, whisk together the flour, egg and sparkling water along with a pinch of salt and pepper. Keep whisking until all lumps have dissolved and you are left with a thick batter.
Stir the courgettes, peas, feta and chopped mint into the batter until all of the ingredients are evenly distributed.
Heat a drizzle of olive oil in a large (preferably non-stick) frying pan at a medium heat. Add the batter in 2tbsp amounts, leaving a little space between each fritter.
Fry the fritters for a few minutes on each side until they are golden-brown and crispy on the outside.
Serve with sriracha for dipping and a green salad on the side, if you like.