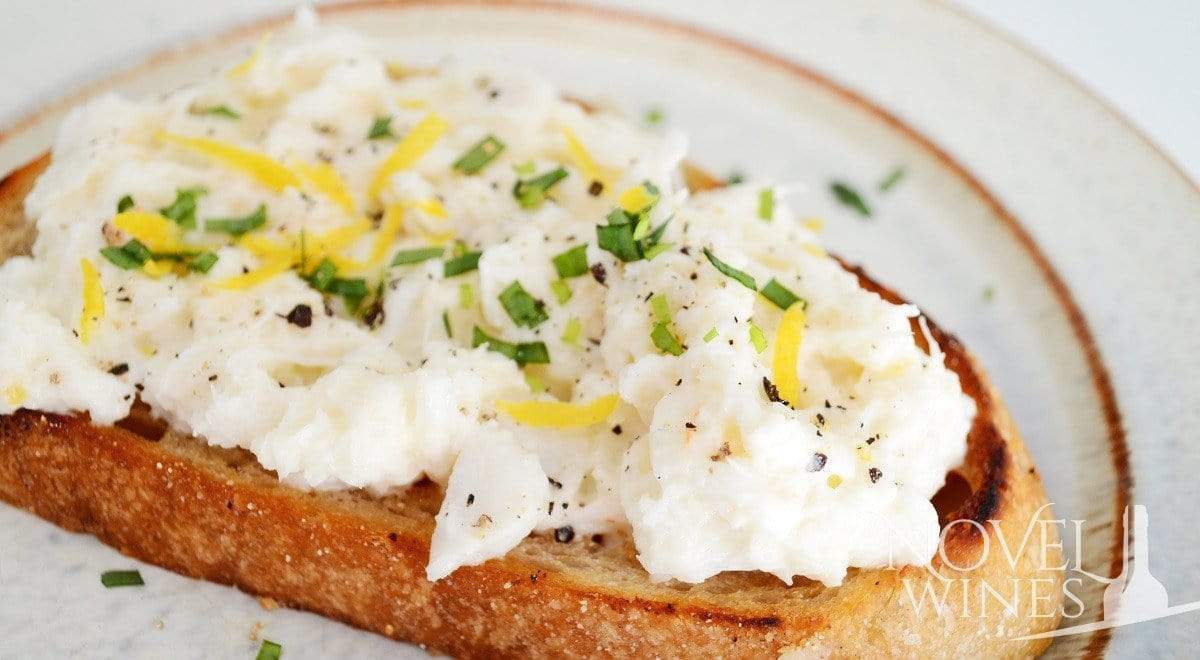 Crab toast with homemade aioli
This quick, summery dish is a great lunch or an elegant starter. Making your own aioli is surprisingly simple, but it adds a wonderful flavour boost of lemon, garlic and tarragon, and the fresh sweetness of the crab is the perfect partner to the floral, citrus Terra Tangra Tamianka Muskat.
Ingredients
Makes 4 slices
200g white crab meat (tinned is fine)
4 thick slices of sourdough
Olive oil
For the aioli:
1 large egg yolk
1 garlic clove
1 tsp grated lemon zest
1 tbsp lemon juice
1 tsp Dijon mustard
A small handful of fresh tarragon, finely chopped
Salt
Black pepper
230ml vegetable oil
Method
Start by making the aioli. In a bowl, use an electric whisk to mix together the egg yolk, crushed garlic clove, lemon zest, lemon juice and mustard. Then, with the whisk running constantly, start adding the vegetable oil – first in tiny amounts, and then larger ones – until the aioli is thick, smooth and very pale yellow.
Next, drain and rinse the crab meat, and then mix through the aioli. Season with black pepper and a generous pinch of salt, and then stir through a little fresh tarragon.
Place a frying pan on a high heat. Drizzle the sourdough with olive oil and then toast each slice in the pan until crispy and golden on both sides.
Finally, top each slice of bread generously with the crab and aioli mix. Finish off by sprinkling with a little more fresh tarragon and grated lemon zest.