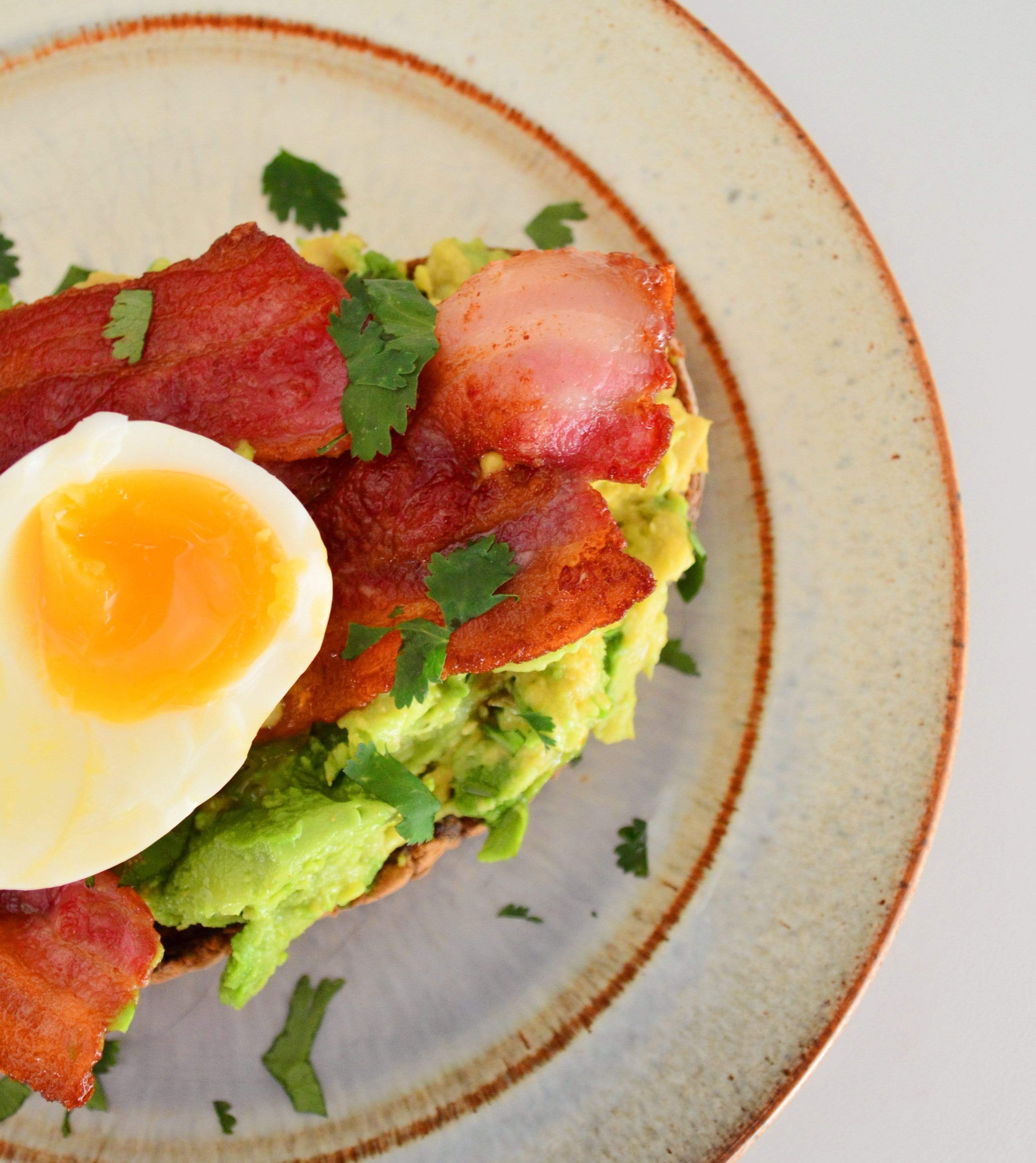 Avocado toast with bacon & eggs
This is the perfect dish to serve for brunch on a lazy day, because it's indulgent and delicious but also really simple to prepare. The salty, savoury flavours of the smoked streaky bacon and soft-boiled egg pair beautifully with the bright, bubbly Aldwick Jubilate Brut 2013 (the essential partner with any lazy brunch!) while the creaminess of the ripe avocado balances everything out nicely.
Ingredients
Serves 2
2 slices of sourdough bread
1 ripe avocado
Salt and black pepper
4 slices of streaky bacon
A splash of oil, for frying
2 eggs
Fresh coriander
Method
First, heat a splash of oil in a frying pan and get the streaky bacon frying. In the meantime, fill a small pan with water from the kettle and bring it back to the boil. Use a slotted spoon to add the eggs and set a timer for 5 minutes.
While the eggs and bacon are cooking, put the bread in to toast. Peel the avocado and remove the stone, then once the toast pops, divide the avocado between the two slices and mash it onto the toast with the back of a fork.
When the timer for the eggs goes, transfer the eggs to a bowl of cold water for a minute. Lay the bacon on the mashed avocado, then remove the shell from the cooled eggs and gently place on top. Sprinkle with fresh coriander and serve.