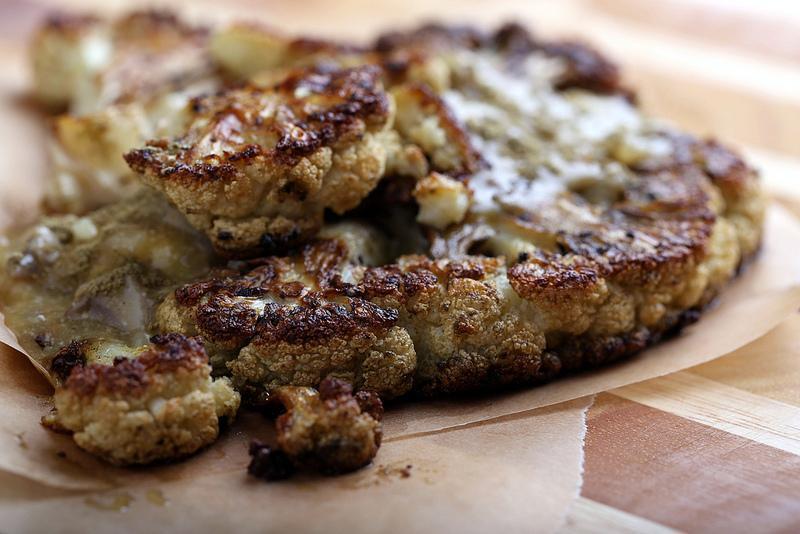 From juicy red meats to vegan options, we've got your wine pairing covered! These combos represent our signature globe-trotting wine selection, with a particular emphasis on vegan and organic options.
'Classic' steak - Prima Donna Tannat 2011, Uruguay (£19.50, Vegetarian)
This deeply coloured, rich red with flavours of blueberries and blackberries is our favourite match for a classic steak.
Sirloin steak - Bolyki "Bull's Blood" Bikaver 2015, Hungary (£14.95, Vegetarian)
Bursting with flavours of black cherry and blackberries and balanced by oak notes, this deep red perfectly complements this tender cut of steak.
Venison steak - Budureasca Premium Feteasca Neagra 2015, Romania (£11.95, Vegetarian)
This multi-award winning deep red is characterised by spice and dark berry flavours, soft tannins and a velvety finish. The perfect match for the wild and lean taste of venison!
Tuna steak - Stefano Lubiana Estate Pinot Noir 2016, Tasmania (£37.95, Vegan, Biodynamic, Organic)
Tuna can have an incredibly meaty flavour. We like our tuna steak simply grilled and with a kick of heat by adding some chilli flakes. This wine is the ultimate expression of pinot noir, with layers of cherry, red fruit, plum, violet and black tea, it just keeps giving. It is wildly fermented, biodynamic and organic, the perfect addition to a healthy (but nonetheless indulgent) meal.
Tofu steak - Pratello DOP Valtenesi Torrazzo 2014, Lake Garda (£14.95, Vegan, Organic)
We like our tofu steaks chargrilled, well-seasoned and served with sweet bell peppers and a drizzling of salsa verde. This recipe pairs perfectly with the juicy, plummy flavours of this vegan and organic wine.
Cauliflower steak - Feudo di Santa Tresa Frappato 2016, Sicily (£11.95, Vegan, Organic)
Cauliflower steaks cooked on the grill are a perfect match in consistency to some meats. We like ours simply cooked with olive oil and seasoned, dressed with crushed walnuts for added crunch and pomegranate seeds for juiciness. We like to pair these with this traditionally crafted Sicilian light red, from a winery established over 400 years ago. Vegan and organic!
Grilled Pineapple 'steak' - Meinklang Frizzante Prosa 2016, Austria (£14.95, Vegan, Organic, Biodynamic)
Sweet and tangy pineapple gets deliciously caramelised on the grill. We like it served with crushed salted pistachios, a sprinkle of lime zest and black pepper. Such an unusual steak requires an equally unusual wine to accompany it. This sparkling rosé is vegan, organic, biodynamic and sealed with a crown cap!