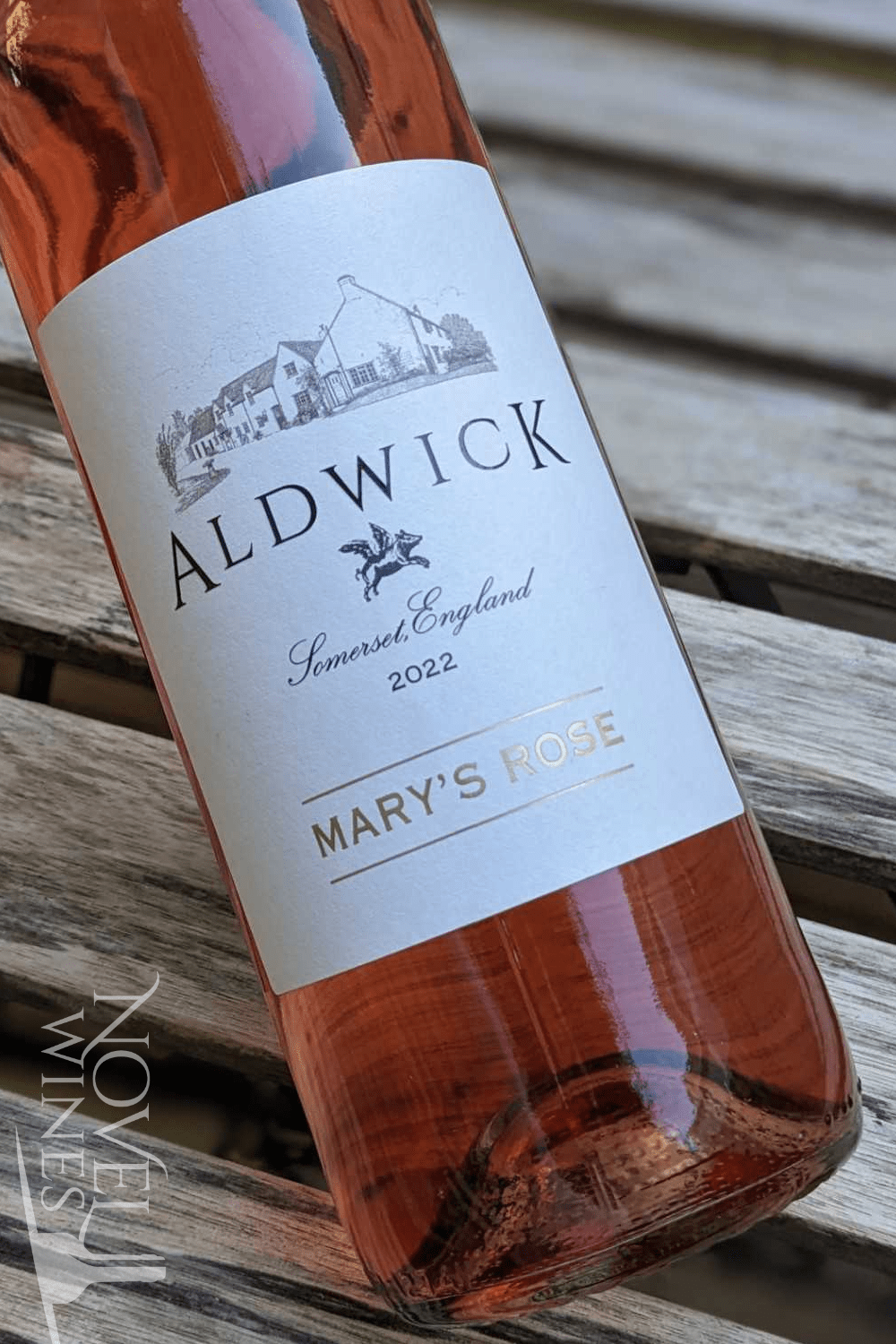 Aldwick Estate Mary's Rose 2022, England
FREE UK DELIVERY
When you spend £75 or more.
Buy your Novel Wines with confidence.
The team at Novel Wines have worked hard to select every product for its quality, whatever the price. If you're not happy with a purchase then let us know and we'll make good on it. It's part of our Taste Guarantee.
Home-grown pink with fresh rhubarb and summer berry character.
Aldwick Estate Mary's Rose is a dry rose wine from Somerset, England. It's a Pinot Noir, Regent & Solaris blend with 12.0% abv.
✓ Suitable for Vegans.
You'll like this if you like... Dry rosé wine from Provence. Also a fab pink wine for fans of fruit crumble and anyone who likes to while away a sunny afternoon with a picnic blanket and a cool glass of wine.
Orange-coloured, Provence-esque Somerset rosé with a nose of zippy citrus and a palate of refreshing rhubarb, strawberry and pink grapefruit. All elegantly balanced. The wine was created by Sandy and the team at Aldwick Estate from fruit grown in the beautiful Mendips near Bristol.
About Aldwick Estate | Grapes Dictionary
Food pairing
Pairs beautifully with: Spanish seafood paella, pasta bake, Mediterranean fish dishes or fresh fruit.
Cheese pairing: Ossau-Iraty sheep's milk cheese.
The story of Mary's Rose
In October 1957, Mary Joyce Hathway came to Aldwick Court Farm as the beautiful bride of Dennis Watts. Farmer's wife and mother of three, she developed a popular Bed & Breakfast business and the tradition of genial hospitality that endures.
Dennis and Mary not only purchased the farm where his family had been tenants, but also extended its holdings. In 2007 Mary entrusted the farm to her only son, the late Chris Watts, who conceived the plan for a vineyard. Her much-beloved gardens often give rise to the observation: 'If there was one spare foot of soil, Mary planted a rose'.
Choose options