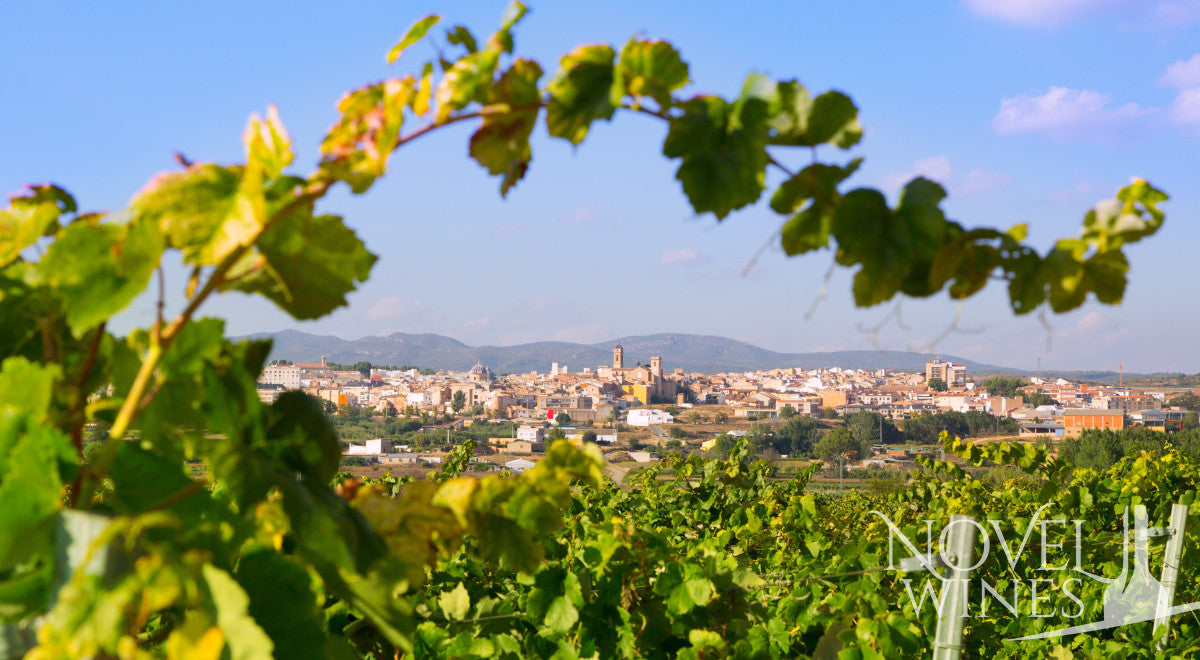 Your Guide to Spanish Wines - This Month's Novel Wines Explorer's Club
Welcome to this month's Novel Wines Explorer's Club, the UK's most exciting wine subscription for the curious drinker. Each month, we will introduce you to a new wine region as part of our promise to deliver no two wines the same for a whole year. Not a member yet? Subscribe here.
Looking for an older guide? See all the Explorer's Club guides here.
What's in this month's Explorer's Club?
In June we're doing things a little differently. I know that you love the Club for introducing you to wines and regions you may never have tried before, but this month we're going to have a play on the classics with half a dozen Spanish wines. In the selection this month, we're changing the conversation around Cava with a gorgeous Brut Nature; we're trying floral Malvasia and buttery Treixadura, grapes you may not have tasted before now; and two old vine examples, one Tempranillo - the grape you all know and love from Rioja - and one Bobal, a widely-planted grape that performs brilliantly when harvested from old vines. Last but not least we have a Gual from Tenerife, which is one of my all-time star wines. 
So, without further ado, let me introduce you to this month's selection of novel Spanish wines.
Remember, Spanish wines are incredibly versatile with food (think of the variety you have with tapas!) so do try and taste these alongside something yummy. This is because for much of Spain you have lots of sunshine hours, giving full and intense ripeness of fruit, but also a range of altitudes that deliver freshness. Modern winemaking means the heat can be offset to create some big but beautifully balanced wine styles.
If you have any specific questions about the wine, you can get in touch with our team here. However, we've got lots of info on the wines below, so pull the cork and get stuck in!
Starting this month's Explorer's Club is our Rovellats Premiere Cava Brut Nature (included both The Rambler and The Globetrotter). I have always loved Cava since getting into the wine trade. The fizz is made the same as Champagne, with second fermentation in bottle, but on the Mediterranean coast it develops a warmth and fruity profile that makes it approachable but toasty and bold. Rovellats is a nice trade-up from the cheaper Cava as it's Brut Nature so bone dry and elegant in nature. Brut Nature just means zero dosage, or no added sugar. This leads to a lean fizz full of apples, melon, candy peel and toasted brioche with a long, fresh finish.
I find Brut Nature wines are very good food friendly wines. Try with cured fish, salmon blinis, or any chicken and mushroom pie with cream sauce. It will also match very well with paella.
Next up is the white wine, Bodegas Cherubino Malvasia Blanc  (included both The Rambler and The Globetrotter). This wine's sourced from vines some 700m above sea level in the Albaida Valley, in the town of Bélgia. The altitude is an important thing to note for Malvasia as it needs cool air to retain its acidity. It has only seen stainless steel tank in the winemaking with low intervention, as to preserve Malvasia's fresh but expressive flavour and aroma. The clean, fruity, aromatic white wine is one for enjoying chilled on the patio in the sunshine.
If you fancy some food alongside, go for leafy salads, fresh light starters, grilled asparagus, or honey roast ham.
The next wine is the Pazo do Mar Treixadura (included in The Globetrotter only). Pazo do Mar was founded by the Mendez Family in 2002. Focused on indigenous Galician grapes, winemaker Cristalina Alvarez is producing some very exciting Spanish wines. The grapes grow 150m above sea level on granite soils, cooled by the Atlantic Ocean, and produce wines with intense fruit but fresh balance. This varietal Treixadura white is similar to White Rioja but leads with a more aromatic nose, combining blossom, lavender and rose herbs, citrus, and orchard fruits. On the palate it's rounded and buttery with a creamy, bright finish.
This buttery, spicy white wine is delicious with chicken in cream sauce, grilled pork with lots of crackling, or roasted aubergine. If you're not up for cooking and just want a glass of wine, chill it lightly and enjoy with crinkle cut salted crisps.
For Globetrotter subs you'll also have a bottle of Bodegas Viñátigo Islas Canarias Gual (included in The Globetrotter only). Tenerife is one of the Spanish Canary Islands, blessed with volcanic soils and a hardy sea breeze. The vines are often older, indigenous vines. The Gual grape, one you may not have tried before, is at home in the Canaries. It's a moderately yielding grape that makes wines with layers of smoke, jasmine, melon and pineapple on the nose. It's rich, long and buttery. 
The beauty of volcanic wines is they go so well with food. Volcanic vines tend to, for me, produce wines of depth and salinity, a kind of savoury or "mineral" texture. I think they work so well with hearty, spicy lentil stews, tapas or croquettas. The wine also pairs well with chicken wings.
Our next wine is the Alchemy 100 Year Old Vine Tempranillo (included in The Globetrotter only). This wine is sourced from a unique parcel of 100-year-old vines sitting 600m above sea level in warm, sunny central Spain. Tempranillo matures over a long ripening season and is hand-picked and sorted prior to fermentation. It spends 6 months in French and American oak, adding complexity. Garnet red in colour with hints of spice and summer fruits on the nose, it has a velvety-smooth, plush palate with pure berry fruits and gentle tannins. A stylish alternative to Rioja.
Pair Tempranillo with grilled red meats, cheeseboards, or - be a little bit rogue - and pair it with Italian tomato based pasta dishes like lasange. It works very well.
Finally we have San Juan Bautista inCorde Bush Vine Bobal (included in both The Rambler and The Globetrotter), one of our favourite new red wine discoveries. Bobal, a variety native to the Valencia wine region on the east coast of Spain, is usually regarded as a bit of a workhorse variety and traditionally it's used in blends. However, when a vine gets older its fruit is a great deal more concentrated despite the variety being lower yielding at this age. The grapes for our Bobal are grown in vineyards 750m above sea level. The grapes are hand picked and left to ferment in concrete.
This wine is full of red berries, with a pronounced strawberry, red berry and floral aroma. The red berries will continue in the taste of the wine too, but companied by some light but silky tannins, spices and pepper with just the right level of acidity.
Where can I find out more?
If you're not subscribed to the Club, crack on and get your subscription online by clicking here and join from only £49. If you'd rather just stock up on wine from Spain, go here.