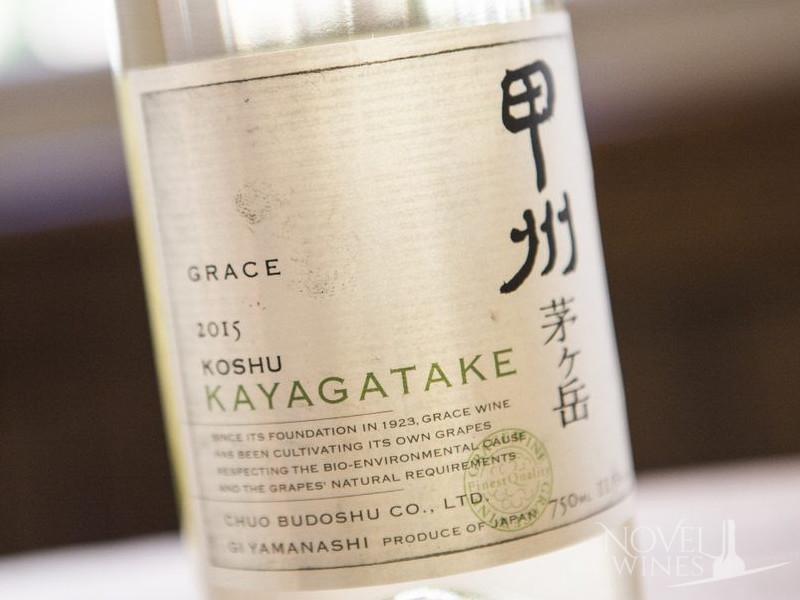 Introducing the Grace Koshu Kayagatake 2015
Our wine of the week this week is simply pure class. Grace Koshu Kayagatake, from the Yamanashi Provence in Japan, is elegant and delicious.

Grace Koshu Kayagatake is a light, white wine with a long finish. The characteristics that dominate are fresh lemon, grapefruit and minerality akin to wet stones. The wine is also a little reminiscent of sake.

Represented by the body Koshu of Japan, Grace Winery has received remarkable press in the last few months. Its Private Reserve won double Platinum at the Decanter World Wine Awards. As such, wine enthusiasts all over the world have scooped up a bottle to try. The quality is just superb!
The Producer: Grace Winery
The Grace Winery, known as "Chuo Budoshu" in Japan, is one of Asia's most exciting wine producers. They specialise in the Koshu grape and are founding members of the body Koshu of Japan, which overseas distribution, sales and marketing for the grape style across the globe. Since its foundation in 1923, Grace has remained under the ownership of the Misawa Family in the Yamanashi Provence.
The winery focuses its efforts on terroir, aiming to evoke the best of the soil, sunlight and altitude in every grape they harvest. The Misawa vineyard is located in Akeno-cho, an incredible 2,300 feet above sea level, and enjoys a cool climate similar to that of northern Europe.

Ayana Misawa, the current winemaker, is one of the world's rising stars. Her eye for detail and exceptional quality continues Japan's legacy for making only the highest quality drinks, whether that be whisky, sake or wine.
The grape variety: Koshu
The Koshu is Japan's star grape variety. Originally from Europe, Koshu was introduced to Japanese vineyards along the spice trail over a century ago. Since then, Koshu has taken to Japan's climate like no other white grape has managed. The result is a unique style of fresh, savoury white wines with racy acidity and a beautifully long finish.

When one looks at the Koshu grape, you could easily mistake it for a pink or red variety. However, the skins are so fine they give off little colour. In a similar way to some Pinot Gris, the wine is generally water-white or ever-so-slightly pigmented with a pink hue.