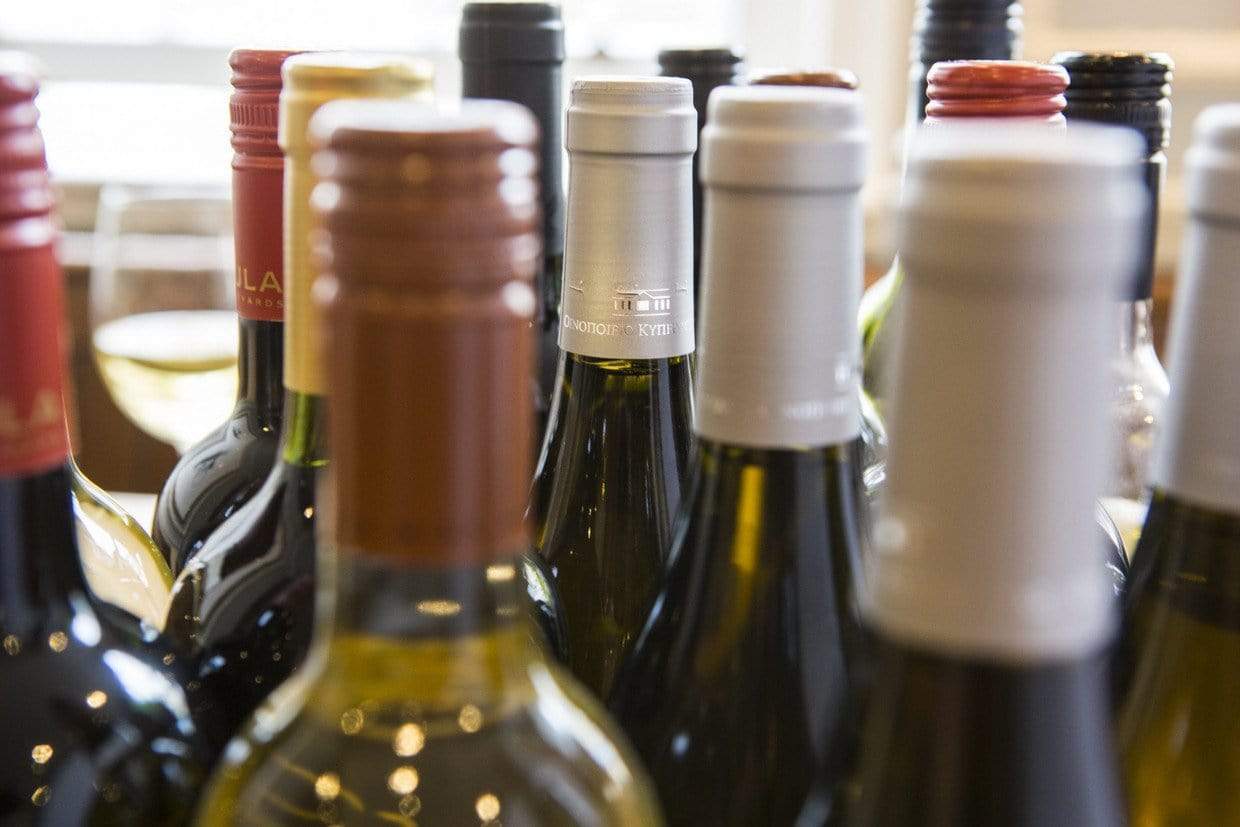 Am I drinking too much wine?
Wine is always best enjoyed in moderation. Ben & Gyorgy have been supporters of the UK-wide education charity DrinkAware for many years and we believe that the best attitude to drinking is an informed one. 
What we love about DrinkAware is it recognises that, in the beginning, drinking is a choice you control. Drinking in moderation is about self-governance. Yes, there are laws to abide by in relation to alcohol and alcohol abuse but, ultimately, you are in-charge of your own health and well-being. It's about education.
The website they have developed includes helpful resources where you can check your drinking habits or whether you or someone you know might be alcohol dependent. Discovering a mild dependence on alcohol and acting on it can prevent alcoholism before it's too late. That's a bonus for everyone.
The charity, which gains a great deal of its funding from volunteers, major alcohol producers and retailers, focuses on 4 main educational objectives:
Equipping people to moderate their drinking.
Reducing the harm of drunken nights out.
Tackling underage drinking.
Publications of drink awareness and resources.
If you want to find out about how you can cut down on your drinking, visit their helpful resource here.
Why do we drink wine?
Wine is about taste, culture, social occasions and gastronomy. It's not about getting drunk or buying in volume. In fact, many argue that drinking wine in moderation can actually have positive health effects.
The beautifully-designed website for Wine in Moderation explains the culture of wine really well, writing:
"Wine has evolved as part of life, culture and diet since time immemorial. As an enduring cultural symbol of fine life, the role of wine has evolved over time, changing from an important source of nutrition to a cultural complement to food and conviviality compatible with a healthy lifestyle."
While Wine in Moderation provides excellent insight into the tradition of wine and its relationship between the trade and alcohol regulating authorities, it does admit that:
"[Alcohol] is the net cause of 7.4% of all ill-health and early deaths in the EU and impacts negatively on labour and productivity."
It therefore recommends no more than 4 units of alcohol to be consumed per any one occasion, no more than 2 units per day for women and no more than 3 units per day for men. This advice is passed all over the EU.
While both DrinkAware and Wine in Moderation are independent bodies, they share similar aims.
Know Your Units, Know the Law.
The UK Chief Medical Officer (CMO) recommends you don't exceed more than 14 units of alcohol per week. While drinking any alcohol is potentially harmful, keeping to these limits will ensure you not only keep health risks to a minimum but also enjoy what you drink more. As soon as you lose sight of 'volume' and getting drunk, wine is about taste, culture, social occasions and gastronomy. 
How much is 1 unit?
Depending on whether your glass of wine is small, medium or large. An average 13.0% ABV bottle of wine served in a 125ml portion will have around 1.5 units of alcohol.
It takes about 1 hour for your body to break down 1 unit of alcohol.
As glasses and serving portions have increased, some restaurants or hosts could be serving you as much as 250ml of wine - one third of a bottle. This could mean you drink a whole bottle of wine in the space of only a couple of hours, which would increase the potential harmful effects of alcohol. Instead, try serving in smaller 125ml portions and spacing your drinking out over time, perhaps alternating between alcoholic drinks with a soft drink or glass of water.
Over 9 million people visited the DrinkAware website in 2015 alone, so you're not alone. Make an informed choice about your drink.
Another important thing to be aware of surrounding drink is UK Law. The law in England & Wales governs: underage drinking, drinking in public, drink driving and the purchase of alcohol. 
Buying alcohol:
It is illegal for anyone under the age of 18 to purchase or attempt to purchase alcohol in the UK and can lead up to a £20,000 fine for the staff member who sells alcohol to an under age person. It could also remove or close down a licensed premises. It is also illegal to buy or attempt to buy alcohol on behalf of someone under the age of 18.
Challenge 25 is a scheme rolled out across the UK to ensure consumers are over the drinking age. If someone looks 25 years old or under, their ID should be checked to make sure they are aged at least 18 or older. This scheme is supported by the WSTA.
IDs accepted are photo driving licences, passports or IDs bearing the 'PASS' logo.
Drink Driving
Drink driving kills over 200 people per year. It simply isn't worth the risk. If you're driving, then abstain from alcohol. Punishments relating to drink driving include but are not limited to: loss of your licence, imprisonment and an unlimited fine.
According to DrinkAware, the legal limits for drink driving are: 
In England and Wales, the alcohol limit for drivers is 80 milligrammes of alcohol per 100 millilitres of blood, 35 microgrammes per 100 millilitres of breath or 107 milligrammes per 100 millilitres of urine. In most other European countries, the limit is less, usually 50 milligrammes per 100 millilitres of blood.
You can find more information on the Think! Road Safety website.
Drinking in Public
You must be aged over 18 years old to drink in public. However, if there is a Public Space Protection Order (PSPO), usually issued by the local authorities, it means it is illegal to consume alcohol in the area covered by the PSPO. PSPOs give police officers special powers to order a person to stop drinking alcohol in public and confiscate it from them.
Transport for London and some public transport authorities also ban passengers from consuming alcohol in public areas.
Underage Drinking
It is illegal to consume alcohol in a public space or to purchase alcohol if you are under the age of 18 years. 16-18 year olds are allowed to drink one glass of alcohol with a meal in a licensed premises under the care of an adult. In the private home, it is illegal to give alcohol to a child aged 5 years and under.
The best defence against underage drinking is education. Whether you choose to allow your children to drink in your private home over the age of 5 years is up to you as their parent and/or guardian, however it is encouraged to inform them of the harmful effects of alcohol, particularly when not consumed in moderation. Some argue that the 'continental approach' to give children small amounts of alcohol means they are less likely to abuse the privilege later in life, however there is no scientific evidence to say this is true.
In the UK, the Chief Medical Officer says that an alcohol-free childhood is the best and healthiest option.
The above guidance and laws are based on England & Wales. For more information, visit the Alcohol and the Law page on the DrinkAware website here.
Does abstinence work?
If you're drinking too much, it's a good idea to dedicate a few days per week as drink-free days. This will give your body, particularly your liver, time to recover from the effects of alcohol. 
A modern trend is to participate in 'Dry January', where people self-impose abstinence from drink following a 'heavy' Christmas season. Dr Michael Apstein, a gastroenterologist (liver doctor) and a wine writer, recently wrote a very interesting piece on the New Year detox in an edition of Decanter (online article here). 
He argues that the amount you drink - and what's safe - depends on a number of factors, but particularly on an individual's ability to metabolise alcohol which has a large bearing on how much you absorb into your blood. Gender, age and the frequency you drink also have an impact on the liver's ability to break down alcohol as it will effect the organ's production of the enzyme alcohol dehydrogenase. 
He summarises that a dry January has no scientific credibility nor does it make sense physiologically. The liver can break down small amounts of alcohol with no problem at all. Apstein says that the urge to take part in dry January is likely down to someone drinking too much or having a guilty conscience.
Liver health and drinking tolerance aside, Apstein does admit that abstaining from alcohol will result in weightloss as cutting out just one glass of 175ml wine per month can save you the calorific equivalent of half a kilo in weight!
Night out? Stay safe while drinking.