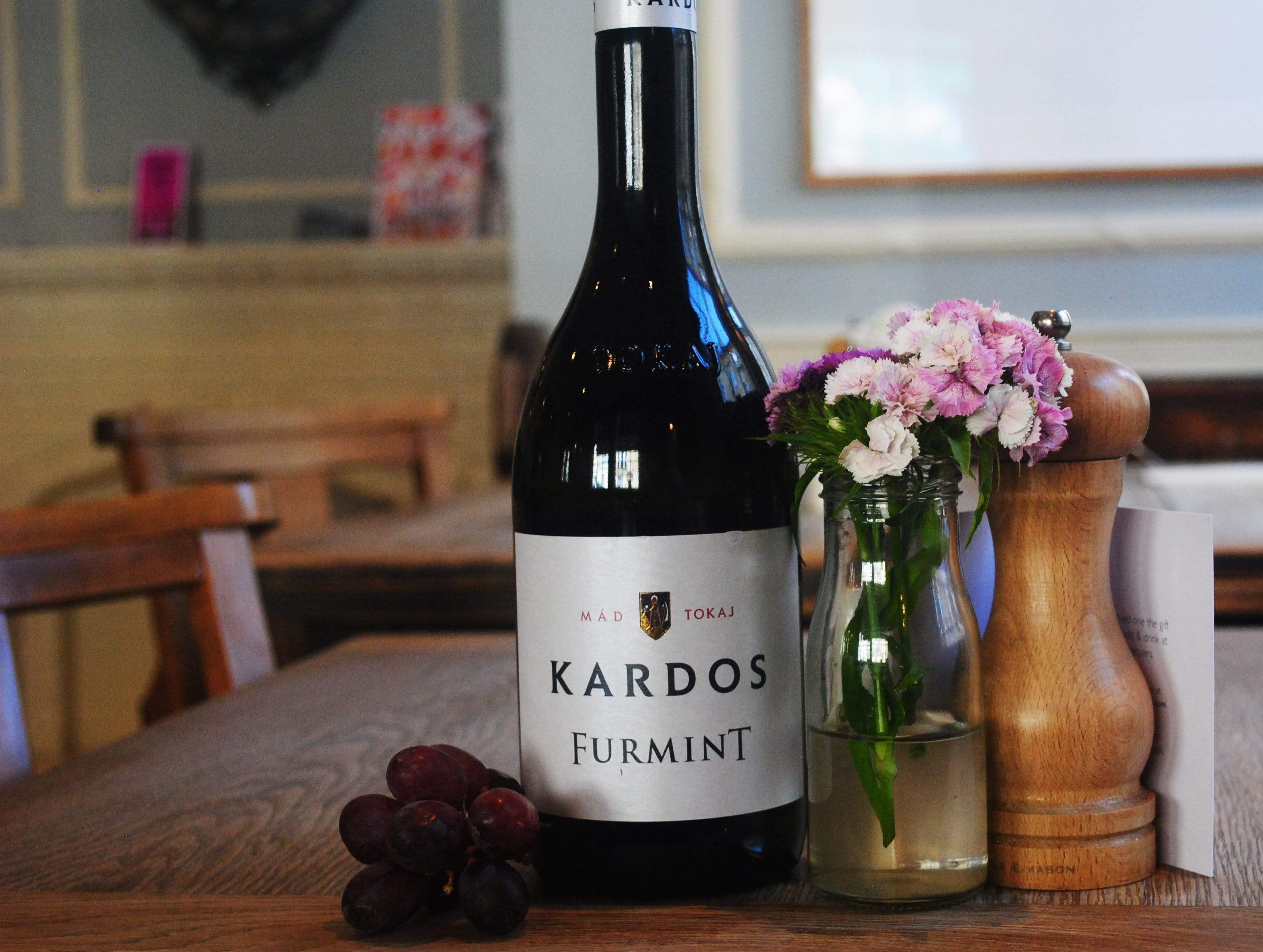 Wine of the month: Kardos Dry Furmint 2017
Fresh, Chardonnay-style white wine from one of Hungary's finest winemakers. Taste this brand new addition to our wine list.
We've welcomed the new vintage of Kardos' benchmark white wine to our list. The fruit was picked from 20 year old vines in the south-facing Arany Sajgo vineyard in Tokaj. Its volcanic soils allow a slow ripening of the fruit, resulting in a medium-bodied white wine with packs of fruit character and electric acidity. Zingy gooseberries, ripe pears and limes combine with a crisp, dry and mouth-watering finish.
Currently only £9.95 (usually £11.95)
and pairs delightfully with seafood linguine or grilled Halloumi.
This wine is vegan friendly.