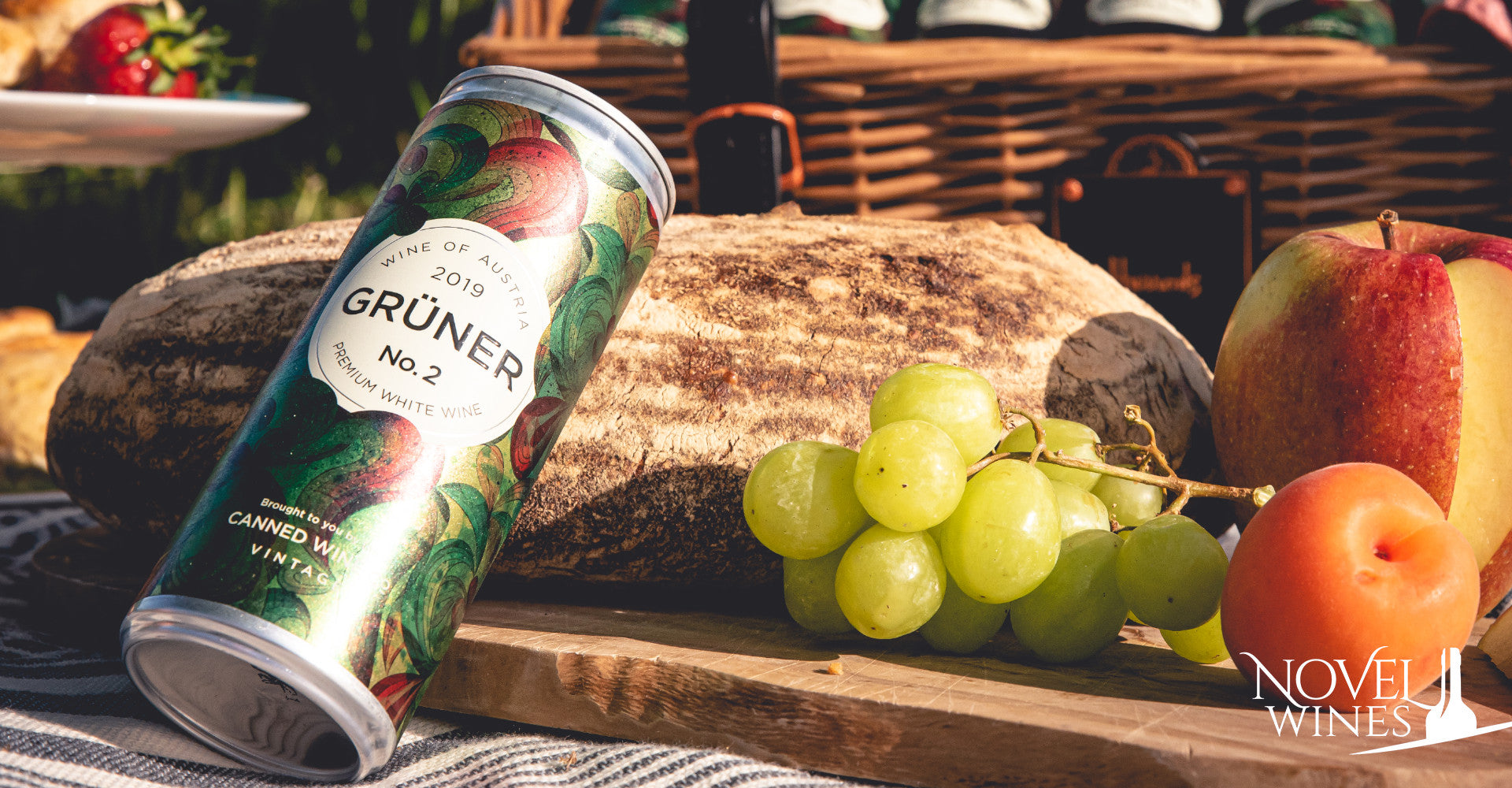 Meet Canned Wine Co. - There's never been a better time to drink wine from cans
It fits in your pocket, it's in a delicious 250ml serving and it chills much quicker than a glass bottle.
Those are just some instant reasons to love canned wines. There's more to: the cans are infinitely recyclable and the process has a much smaller carbon footprint than lugging glass all over the world; they don't suffer from the "can taint" of days gone by thanks to some brilliant innovation; and now, they are full of delicious, novel grape varieties!
Introducing our NEW Canned Wine Co. Gruner Veltliner, a dry and zingy white wine full of peaches, pepper spice and herbaceous freshness. Sourced from quality producers in Austria, this is proper wine - just in a can.
Psstt.. red wine fans, don't panic! We've got one for you as well: a deliciously moreish, tangy and richly fruity Touriga Nacional from Portugal. This 2018 vintage has been matured in oak for a year before canning, a rarity! Enjoy on its own or split the can over a lamb dinner for two.
We want to introduce truly unique wines in a format that's accessible to everyone. At just £5.99 it's price is right, and reflects a £15 or more bottle of wine, and at 250ml it provides two small glasses of wine - or one large one if you're feeling generous! 
In a world where everyone is drinking less but better, these small but perfectly-formed cans are the future. Grab your Gruner Veltliner here, or go for the three pack deal.
Prefer red? Here's the link for our canned Touriga Nacional.
PS. It's national picnic week (and the weather is beautiful), so there really is no better time than now!