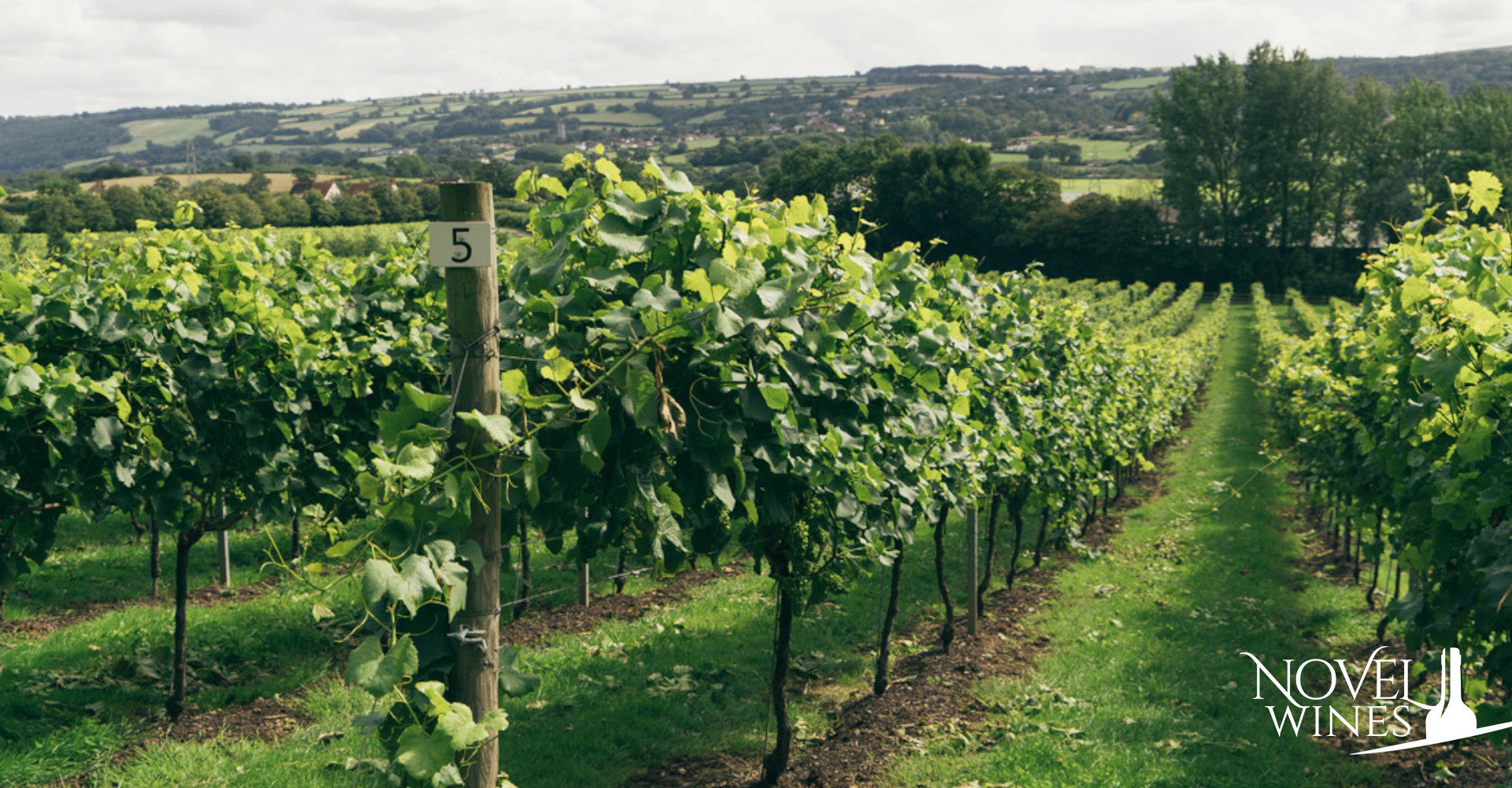 What Are The Best British Summer Wines?
The tides have shifted when it comes to the reputation of British wines in recent years, and with good reason. There are so many quaffable wines emerging from our very isles, with over 500 vineyards in England and Wales alone. 
There's never been a better time to support UK trade either. You may "buy local" without even thinking about it across supermarket groceries. British wines are just another way to sample the delights of our homegrown talent. If that's whetted your proverbial appetite, let us tempt you further with a run-through of our best British summer wines.    
Mix it up with a sparkling red 
British summer is made for maxing out the garden time while the sun shines. Especially as staycations are set to rule for the foreseeable. A glass of sparkling wine is the perfect match for lazy afternoons, and the Bolney Estate Cuvée Noir 2013 certainly hits the mark. Juicy, jammy, and full-bodied, it pairs beautifully with cheese and bell peppers straight from the BBQ. Like most of our wines, this 100% Dornfelder is also suitable for Vegans. 
A rosé from sunny Somerset   
The sun does not always shine in Somerset. But one taste of this creamy, delicate rosé and you'd be forgiven for thinking it does. The Dunleavy Vineyards Pinot Noir Rosé 2019 comes from Somerset's rolling Yeo Valley region, and it's made for summer afternoons. Crisp and light enough to be paired with complex sweet and sour flavours as well as Gouda cheese, it adds a dash of class to any outdoorsy soiree.

Dunleavy's new vintage of rose, 2019, is now available
Indulge in a classic white 
Did somebody say, "dry white wine?" If that's your go-to variety, the Aldwick Estate English Bacchus 2018 will light your fire. As far as grape varieties and regions go, this wine is a firm British favourite. The comparisons between Bacchus and Sauvignon Blanc are hard to ignore, but this wine isn't a copycat. It stands out for its English white blossom, which hums of the Somerset vineyards it hails from. This, along with its herbaceous dryness and citrus tones give it sunshine sipping status. It also pairs with fish, cucumber sandwiches and cheeses. 
Raise a glass with a sparkling white
Sometimes the occasion calls for a full-flavoured sparkling white wine. Woodchester Valley Vineyard in the Cotswolds has this all tied up with their Woodchester Valley Vineyard Cotswolds Classic Cuvée NV. Fitting for any kind of summer celebration, this medium-bodied fizz brings together plum fruits, citrus and notes of baked apple pie. Yes, with its balanced flavours it's perfectly easy to drink this alone, but you can also pair it with seasonal dishes like baked salmon, canapes or cheeses like Manchego.  
A lighter red for summer drinking
If you're more of a red wine fan, Pinot Noir is a clear winner, and Somerset is one place that's known for its excellent Pinot Noir. Head along to a little patch of greenery between Wells and Cheddar, and you'll find the small, family estate of Perch Hill. One of their beautiful wines is the Perch Hill Vineyard Mendips Pinot Noir 2018. Best served slightly chilled, this juicy, fragrant red wine is light enough for balmier days. It also cuts through heavier red meat dishes, and pairs perfectly with prawns, seabass, and goat's cheese.
Then there's our cider …

Just picked apples from the Once Upon A Tree Cidery
It would be remiss of us to round up our virtual wine tour of the UK without including a cider. It's one of the tipples the UK is best known for, and the set of gorgeously elegant and refined ciders from our vineyards is not to be sniffed at. If you want to spice up your BBQ drinking, try the voluptuous Once Upon A Tree Limited Edition Tidnor Oak Aged Cider. Notes of vanilla cream and buttery spiced toffee apple make this bone-dry cider both full and refreshing on the palate. And it pairs with BBQ meats like a dream.