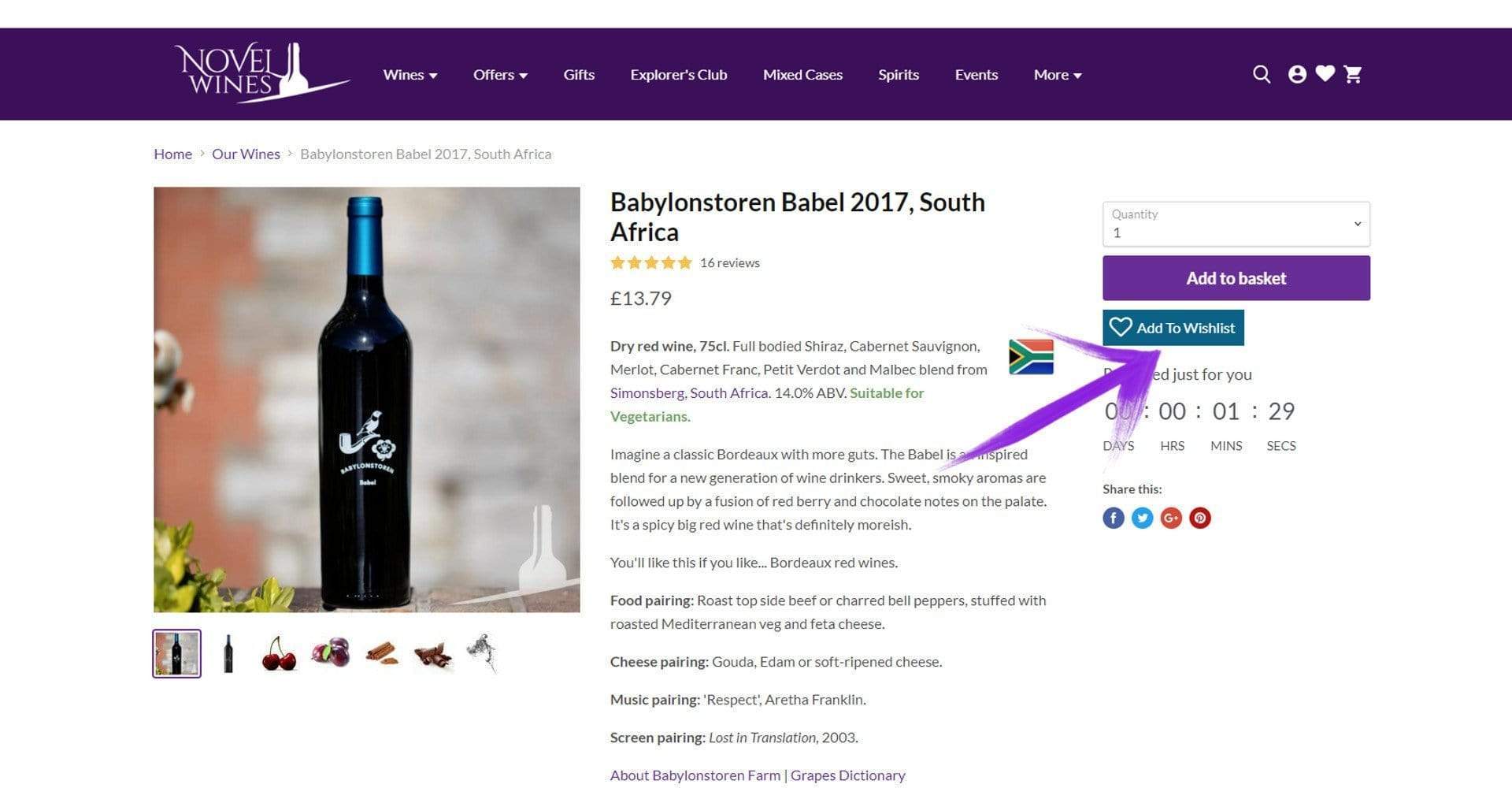 Novel Wines launches NEW Wish List feature
What is a Wish List?
Wish Lists are exactly what they say on the tin: a feature that lets you curate a list of everything you wish for. It's the perfect way to share your desires with loved ones and forever answer that question: "What would you like for your birthday this year?"
While it's great for sorting gifts, it's also a way to keep track of everything you liked. If you're anything like our wine buyer Ben your memory doesn't always work at its best, so a little helping hand is always welcome. 
Save your favourite wine at the click of a button.
Why we've introduced our Wish List feature
Our Wish List feature lets customers curate their favourite wines. It might be wine you've tried before and loved, or simply a list of wines you want to get around to tasting at some point. The Wish List is a handy tool for staying on top of both. You can share your Wish List by email so that a friend or loved one knows exactly what to buy you!
Here's how our Wish List feature works
You'll find your Wish List at any time by clicking the Heart icon on our navigation menu. It's available on both desktop and mobile view:
On mobile, from the "burger menu" on the top right of your screen:
Once you click the Heart icon, you'll get to view your Wish List in a pop-up that looks like the below:
Here you can view any items currently in your Wish List and add them to your shopping basket. You can also click on them to be taken to the product page and read more about them. 
On the top navigation of the Wish List you have:
The grid where you can view your Wish List products
Question mark that provides you with some helpful info about the feature
The email sharing icon, so you can email your Wish List to a friend
The settings button where you can sync your data by adding your email address, or turn-off the feature completely
To add a new product to your Wish List, navigate to the product page and click the 'Add to Wish List' button:
On desktop:
Or on your mobile phone:
You don't even need to be logged in!
We have enabled this feature with Cookies, so you don't need to be logged-in to use it. However, if you'd like to save your Wish List across all devices please make sure you click on the Wish List feature settings and log-in.