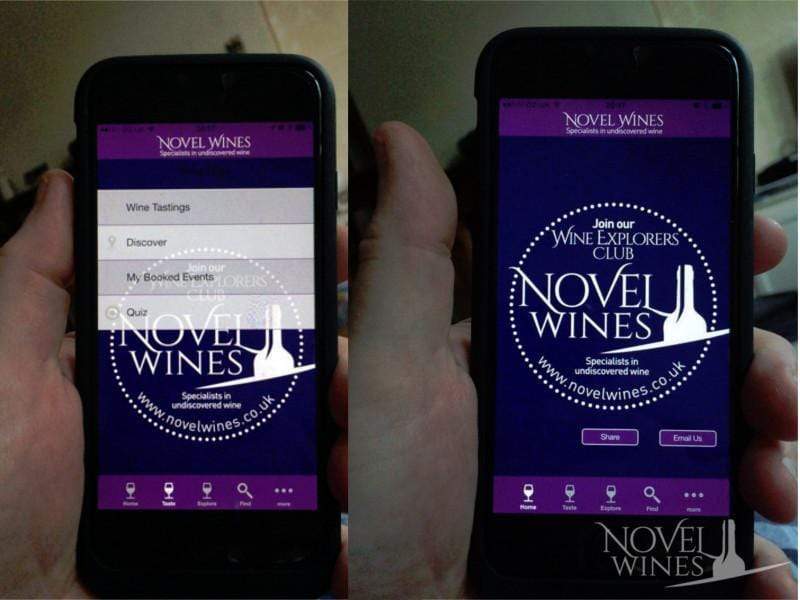 Novel Wines begins development of app that will tailor mixed cases to customers
Founders Ben and Gyorgy have confirmed that Novel Wines is now developing an app that will tailor mixed cases of wine to a customer's emotions and tastes.
In an innovative move for a UK wine retailer, the app will ask customers questions about their favourite holiday destination, flavours they like to eat and more emotional questions to help tailor the ideal case of mixed wine.
"Everyone's bored of the 'Do you prefer red or white wine?' and 'On a scale of 1-10 how much Sauvignon Blanc do you drink?'" says co-founder Ben Franks. "It's time we selected wines based on what people think and feel. We might drink wine because it's 'red or white' but we fall in love with wine because of the experience it brings us. Let's give that to the customer, not a series of A or B automation."
During the early stages, the wine experts at Novel Wines will personally design every case of wine based on customer's responses. In the long term, the app will aim to design a case automatically based on the way the questions are answered by users.
The app is likely to be released in early 2018 but Ben has ambitions to get it ready for testing by Christmas.
"I want the first customers who use it to have the best wine they've ever had over the Christmas season. That would be fantastic."
The announcement comes after customers responded positively to a tease of the design (pictured above) on social media.