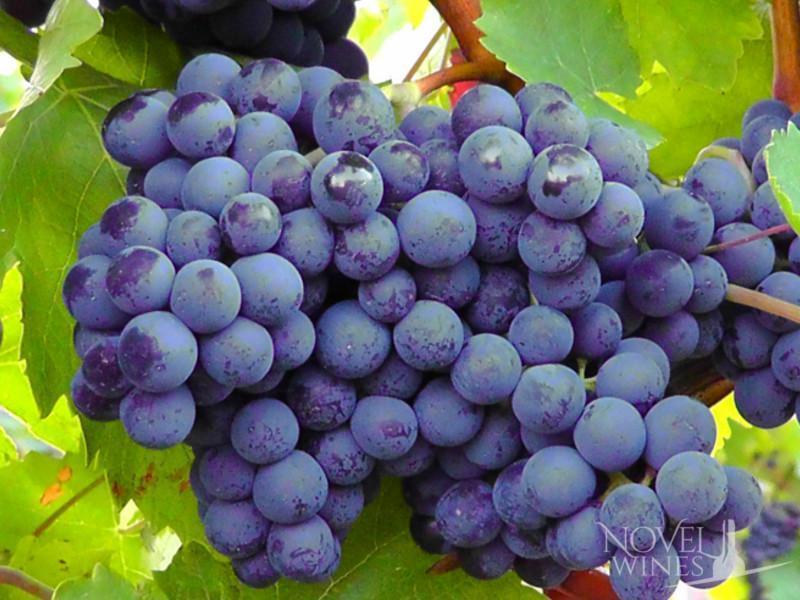 Kekfrankos: Europe's hidden gem?
Did you know that Kekfrankos is the most planted 'blue' grape variety in the central European region?
It grows across Hungary, Austria, Croatia, Germany and Slovakia. It has been so successful that plantings of the variety have started in Washington State, one of the USA's most innovative wine regions.
A different kind of grape
Kekfrankos is a black grape variety described as 'blue' because of its deep-blue skins. Just to be confusing, it has nearly 40 different names including Blaufränkisch, Blauer Limberger or Lemberger, Franconia, Frankovka, Frankovka modra, and Moravka. Generally, the name depends on where it's grown, famously as Blaufränkisch in Austria.
Its origins aren't clear, but it became widespread in Hungary following the phylloxera pestilence. The grape makes fragrant, racy, elegant and beautifully coloured red wines with notes of overripe plum and blackcurrant.
Sometimes the wine's acidity can be harsh. However, when a low yield composed of nicely ripe grapes is harvested, the result is wines of a rich composition. Some decomposition of the fruit can lower the grape's malic acid content, reducing harshness and making a wine with a more harmonic flavour.
Due to its acidity and fruit, Kekfrankos can produce a wide range of styles. Yield limitation, soil, climate and modern wine-making methods all influence the end style. Acidity also makes it a great option for rosé wines. These rosés are deeply coloured but light bodied, fruity and great everyday drinking wines.
While Kekfrankos has more than enough potential to please on its own, the variety is also an important component in the great blend of bikavers – or "Bull's Blood" – of the regions of Eger and Szekszard.
Although the blend of Bull's Blood depends on the region, it is usually a blend of three black grape varieties. Formulas vary from cellar to cellar; Kekfrankos is almost always the main element, accompanied with Kadarka, and blended with other local or international grapes such as Turan, Zweigelt, Merlot, Cabernet Sauvignon, Pinot Noir and many others.
Above: Kekfrankos vines at the Szekszard-based Hungarian vineyards owned by Takler, one of Hungary's highest quality wineries.
The aim of Bull's Blood is that no single variety should dominate and dictate the wine. Instead, the varieties should work together to create a unique style of its own. Formerly, the principal variety in Egri Bikaver used to be Kadarka but nowadays the more acidic Zweigelt and Kekfrankos are used, leading to bright, tart red wines with fruity fragrance and complex flavours.
Currently the range of Bull's Blood are diverse as wine-makers aim to create better and better wines, distancing themselves from a past where quantity overtook the blend's reputation for quality.
In Hungary, Egri Bikaver became the first wine style to be granted PDO status (Protected Designation of Origin) in 1977. This brought in strict regulations on wine-making for the Eger region and led to improved, consistent quality of Egri Bikaver wines.
A good Bikaver is a gem with food. It shines when paired with beef, big game dishes, or cheese.