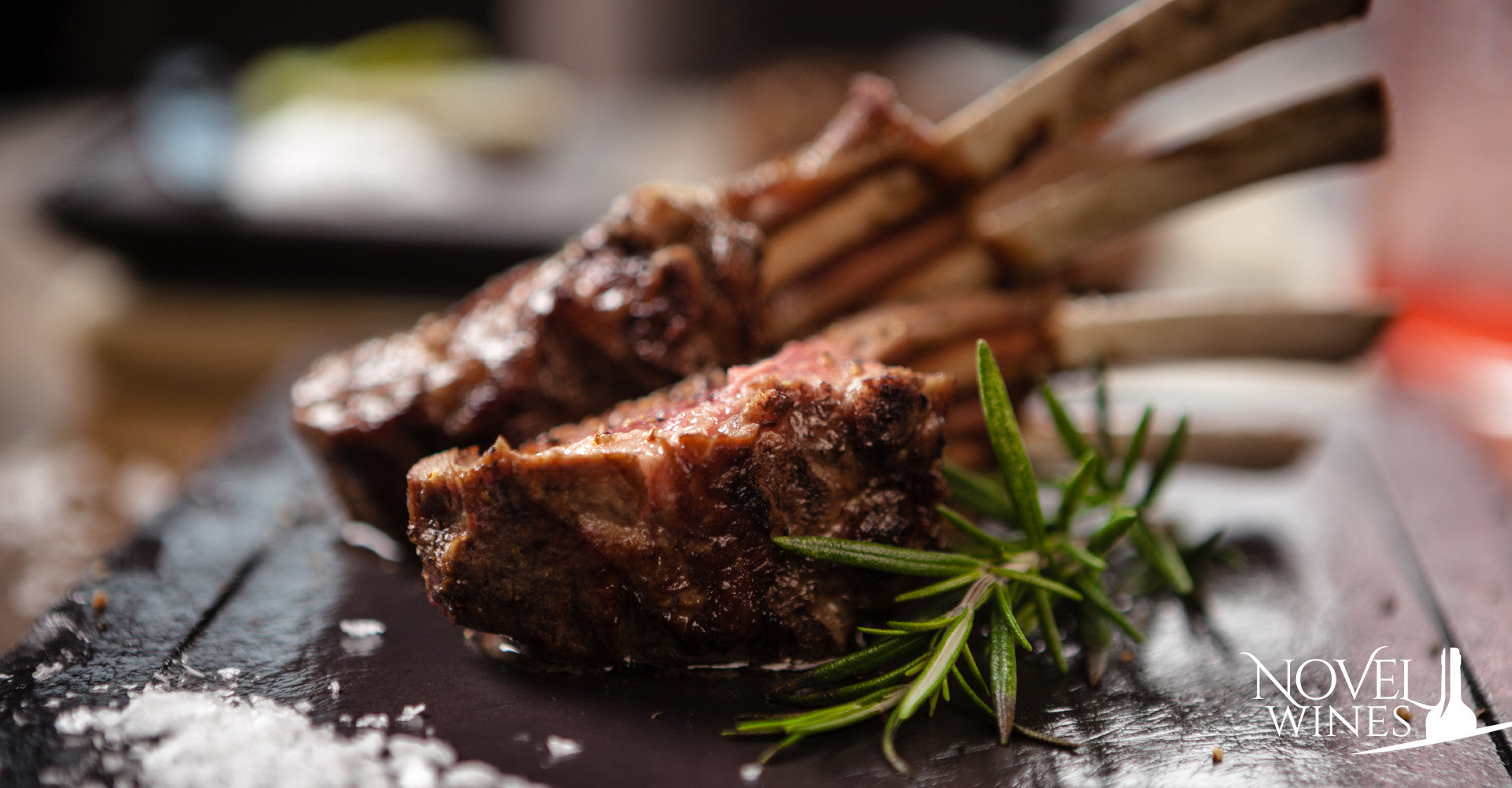 What to drink with roast lamb this Christmas
Lamb can sometimes be overlooked for Christmas dinner, but if you can cook it well, lamb is one of the most mouth-watering meats you can enjoy.
Lamb is also a lot of fun to pair with with thanks to its fattiness and characterful flavour. The fats in the meat demand red wine, but don't threat if you're a white wine fan as our buyers have picked out a wine for you to enjoy with lamb as well.
Our top red wine pairing with roast lamb
While lamb works best with red wine, it is still a fairly delicate and tender meat so we prefer to opt for something medium bodied. Having said that, lamb does pack flavour, so there's got to be no compromises on intensity.
The wine that wins every time with lamb is the Domaine des Tourelles Red from Lebanon's Beqaa Valley. Picked from 15-20 year old vines, it's a blend of Cabernet Sauvignon, Syrah and Cinsault grapes. Each parcel of wine is harvested and fermented separately in concrete vats before being blended together into a wine that's smooth and plush with red fruits over hints of spice and smoke.
It's a glorious partner with roast lamb.
A couple of other lamb-loving red wines to try for Christmas dinner
Croatia is where we go next for a grape variety you may never have tried before: Teran. Teran is a beautiful partner with lamb. Grown in the Mediterranean, where grilled lamb is a staple, this grape variety is not too full-bodied but shares similarities with some fabulous Chianti wines.
Our pick of the bunch is Vina Kozlovic Teran from Istria in northern Croatia. Created by winemaker Gianfranco Kozlovic from Teran grapes grown on 30 year old vines along the Adriatic coastal hills, this is a red full of forest fruits and bittersweet Belgian chocolate.
Teran and roast lamb will get you feeling Christmassy instantly and the tannins in the wine will complement the lamb's fat beautifully.
Sticking with the Mediterranean theme, if you want something extra special for your Christmas dinner then few wines will beat a pairing of roast lamb and Finca Biniagual Negre red wine from Mallorca.
Soft and silky with vibrant berry flavours, this is a richly indulgent red wine that gives real intensity while feeling almost weightless in the mouth. It's so well made that it's perhaps a little too easy to drink.
Having said that, it's flavour profile makes it a glorious pairing with roast lamb. So go for a bottle of this if you want to have a roast lamb dinner to remember.
One for the white wine fans
If you usually drink white wine and don't like the idea of red wine, it doesn't mean lamb's a no-go. Today, rose wines are every bit as interesting and complex as white wines and they can offer a really exciting pairing with roast lamb.
Remember lamb's a fatty meat so you need a rose that can stand up to it. Our top pick is Kayra Beyaz Kalecik Karasi from Anatolia, Turkey. This beautiful pink with is full of watermelon, orange, pink grapefruit and strawberries. It has a refreshing acidity that cuts through the lamb beautifully, while its bright fruits and long finish will stand-up to all the trimmings.